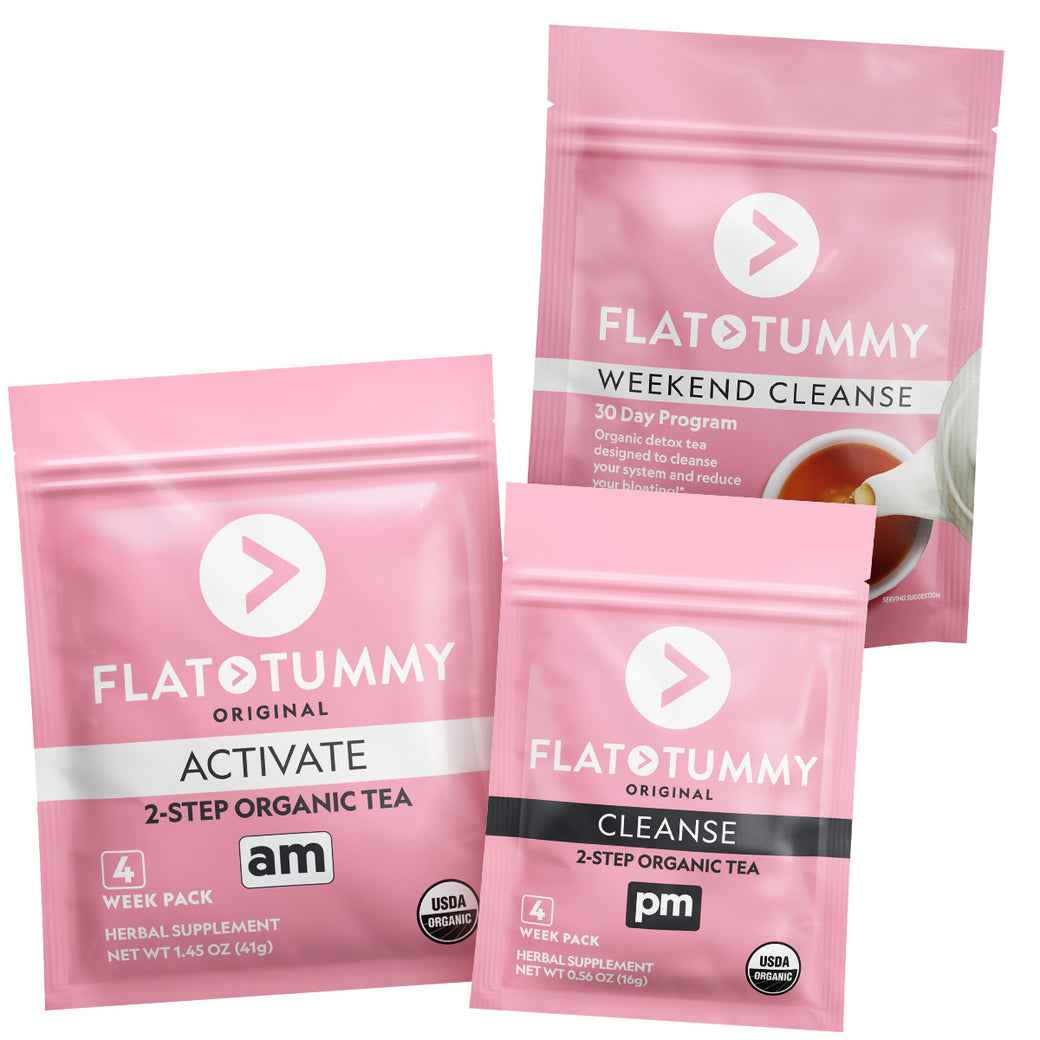 Hello Flat Tummy, Goodbye Bloat.
Our #1 selling Flat Tummy Tea is the perfect cleanse to get back to flat.*
Help maintain your flatter-looking tummy with Flat Tummy Cleanse.*
Flat Tummy Iced Tea is a refreshing way to assist your metabolism.*
The benefits of detoxification
Women of all ages can invest in their overall wellbeing by flushing toxins from the digestive system - yes, even women over 40. Our curated Detox Essentials Bundle helps prevent and flatten your bloated tummy, by using tea to mitigate digestive discomfort, reduce unwanted bloating, and combat feelings of sluggishness. With the added bonus of our iced tea for metabolism support, this bundle offers a well-rounded solution for modern lifestyles.*
Bundle contents:
Flat Tummy Tea
USDA Certified Organic Four Week Program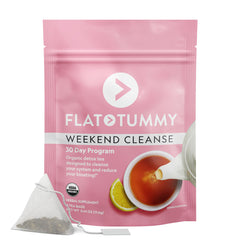 Flat Tummy Cleanse
30 Day Program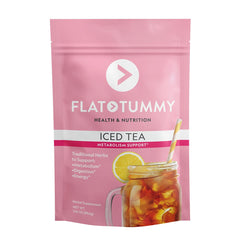 Flat Tummy Iced Tea
28 Servings
Benefit-driven ingredients
traditionally used to help support*
Digestive comfort and may help Decrease Gas

Peppermint
Fennel

Licorice

Caraway Seeds

Lemon Balm

Dandelion

Ginger
Digestion and may help Reduce Bloat
Cardamom

Cleavers

Peppermint

Licorice

Caraway Seeds

Dandelion

Ginger

Senna
Feelings of Energy

Green Tea

Peppermint

Ginger
Detox Essentials Bundle
Goal Breakdown
| May help* | | | |
| --- | --- | --- | --- |
| Aid Digestion | | | |
| Detox | | | |
| Feel Energized | | | |
| Health & Wellness | | | |
Frequently Asked Questions
What are the signs I need a detox?

Having your digestive system outta whack may be what's causing your clothes to feel a bit too tight, energy levels to drop, and occasional digestive discomfort to hit. If this sounds like you, it may be time for a detox.*
What kind of results can I expect?

A digestive refresh can help reduce bloat, decrease gas, support natural energy levels, and leave you with a flatter-looking tummy.*
How soon can I expect results?

Typically women start to see and feel results after their first full week. Keep in mind, it's important to stay hydrated and incorporate light exercise.
Do I take them at the same time?

Set yourself up for success by kickstarting your detoxification journey with Flat Tummy Tea, a four-week cleanse. Once completed, help maintain and push for better results with Flat Tummy Cleanse and Flat Tummy Iced Tea. Directions provided on the back of each program.
Can I use this if I'm breastfeeding?

It's best to wait until after you're done breastfeeding to complete our Detox Essentials Bundle.
Does it make you run to the bathroom?

No, most women find the cleansing effect is quite gentle, and if you do find it a bit strong, you can always shorten your infusion time. It should definitely not have you running to the bathroom though.
Do I have to workout?

For optimal results, pairing these programs with a light workout is best - even a long walk is great!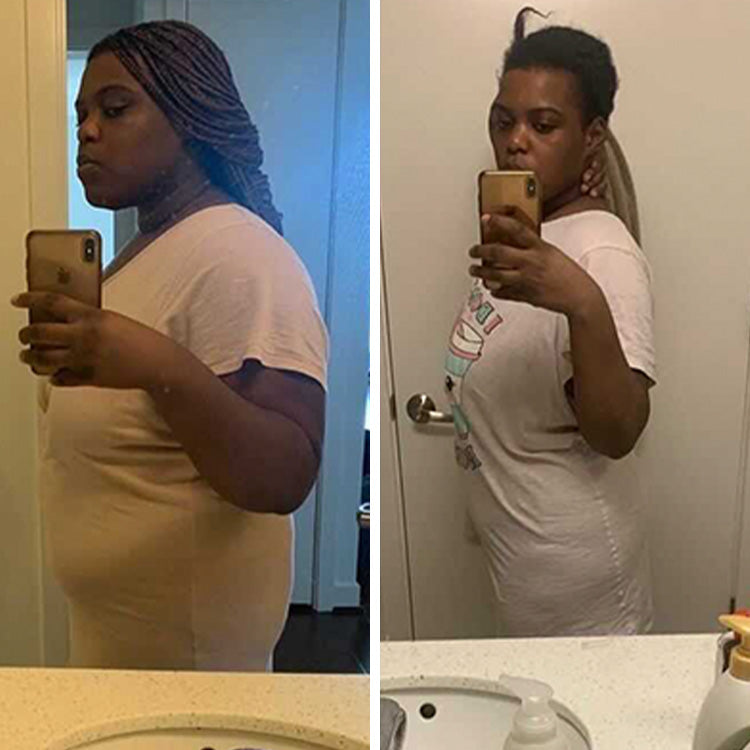 Still drinking the tea and eating no carbs. Would like to discover how much more I am able to loose by January. Starting over 230lbs.. now 186lbs. Would love to share my story with flat tummy tea customers. The product truly works!
- Amajuoma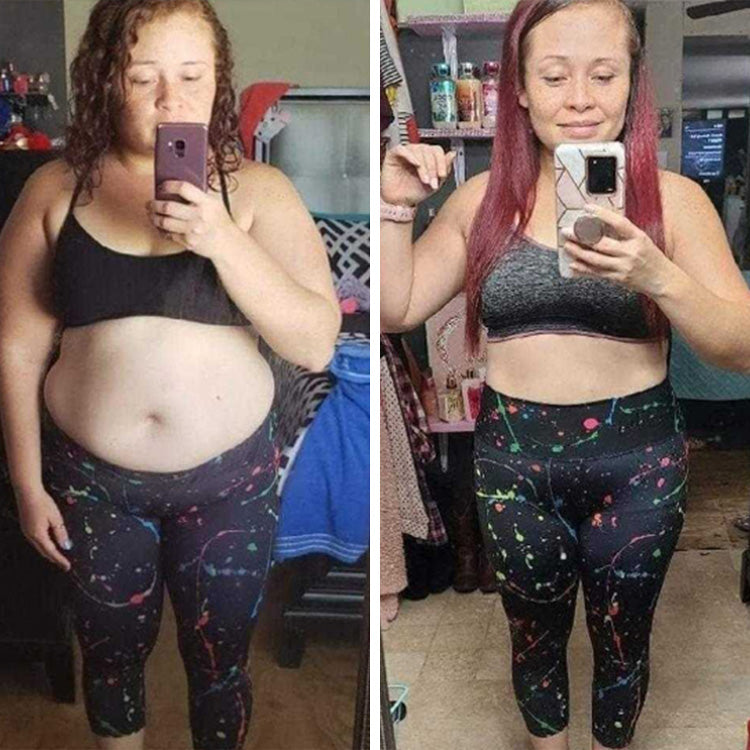 Best of the best 😍😍, I have been on a tough fitness journey and thanks to this I'm back on track and getting great results. The taste is soooo good. I highly recommend.
- Misschikka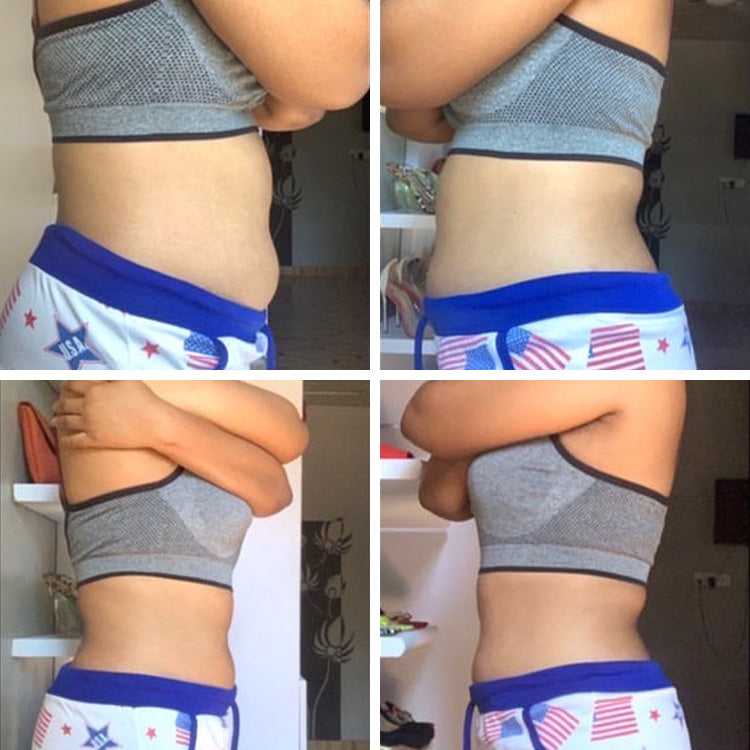 Seriously no bloating! It really supports digests and reduces bloating. I can't thank you enough FLAT TUMMY CO (I really want to shout)! Thank you!!
- Nyprycelyzz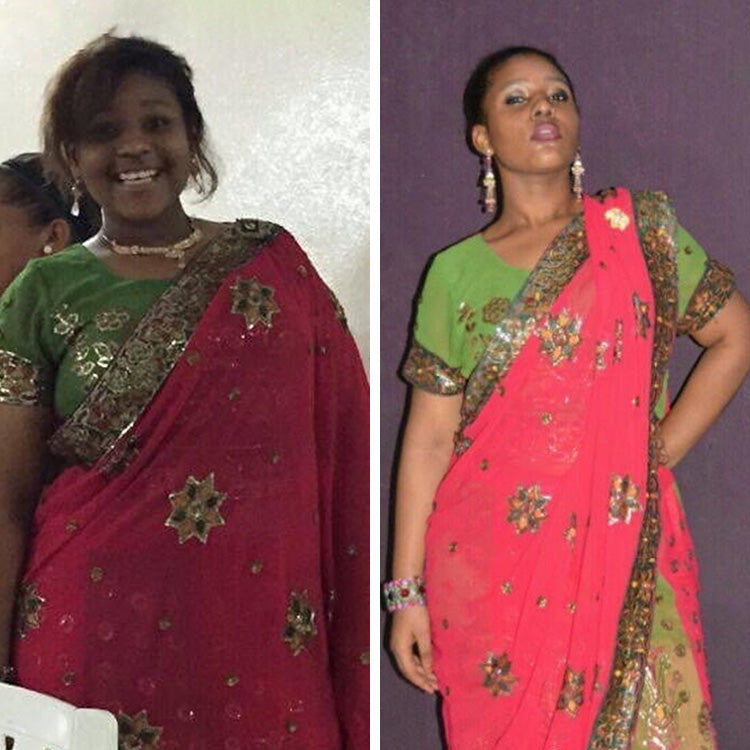 I was using the 4 week program cleansing tea
- Naidda K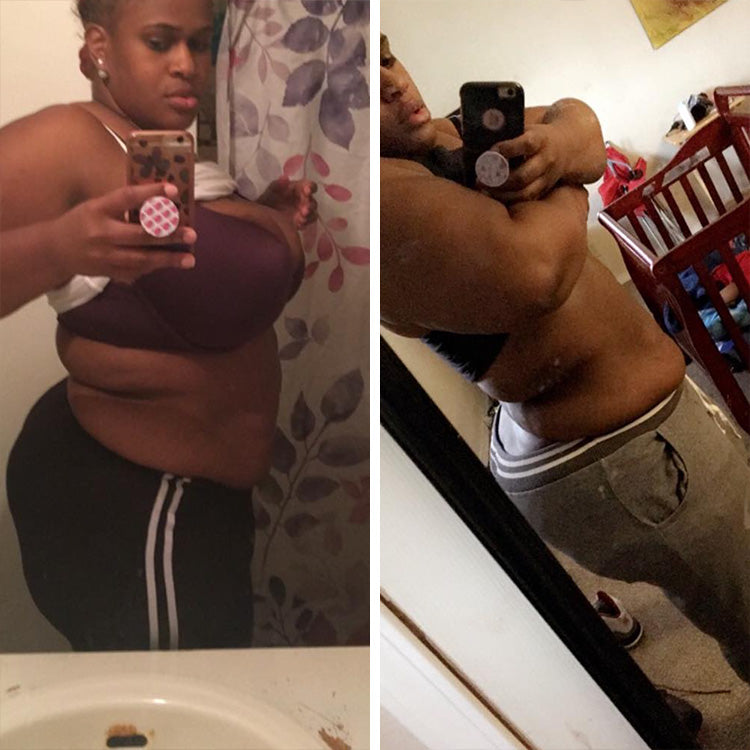 I've been using @flattummyco tea for about 3 weeks now and my results are amazing. I got tired all that water weight and bloated so I tried this tea and I really like it. And I still eat healthy and remain active I recommend this to anyone trying to lose belly fat. And it a great detox, cleanse.
- Pretty Frances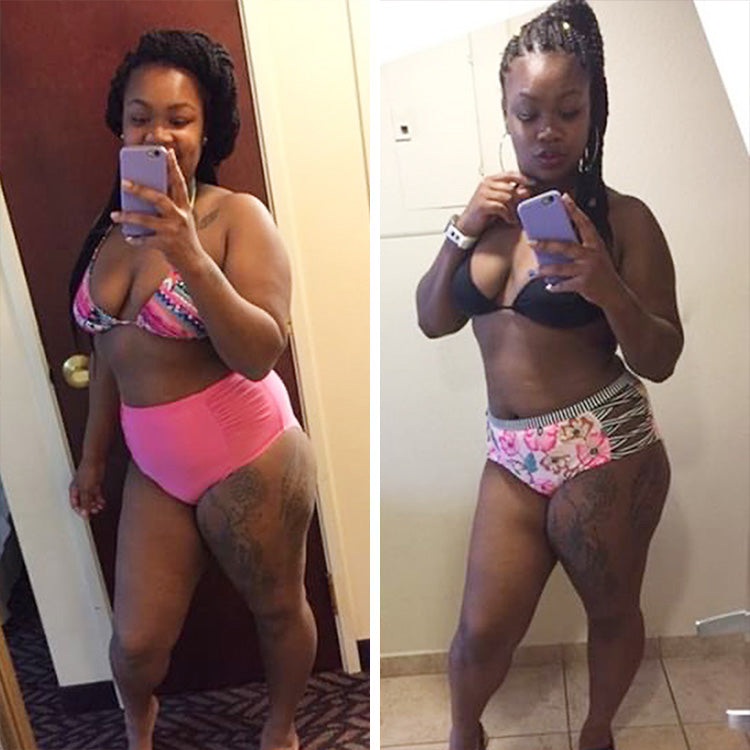 I started my flat tummy tea journey a month ago. I have been working out and eating right for some months now. The tea has given me a boost in my weight loss though! And I'm loving my results! I'm almost done my 4-week program. So I'm down 18 pounds and 3 inches off my stomach!!
- Nikki
RECOMMEND FOR EVERYONE. Ive been using the 4-week Detox Tea. It's been great! I don't feel bloating, it does its job and I can't wait to try one of your Bundles. I see changes on my stomach! Ever since using flat tummy tea I've noticed less bloating, my stomach slimming down and fast results. I will definitely be recommending Flat Tummy Tea with my family and friends.

Lessa B.

Gentle and effective with an amazing taste! I have a very sensitive stomach - that being said this is the BEST tea to flatten, keep bloating away and completely detox your system! It tastes amazing, and doesn't cause painful.....bathroom visits. It's gentle and effective, I have recommended it to all of my friends and clients with positive feedback from all! It's a must try because then you'll be hooked!

Brittany

I've used the detox tea before and it worked great. I've lost a total of 25 lbs following a diet plan and exercise, I definitely lost inches off my waist and belly area I do recommend this product.

Rashieda

LOVE LOVE LOVE !!!!! I absolutely love my flat tummy tea! I've purchased this a while back and just recently purchased more. It is by far the best detox I've had. Makes you feel so refreshed and has helped gotten rid of bloating. Highly recommended the tea!!!

AnneMarie

I love the flat tummy tea! It makes you feel so light weight because it detoxes your body and cleanses you out! I always feel so refreshed and energized after drinking my tea. And it has definitely fastened my metabolism back up! I would highly recommend it to anyone looking for a really great detox! Definitely has flattened my stomach after feeling so bloated!

Tamera
He estado usando el producto durante unos cuantos días...
I've been using the product for a few days and I'm really delighted! I hope to see more results soon...
I order the vanilla shake and the…
I order the vanilla shake and the activate tea, I can tell you I'm loving my new body. My bloating has reduced, I take the shake as a meal replacement for my lunch at work and it reduced my appetite. Can't wait for the end result though I will still continue to use the product as to maintain my weight..
Looking for something else?