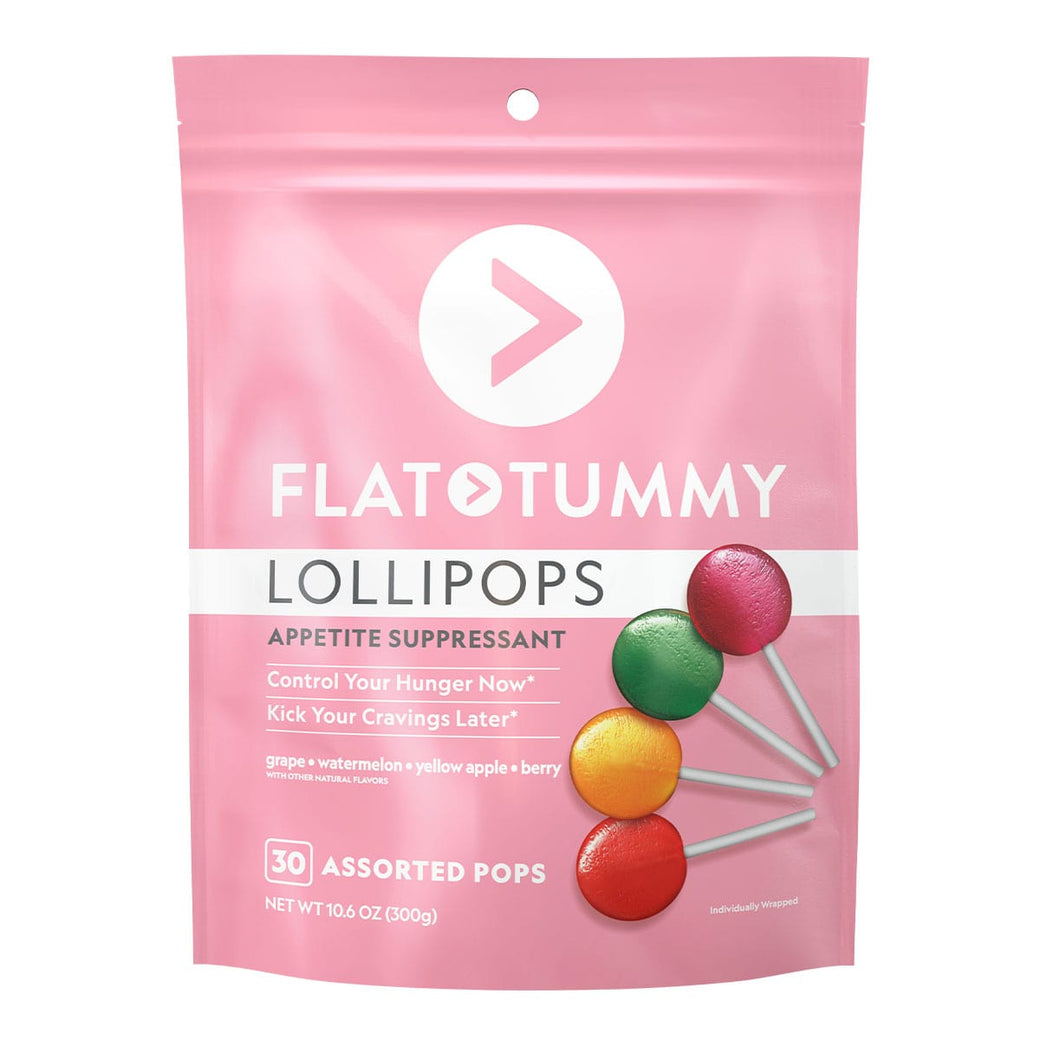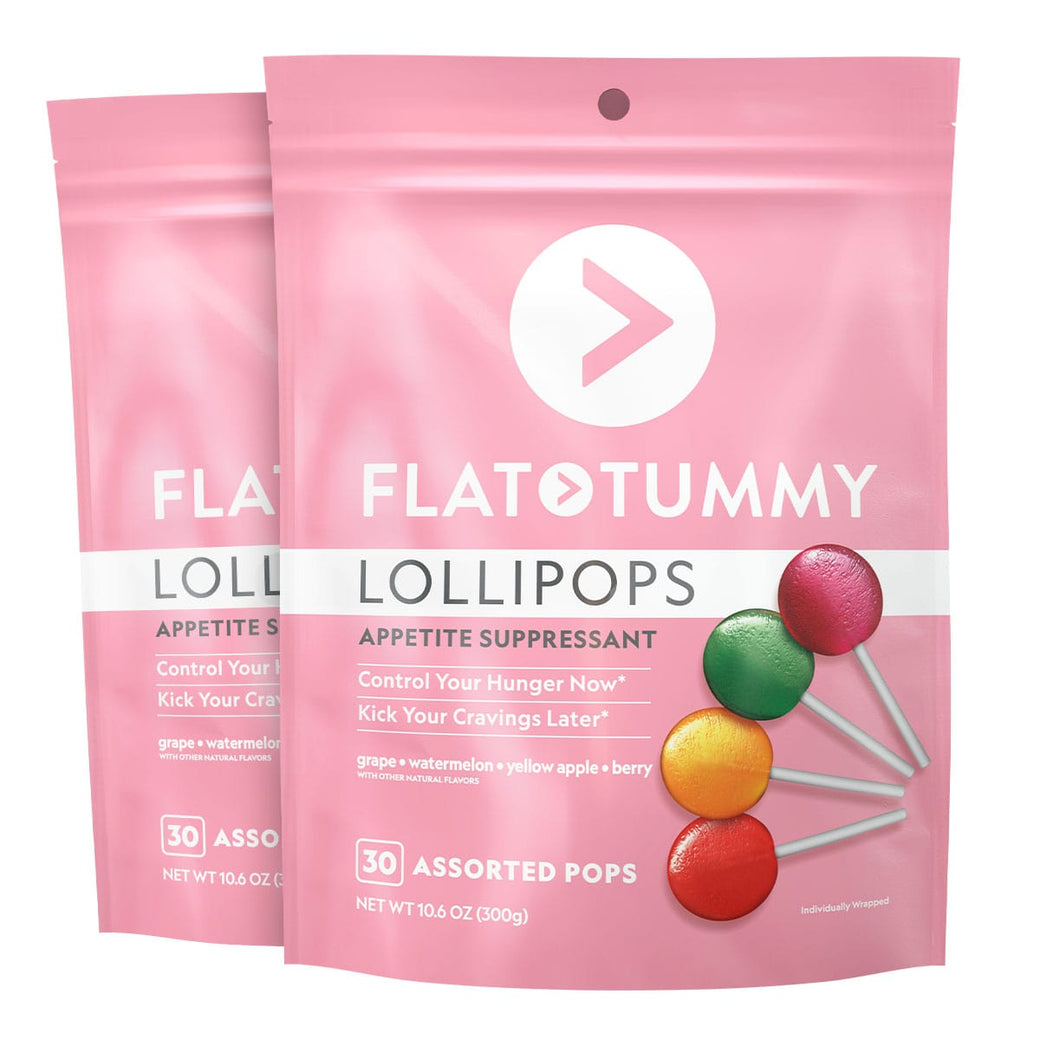 Backed by Science
[1]A clinical study showed that participants who took Satiereal® for 8 weeks experienced the following benefits vs. the placebo group.
Felt significantly more full.
Snacked less frequently.
Lost significantly more weight.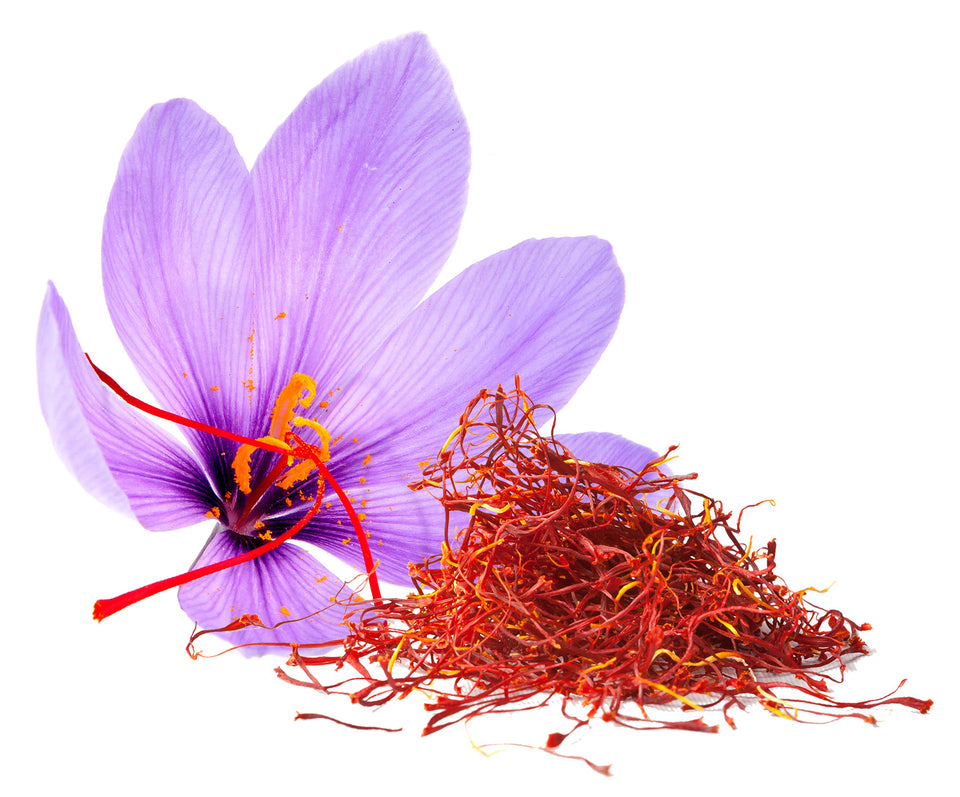 - Satiereal® is an extract made from the stigmas of the Crocus Sativus flowering plant
Control hunger between meals
Our Lollipops feature Satiereal®, a clinically studied active ingredient extracted from a natural plant. It works to support satiety, which helps control food intake and cravings. So with 2 pops per day, you'll have your hunger under control and cravings in-check. When hunger hits, grab a lollipop to help hold you over until your next meal.
Satisfy cravings, stay fit.

Natural Colors & Flavors

Berry • Grape • Yellow Apple • Watermelon
This perfect between-meal smart snack is made with no artificial flavors or colors.
Nutrition facts

Serving Suggestion:
Eat one pop twice daily when you're hungry.

Nutrition Facts

30 servings per pack
Serving Size: 1 lollipop (10g)

| | |
| --- | --- |
| Calories | 40 |
| Amount Per Serving | % Daily Value* |
| Total Fat 0g | 0% |
| Sodium 0mg | 0% |
| Total Carbohydrate 10g | 4% |
| Dietary Fiber 0g | 0% |
| Total Sugars 8g | |
| Includes 8g Added Sugars | 16% |
| Protein 0g | 0% |

Not a significant source of saturated fat, trans fat, cholesterol, dietary fiber, vitamin D, calcium, iron, and potassium.

---

*Percent Daily Values (DV) are based on a 2,000 calorie diet

Ingredients: Sugar, corn syrup, Satiereal® saffron extract (Crocus Sativus), natural flavors, soy lecithin, natural colors.

Contains: Soy
Frequently Asked Questions
What kind of results can I expect?


A desire to snack less between meals. This means you'll be more likely to achieve weight loss when incorporating these pops with a healthy diet.
Can I still eat normally?


Yes. Think of Flat Tummy Lollipops as a smart-way to snack. It'll work to satisfy your cravings and postpone hunger, until it's time for your next meal.
Can I use this with blood pressure meds?

What's in Flat Tummy Lollipops?


A clinically proven ingredient, Satiereal® saffron extract. Plus, natural flavors, natural colors, soy lecithin, sugar and corn syrup.

Do I have to workout?
I have the flat tummy shakes; lollipops, and tea, i have noticed the changes in my appetite, appearance and people have noticed that i have lost weight as well. I am definitely recommending this product!! It works
- Elaine H.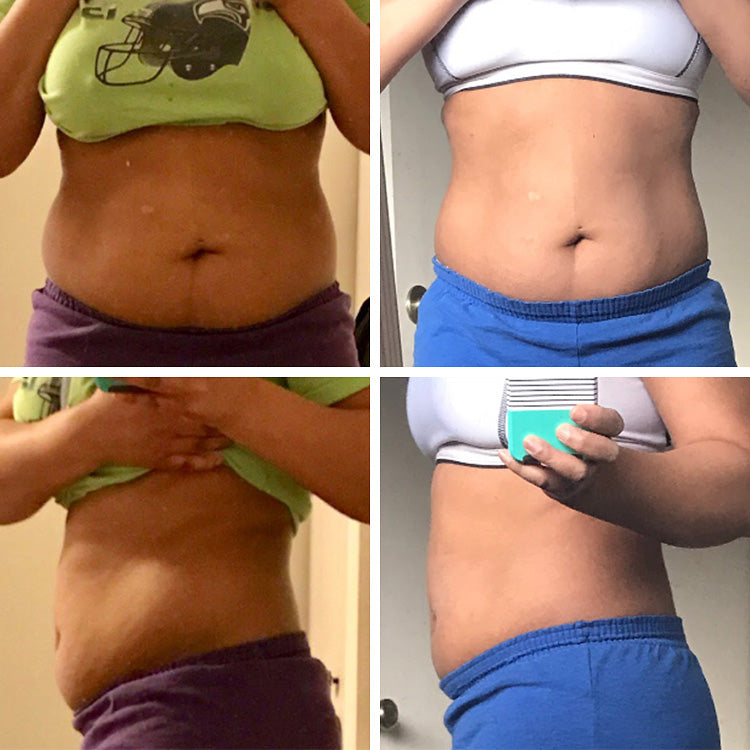 Here is my results, I'm down 11 lbs 👏🏽👏🏽 I have been drinking the Vanilla Pod, chocolate shakes and lollipops
- Shanoya C.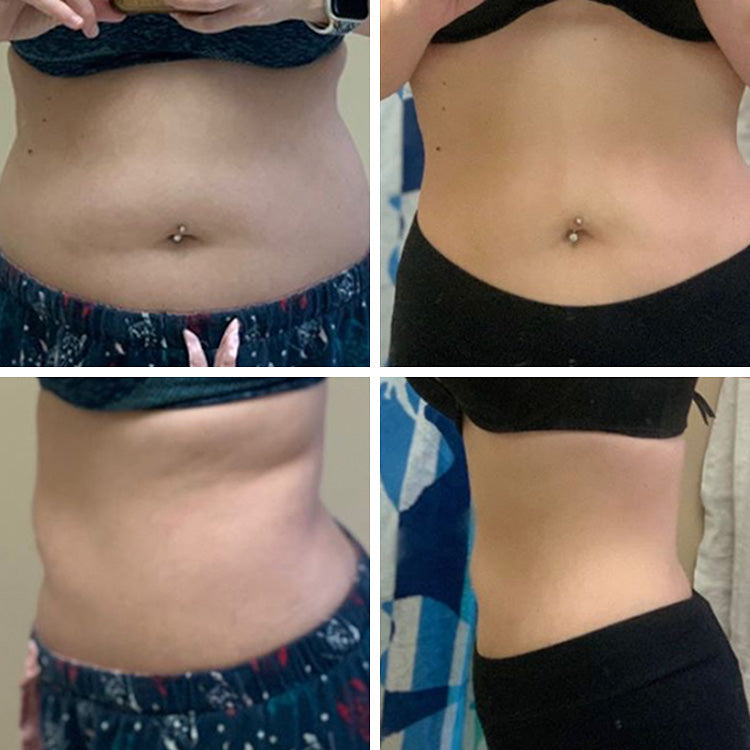 I started back in March when covid happened, and I was stuck in lockdown. I didn't want to start gaining even more weight while cooped up, so I ordered some workout equipment, and I still wasn't losing weight. Then I came across flat tummy tea, when that started helping I thought why not try the strawberry shake… Well then the weight started coming off like crazy. Then when flat tummy came out with the apple cider gummies, I knew I had to order that too, because the lollipops tasted sooo good I knew this would be amazing too. So the combination of tea, shakes, lollipops and gummies, here I am! 5 months later and 40 pounds down. I'm not counting the month of March because that was my work out and losing nothing month ;) thank you so much flat tummy!
- Shanan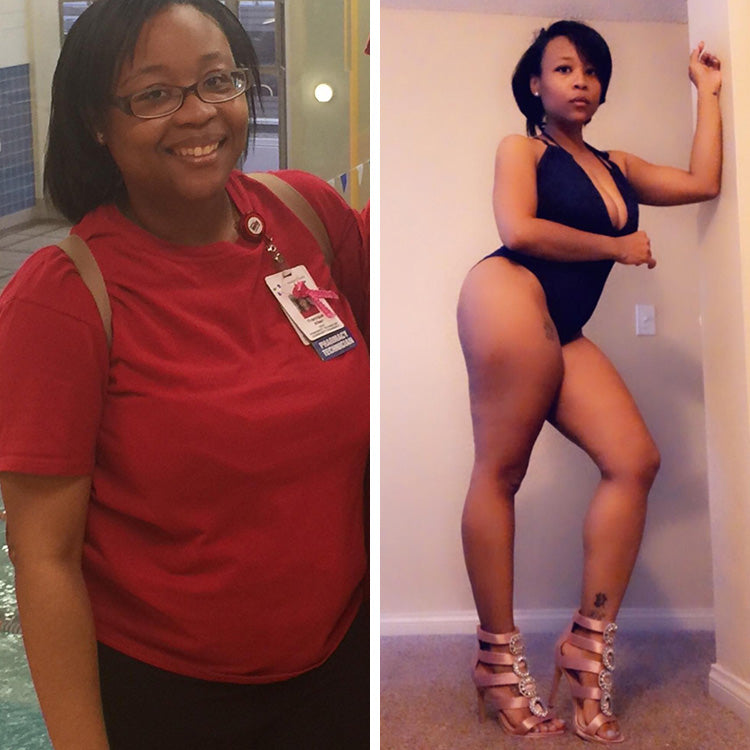 Been using Lollipops and ACV Gummies
- Franique
I love flat tummy

My favorite thing has to definitely be the lollipops ! My favorite kind is the yellow apple kind , I also love the tea as well ! I have barely been hungry or feeling bloated , I am happy with the outcome and it's nearly only been a week!

Thanks so much for making me feel confident in myself !

Briana

By far my favorite Product!

The flavors are so delicious! This is the best appetite suppressant I've ever had. I recommend this to anyone who is a foodie like me. The lollipops are so good yet very beneficial. Everyone should Should try this product, you would not be disappointed. I recommend you run to your phone/computer, visit the website and purchase this product. Thank me later!

Thanks so much for making me feel confident in myself !

GorgeousCovila

The lollipops were not as I expected, in fact they were wayyyy better.

I love them they taste so great and definitely craves your hunger . I wish it was more an explanation how the best way to use flat tummy tea because when I started I wasted a lot of product by using it wrong. it's my first time getting it and I love it .

Ladiisuperior

This really works!!

I've tried different products over the years. But when I tell you this product works trust me it works! Meal plan easy to follow, Great support group, and the tea and lollipops amazing!!! All I can say is thank you flat tummy tea for helping me achieve my first weight loss goal and being my go to for the second round! Great for losing 10 pounds or 30 pounds! Great for just dealing with every day bloating! Just all-around great products!

Susan

I personally love this product

I gave it a try at first i was in disbelief about the product but when i gave it a shot i couldnt believe it i have a hard time myself having to control my cravings for snacks and other junk food and this hs helped me so far im still in shock how a lollipop can knock all you cravings out. I highly recommend these lollipops.

Rvssian24K
I would say the pop is not very tasty and it makes my tongue feel weird
Just got it about to try it out
I love them.
It took about a week for me to realize that they were helping to control my snacking. They really work. Sometimes after I eat I'm still hungry, the lollipops help to control my hungry feelings. They also taste great.
Don't like the lollipops very bad taste!!!!!!!!!!!!!
Looking for something else?