5 Fresh Summer Shake Recipes
Posted by Nicole from Flat Tummy Co on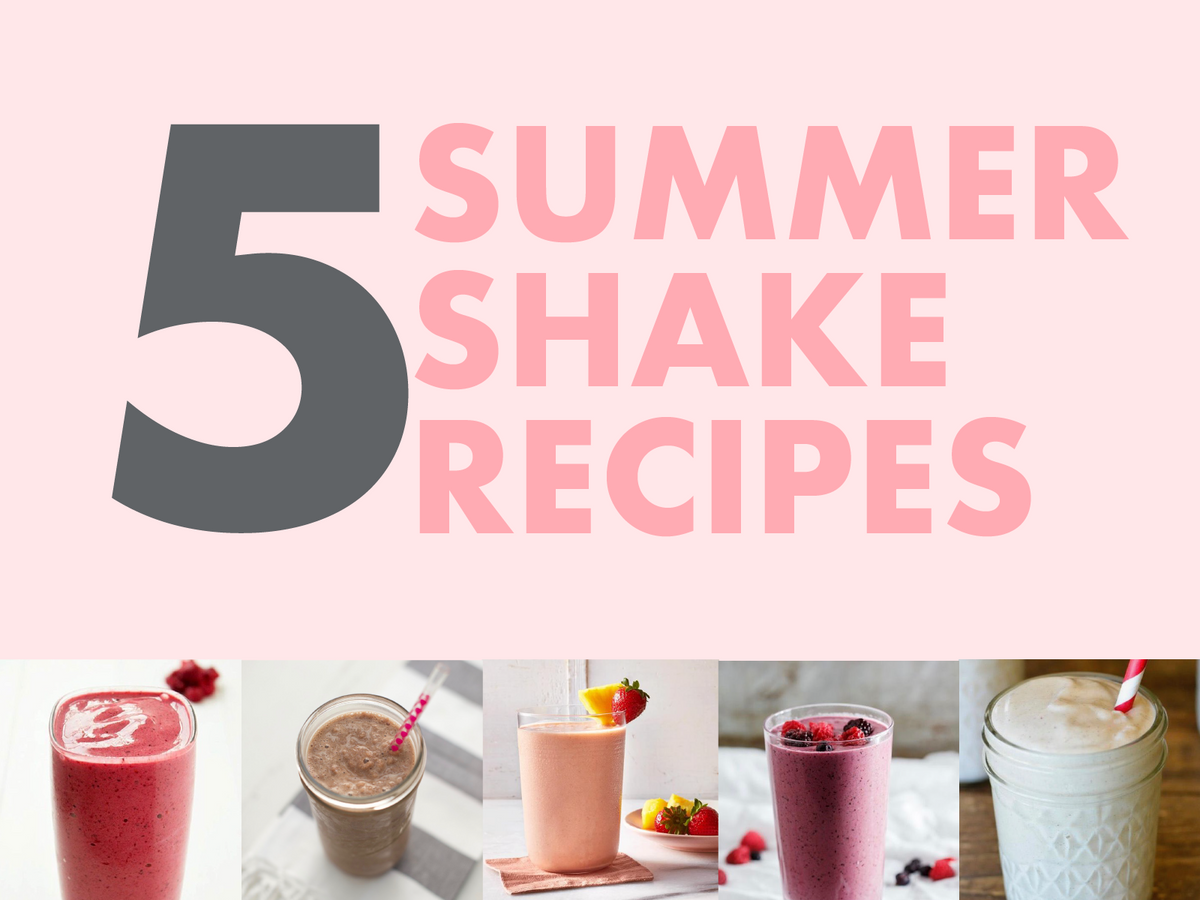 Get excited. We whipped up 5 easy, tasty AF Flat Tummy Shake recipes for you to sip on all summer long, that'll keep you feelin' summertime fiiiiine. H*ll freakin' yeah - we got you, babe.

What's your go-to Flat Tummy Shake recipe? We def wanna hear them so be sure to share them and send them our way!
Sweet Summer:

2 scoops Strawberry Shake
125ml cold water
1 tablespoon all natural nut butter
1/2 cup frozen black cherries
2-4 tablespoon Greek Yogurt

Summertime Fiiiine:

2 scoops Strawberry Shake
1/2 cup frozen pineapple
10oz cold water
1/4 cup of fresh strawberries

Summer Berry Blast: 


2 scoops Chocolate Shake
1 cup mixed frozen berries
10oz almond milk
1-2 tbsp peanut butter
2 teaspoon chia seeds
1 banana

Summer Boost Shake:


2 scoops Chocolate Shake
8oz cold coffee
5oz almond milk
2 cups ice
1 banana

Easy Breezy Summer Shake:

Remember, you can still keep it simple and shake things up in your Flat Tummy Shaker Bottle with 10oz of cold water + 2 scoops of your Shake! Eassssy!