Cassie's Flat Tummy Tea & Shake Review
Posted by Shelby from Flat Tummy Co on
Meet Cassie, she recently jumped back on board with her Flat Tummy Tea and Shakes and is absolutely feeling AND looking amazing! Read on for all the details on her journey, progress and tips. 
I went with the Chocolate shakes and the tea 4 week cleanse. I started taking them on April 24th. I took the shakes for breakfast and lunch (right after my workout). I eat a regular low carb meal for dinner.
Before FTCo
 I am a mom of one human being and a mom of three, soon to be 4 fur babies! I live a quite busy life. My husband works the third shift and usually takes extra jobs so leaves me with a lot of daily duties. Not only am I a full time mommy but also a full time working mommy. I also started a hobby of my own doing ballroom dance once a week, just to help me feel "normal" somewhat. It's nice to do something you love and do something for you, especially when you're a mom running on E 7 days a week.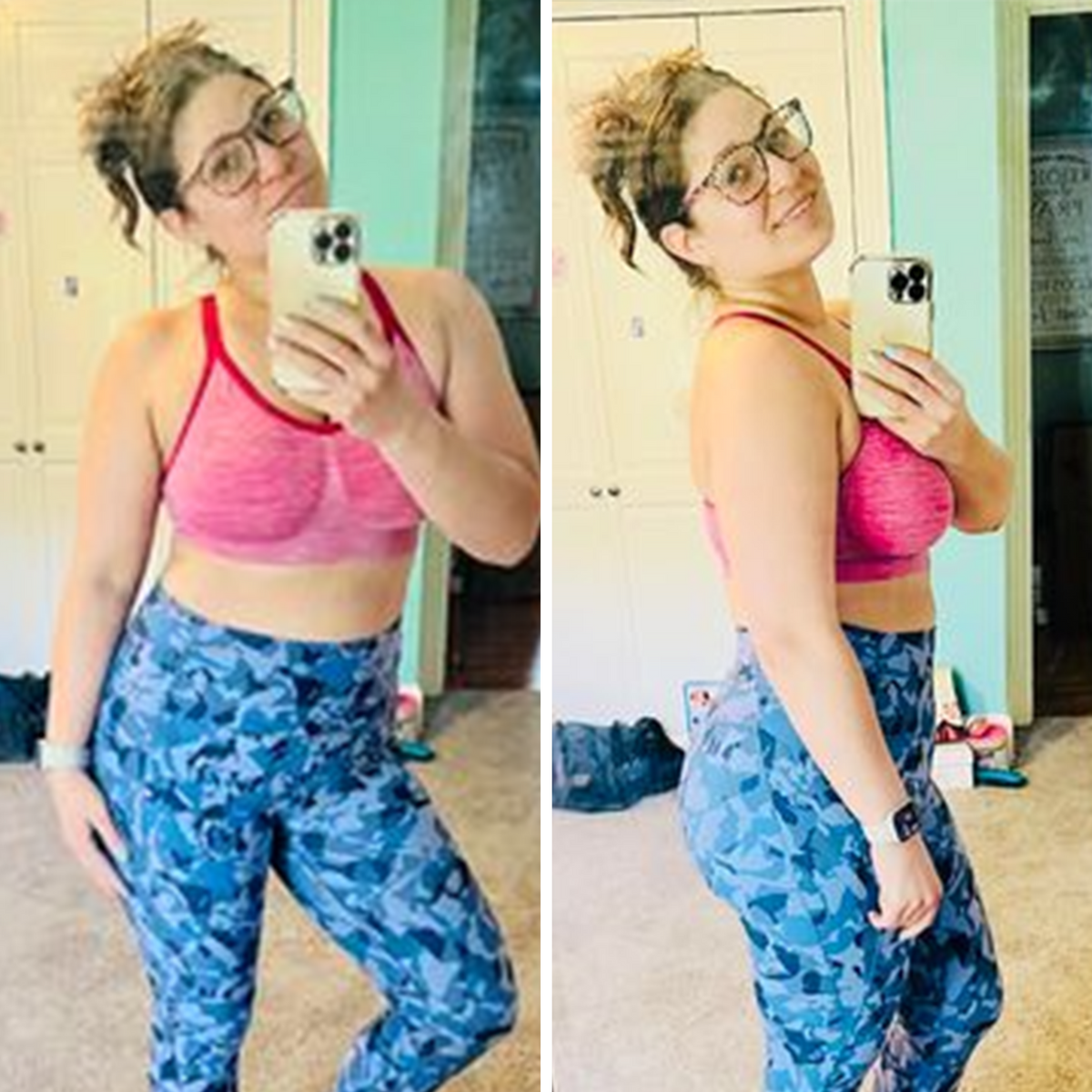 1 week in 
The [Flat Tummy Co] program is going great! I've been on it for like 3 weeks now and lost 7 pounds, absolutely love it!! I've noticed such a difference with not only my body and my tummy but also with my energy and bowel movements. I mean I can't remember the last time I have been able to go regularly. The energy is amazing, I actually get up as early as 4 am two days a week to (aside from my daily workout routines during the day) workout before getting my daughter ready for school and head to work myself. This is huge for me!I feel good inside and I feel and look great outside.  
3 weeks in 
My advice to any woman, any mom that decides to start this journey with Flat Tummy Co is to stay positive, stay consistent and not give up. Wake up everyday with a goal in mind [and] stick to it. Stick with a routine and run with it. It doesn't have to be crazy, we have a choice. Make your choice and live out that choice a day at a time. Flat Tummy Co makes it easy for you, that's what I love about it! I know I won't regret it.  
There you have it, Flat Tummy programs are super easy to fit into your busy routine and have you feeling your very best! Grab your Flat Tummy Tea & Flat Tummy Shakes today and save more with our Essentials Bundle.