5 MATCHA SHAKE RECIPES STRAIGHT FROM FLAT TUMMY HQ
Posted by Nicole from Flat Tummy Co on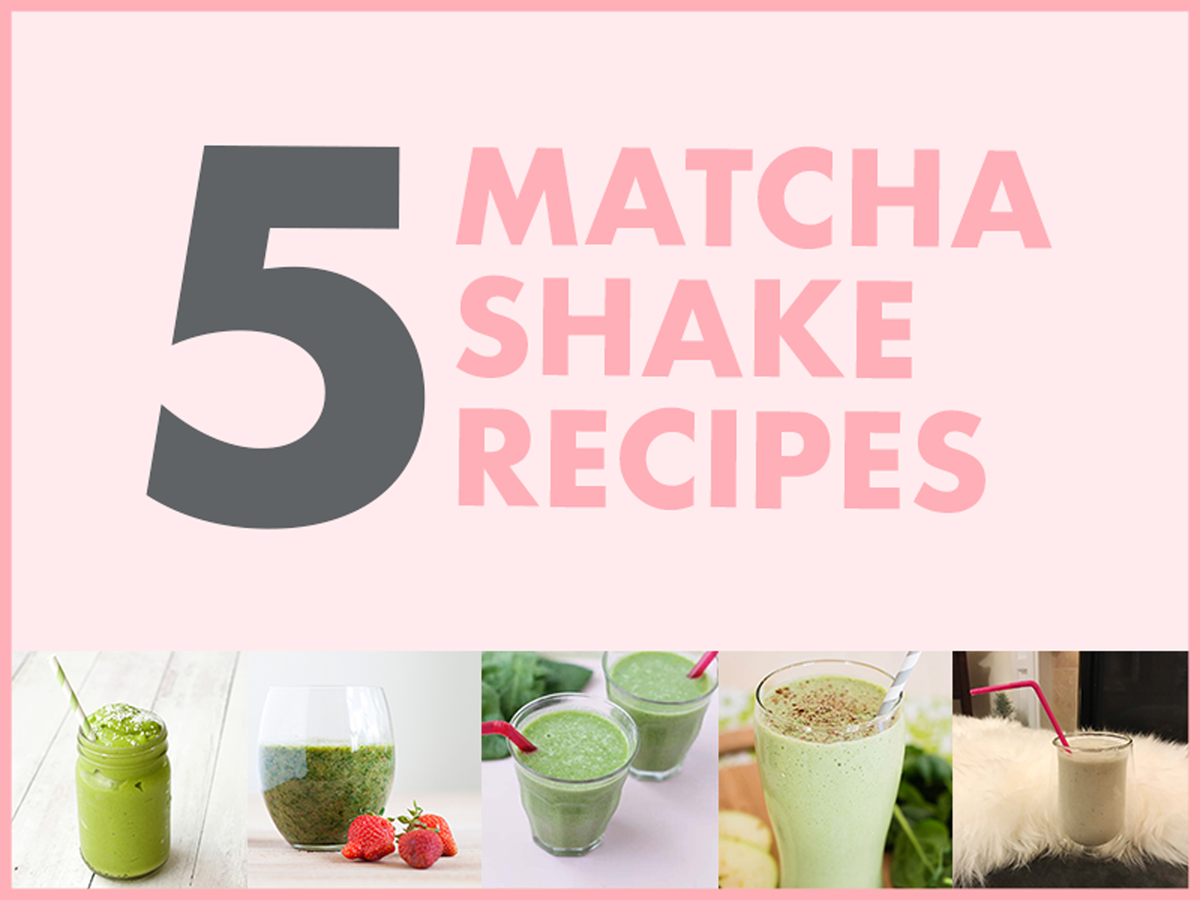 Since we just had our biggest sale EVER on Matcha Shakes, we wanted to get our Flat Tummy HQ babes together and share our favorite recipes with you.
We know how freakin' hard it is over the holidays to go to all the parties, family gatherings and other social commitments and not slip juuuuust a little. But lucky for you (and us) these recipes are super easy and are the ultimate secret weapon for staying on track. So, get ready to mix things up and to always have a different Matcha Shake in your hand. Trust us… your tummy will thank you!
Got a few amazing Flat Tummy Shake recipes of your own? We'd love to hear them!
MMM MATCHA:
1 Green Tea Matcha Shake 
1 Cup coconut milk
1 Handful of kale
1 Handful of pineapple
1 Cup Ice
Blend
SO MUCH MATCHA:
1 Green Tea Matcha Shake 
1 Frozen banana
1 Teaspoon honey
1 Cup plain greek yogurt
1 Handful of frozen strawberries
1 Teaspoon chia seeds.
Blend
GAME, SET, MATCHA:
1 Green Tea Matcha Shake
2 Cups of HOT milk (almond milk works too)
2 TBS of vanilla extract
1 TSP of sugar (depending on your sweetness preference)
Sprinkle a few dashes of cinnamon and cocoa mix on top
Blend
MATCHA MADE IN HEAVEN:
1 Green Tea Matcha Shake 
1 Frozen banana
1 Cup coconut milk
1 Cup Ice
Blend
THE PERFECT MATCHA:
1 Green Tea Matcha Shake 
1/4 cup of lemon greek yogurt 
1 cup skim milk
1/2 cup of frozen pineapple 
1/4 cup frozen peach
1 Cup Ice
Blend