FEEL BLAHH AFTER YOU EAT FAST FOOD? TRY THESE!
Posted by Nicole from Flat Tummy Co on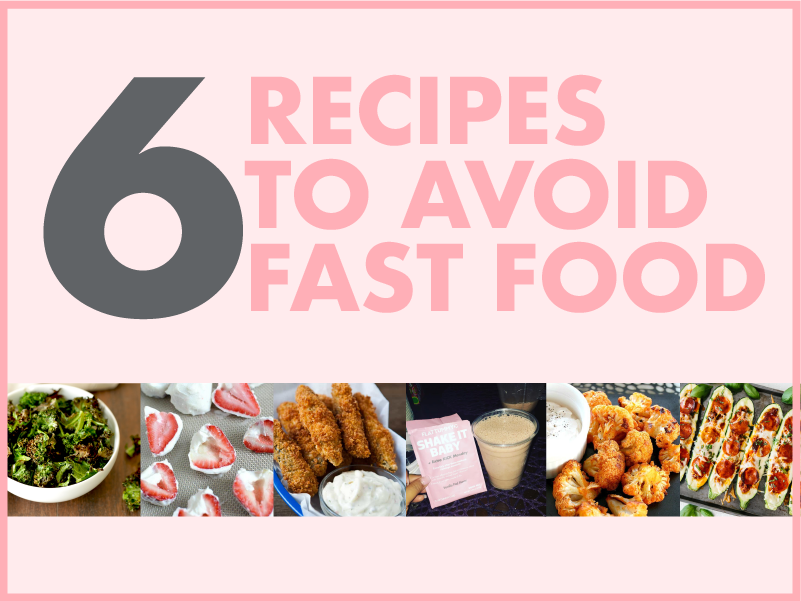 Babes LOVE food, there's no denying it. So let's get one thing straight - we're definitely not here to stop you from enjoying it. Fast food can totally hit the spot when you're out with the girls, or in a pinch for something quick, buuuut our tummies tend to pay for it later. So, here's our top 6 recipes to satisfy those fast-food cravings AND keep your tummy in-check while you're at it!
Craving: Chicken Wings
Swap For: Cauliflower Buffalo Wings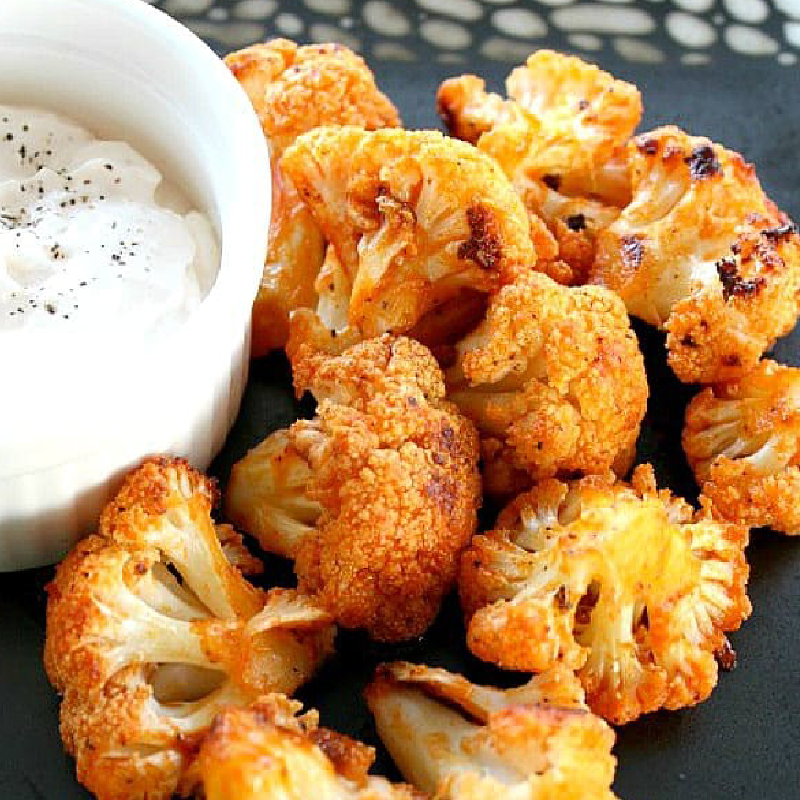 Ingredients

1 large head cauliflower

1 cup water

3/4 cup - all purpose flour

1 tbsp - garlic powder

1 tbsp - onion powder

1/4 tsp - salt

1 cup - Hot Sauce

1 tbsp - melted butter
Preheat oven to 450°F. Line a large baking sheet with parchment paper and wash and cut cauliflower into bite sized pieces. Mix together water, flour, garlic, onion powder, and salt. Add the cauliflower in the bowl, and toss. Remove the pieces of cauliflower, and separate them on the baking sheet. Bake for 15 minutes, flip and bake for another 10 minutes, until golden brown. While the cauliflower bakes, melt the butter in a saucepan over medium heat. Add hot sauce and stir. Toss cauliflower in butter sauce in a large bowl, then return to pan. Return to oven for 20 minutes.
Craving: Pizza
Swap For: Pizza Stuffed Zucchini Boats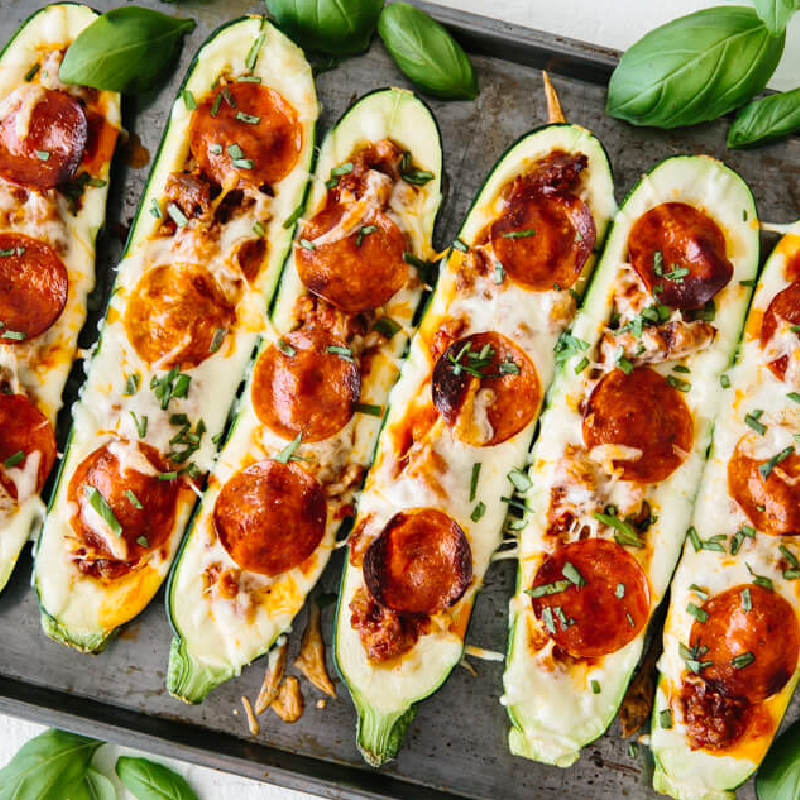 Ingredients:

Bell Peppers, Mushrooms (whatever you like on your pizza)

Shredded Cheese

2 cloves - chopped garlic

4 - Zucchini (cut in half)

2 tbsp - Olive Oil

1 tsp - Italian dressing

1 tsp - cooking oil

4 - Italian sausage

2 cups - Crushed tomatoes
Preheat oven to 400°. Brush pan with oil and place zucchini halves on pan, face up. Whisk olive oil, garlic, Italian dressing together and brush onto zucchini halves. Bake until golden and tender (about 12 minutes). While zucchini is cooking, saute mushrooms and peppers until golden brown. Saute sausage in separate pan until browned. Drain excess liquid from pan and add tomatoes to sausage and simmer while it thickens. Once Zucchini is browned, turn on oven broiler and fill zucchini with sauce, top with pepper mixture and cheese. Broil until cheese melts, remove from oven.
Craving: Mozza Sticks
Swap For: Breaded Panko Baked Pickle Spears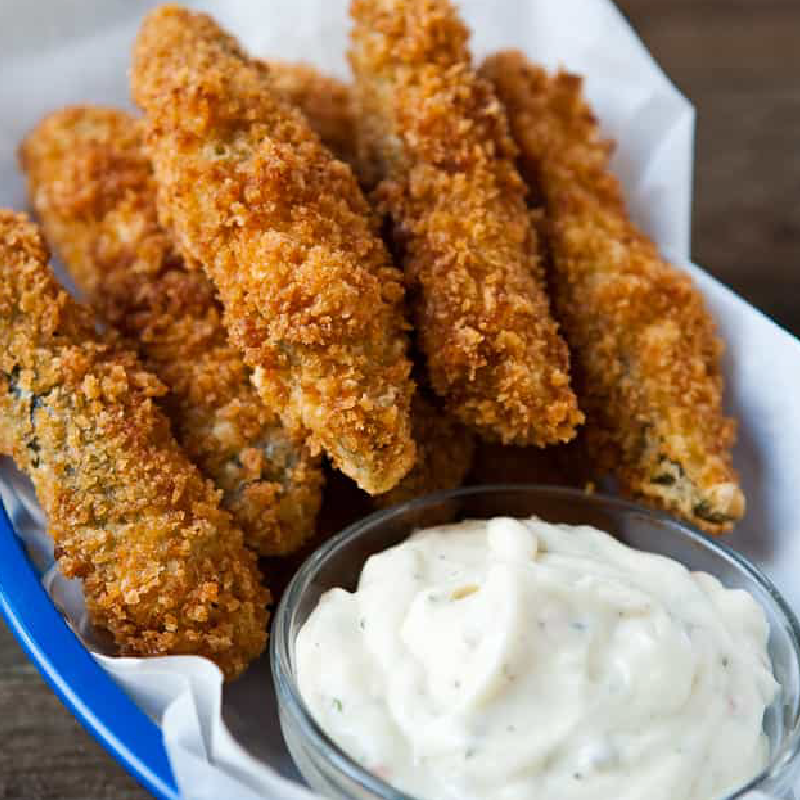 Ingredients:
1 cup - panko bread crumbs

1/4 cup - freshly chopped dill

2 tbsp - melted butter

1/2 tsp - garlic powder

1/4 tsp - cayenne pepper

1/2 cup - all-purpose flour

2 - large eggs

1 cup - pickle slices (pat dry with paper towels)

Ranch dressing, for dipping
Preheat oven to 450° and line a baking sheet with parchment paper. In a small bowl, mix bread crumbs, dill, melted butter, garlic powder, and cayenne. In a separate bowl, put flour. In a third bowl, beat the eggs. Toss pickles in flour until coated, then dip in eggs, then toss in panko mix until covered. Then, place on baking sheet and bake about 15 minutes until golden and crispy. Serve with ranch.
Craving: Chips + Dip
Swap For: Kale Chips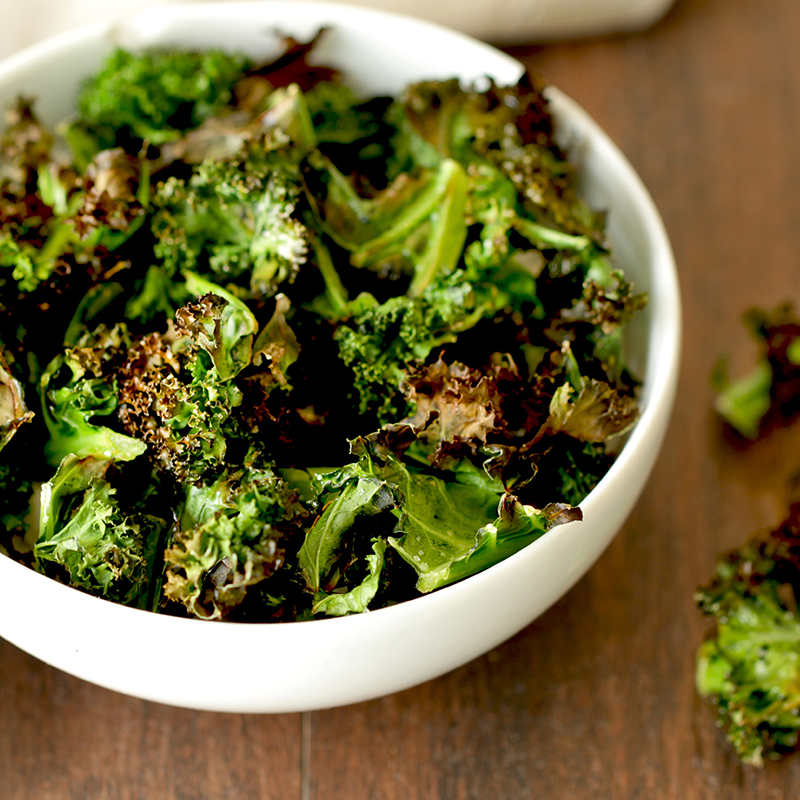 Ingredients:
kale (washed and dried)

2 tsp - olive oil

1 - pinch of salt

1 - pinch of garlic powder
Preheat your oven to 300° and prepare an unlined baking sheet. Make sure kale is totally dry and rip the leaves off the stems into chip-sized pieces then spread onto baking sheet. Drizzle olive oil over the kale and rub the oil into the kale leaves. Sprinkle sale and garlic powder over the kale and bake for 10 minutes. Flip any pieces that look crispy and bake for another 10-15 minutes (keep an eye on it so they don't get too brown!). Remove the pan from the oven and leave the kale chips on the pan for 3-5 minutes to crisp.
Craving: Candy (for dessert)
Swap For: Frozen Strawberry Yogurt Bites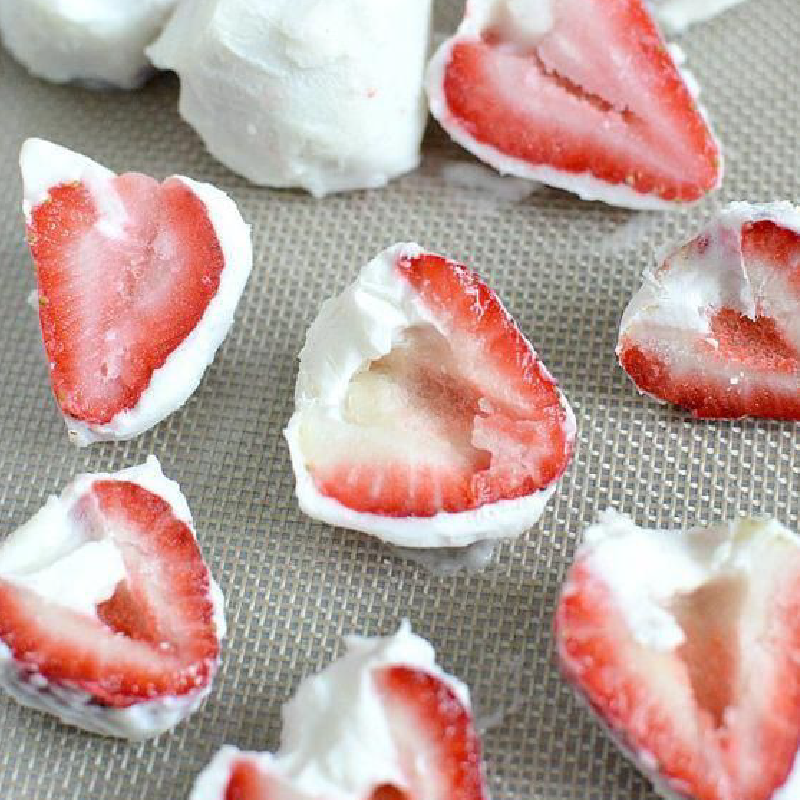 Ingredients:

Strawberries

Greek Yogurt
Line a pan with parchment paper, wash the strawberries and cut them in half. Then dip strawberries in yogurt (usually Greek yogurt but could use any kind), once pan is full place in freezer for approx 3 hours until frozen.
Craving: Milkshake
Swap For: Flat Tummy Shake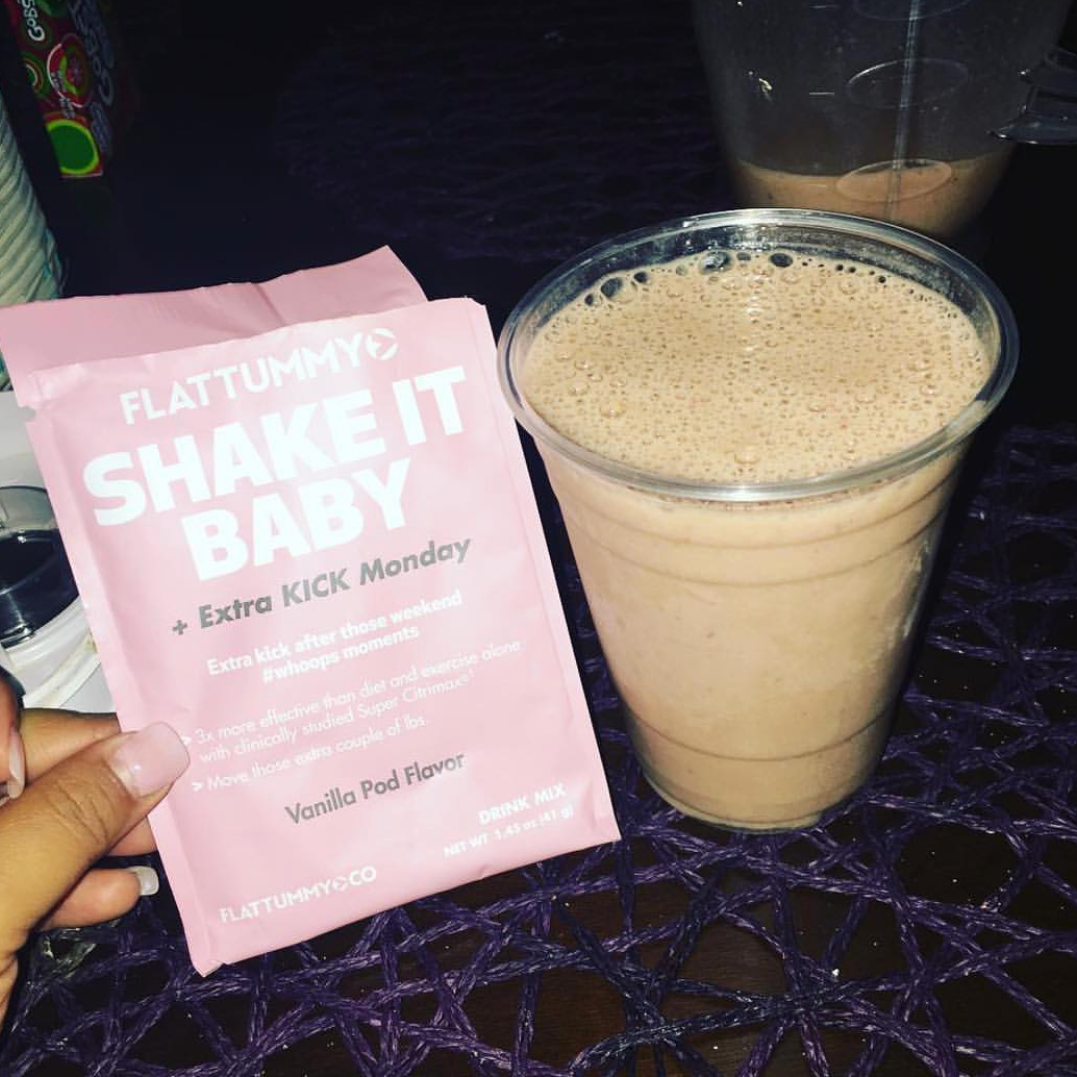 Ingredients:

Measure out 2 leveled scoops of powder (40gs total) and mix it with approx 8 ounces of water. Yep, it's literally that easy.
There you go, babe! Lot's of options to still freakin' indulge but stay on track while you're at it. Whip one of these up next time you've got a fast food craving and you're good to freakin' go!