5 High Protein Breakfasts To Try This Week
Posted by Shelby from Flat Tummy Co on
Getting tired of the same boring breakfast every morning and looking to switch things up? We totally get it! We're here to share our top 5 insanely delish (and healthy, did we mention HEALTHY?) recipes for you to try this week! These high protein breakfast options will not only have you feeling satisfied until lunch, but will also have you pumped to munch down on breakfast each morning.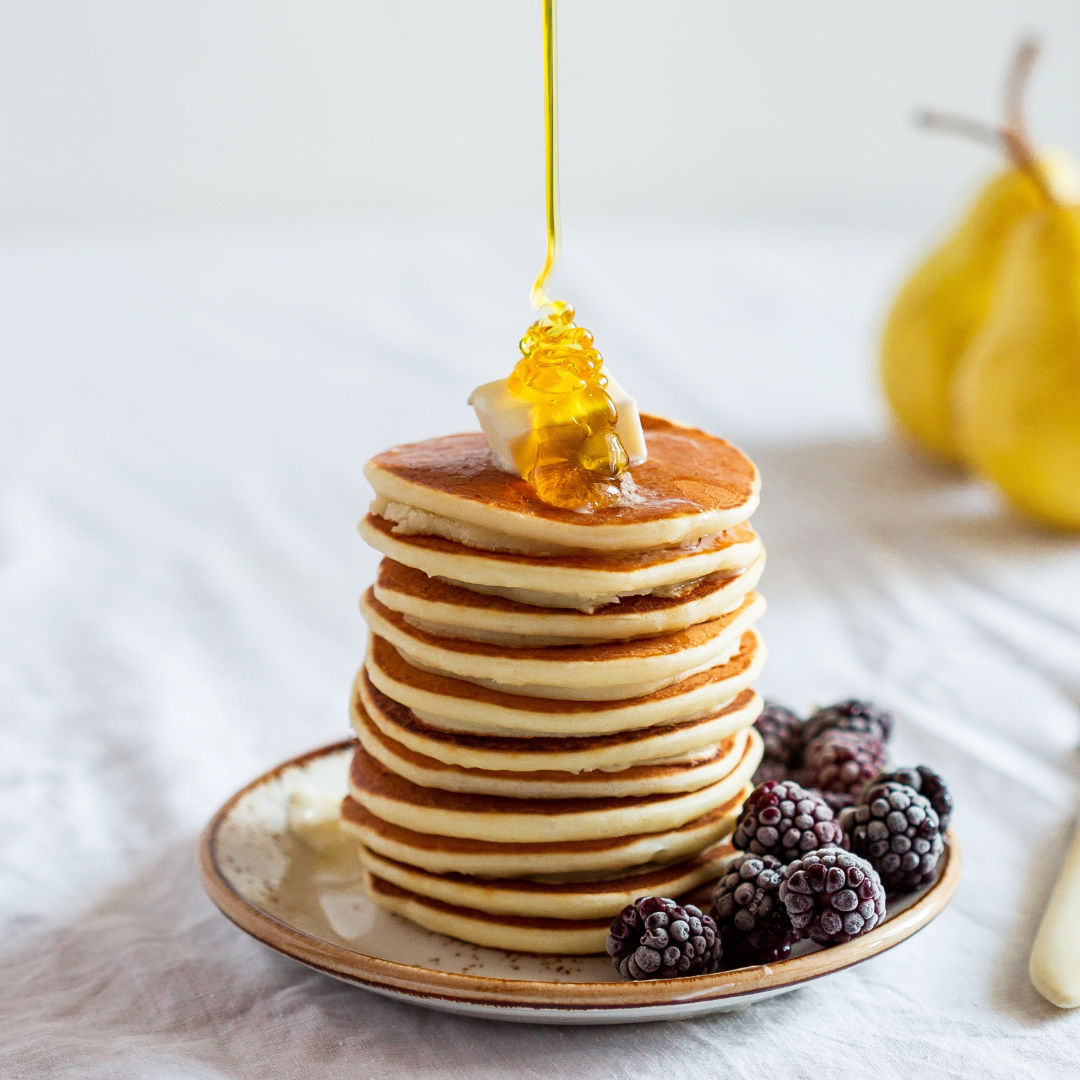 Protein Pancakes
Pancakes - a freakin' breakfast staple right? But we've taken these to a whole new level! These babies are packed with protein and SUPER easy and quick to prepare. We love topping ours with low sugar syrup, jam, or fresh berries!
Ingredients:
Instructions:
Add everything to a blender on medium speed until evenly blended. Heat pan. Measure 1/4 cup of batter per pancake on a heated pan. Cook in vegan butter or coconut oil. Top with healthy toppings of your choice. Enjoy!
Protein Oatmeal
Oatmeal is that classic breakfast dish you can always count on to get you to your next meal, definitely a warm winter comfort. Our protein oatmeal, (or as we like to call it, proatmeal) is an elevated, yummier version of the classic, and tbh we're never going back!
Ingredients:
Instructions: 
Whisk milk, protein powder, sugar, vanilla extract and cinnamon in a small pot over medium high heat for 3 minutes. Stir in the rolled oats and continue to cook for 3-4 more minutes. Serve and top with your favorite healthy toppings. Enjoy!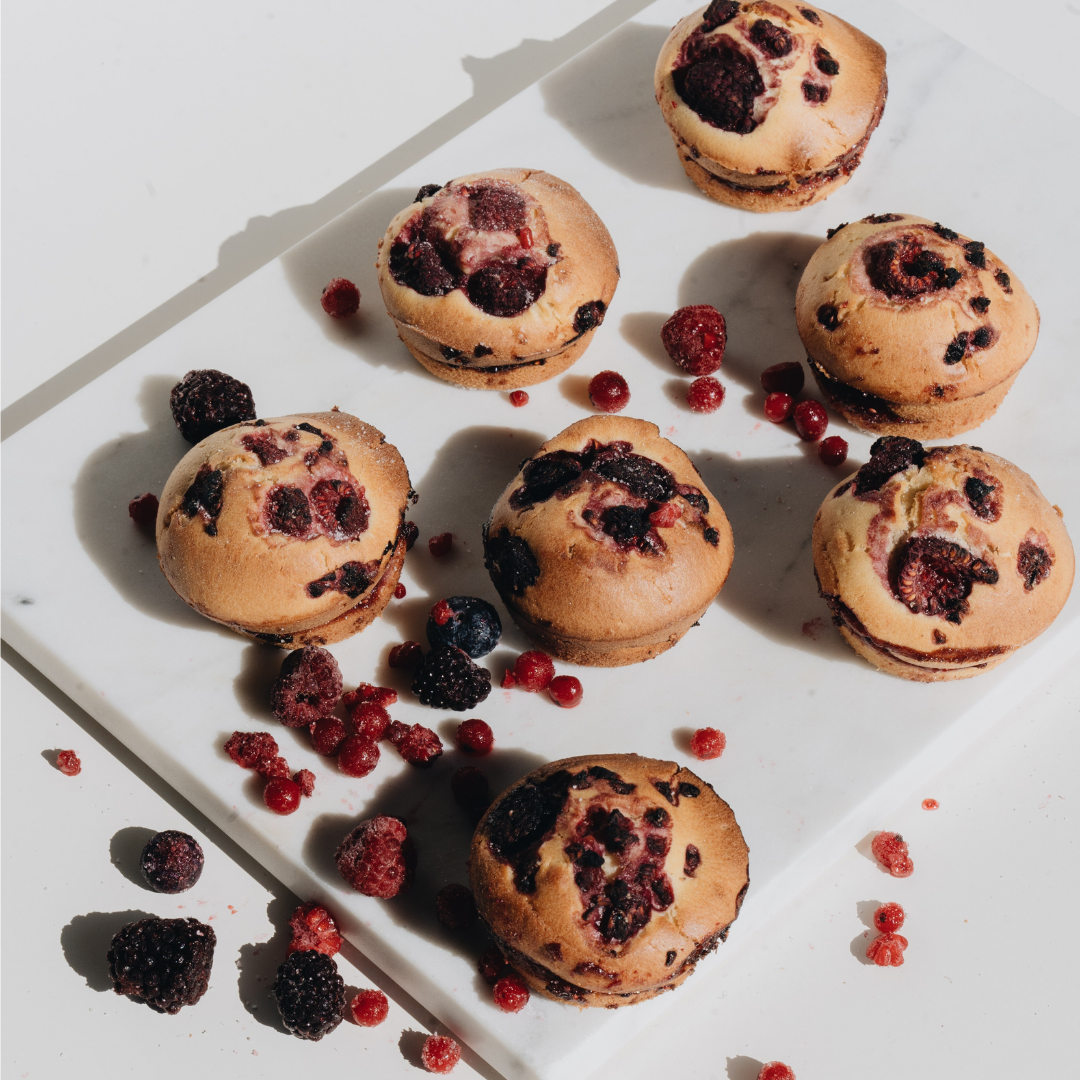 Berry Protein Muffins
These berry protein muffins have been our go-to lately, as you can make them ahead of time, then grab-and-go on your way out the door (or straight from the kitchen #workfromhome). We're all about having some extra time in the morning to prepare for the day ahead! 
Ingredients:
Instructions:
Preheat oven to 350º F, spray regular size 12 muffin baking pan with coconut oil and dust with flour.
In a medium bowl mash 2 bananas with a fork until smooth. Add egg, Greek yogurt, almond milk and vanilla extract. Mix with a fork until smooth and all wet ingredients are combined.
In another medium bowl add whole wheat flour, protein powder, flax seeds, baking powder and salt. Mix to combine all ingredients.
Add dry ingredients to the bowl with wet ingredients and mix just enough to combine and do not overmix. Fold berries into the dough.
Using a 1/4 cup measuring spoon distribute the batter evenly among the 12 muffin forms. Bake for 20 minutes or until a toothpick inserted in the middle comes out clean. Cool before serving. Enjoy!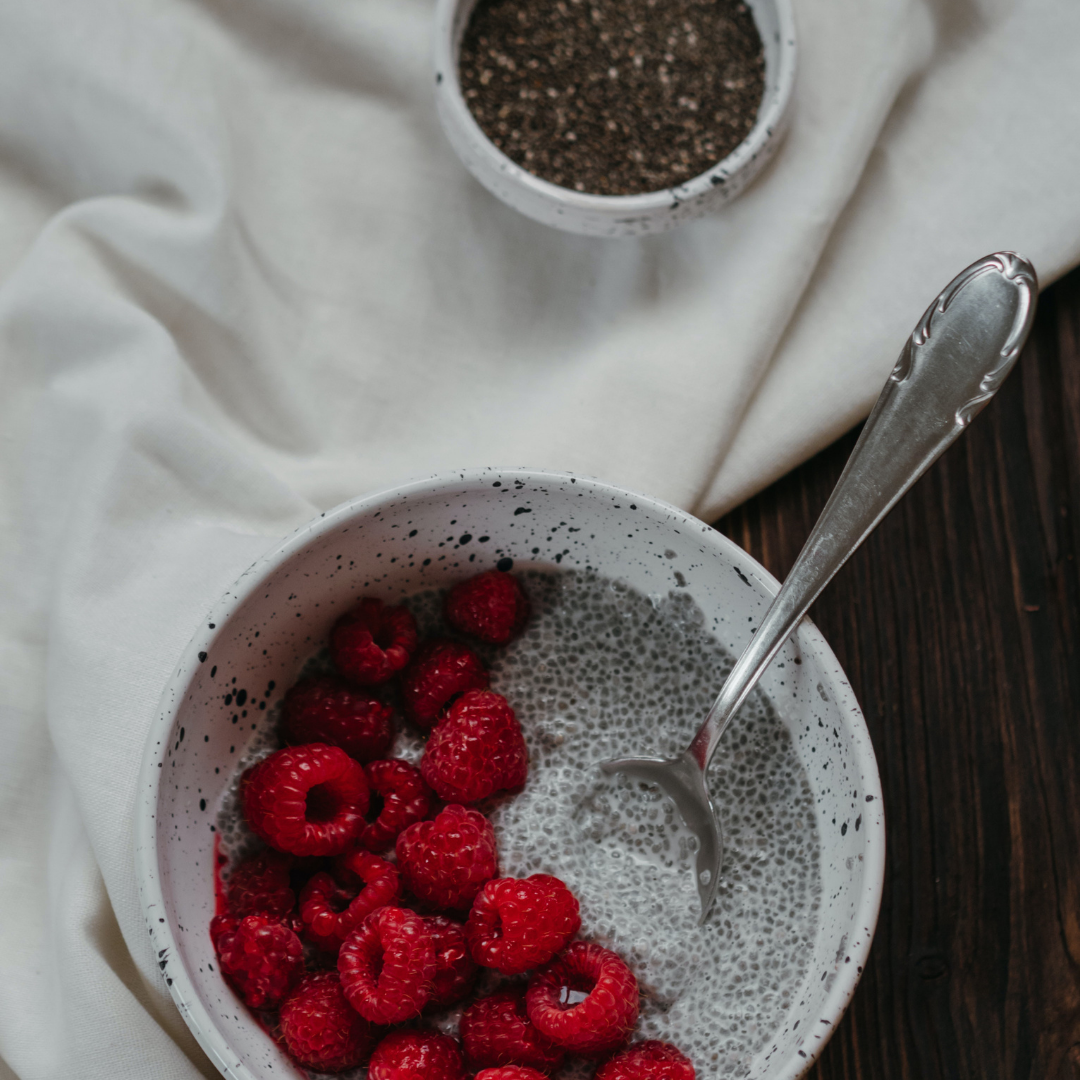 Protein Chia Pudding
Chia seeds are packed with omega-3 fatty acids, fibre and antioxidants. Combined with our shakes, this pudding is a perfectly balanced meal that will give you that extra boost of energy, every morning and needless to say we're obsessed! Make it the night before, and you've just bought yourself an extra 5-10 minutes of sleep - win, win.
Ingredients: 
Instructions:
In a medium bowl, stir everything to combine. Make sure all chia seeds are well mixed and do not clump together. Cover and refrigerate for at least 2 hours or overnight. Enjoy!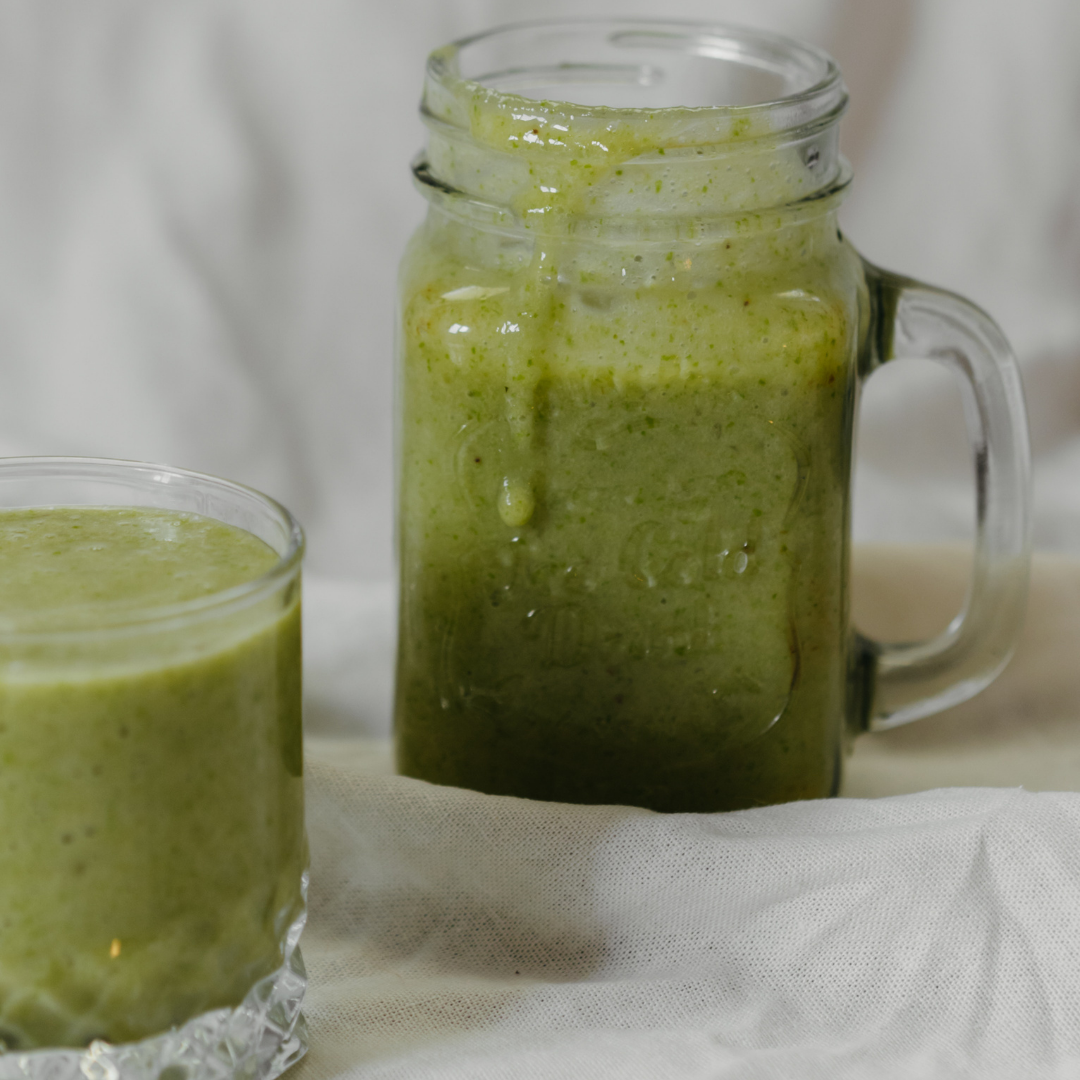 Flat Tummy Peanut Butter Protein Smoothie 
Having a hard time getting those daily recommended greens in? We've been there. Thankfully our favorite smoothie calls for the greens of your choice. You can even skip your salad at dinner! This smoothie is everything a smoothie should be - perfectly sweet, creamy and nutritious. A little green never hurt anybody! 
Ingredients: 
Instructions: 
Add all ingredients to a blender and blend until smooth. Top with your favorite healthy toppings if desired. Pour and enjoy! 
There you have it - no more boredom at the breakfast table with these 5 tasty, protein-packed meals. Click here to get your Flat Tummy Shakes (so you're all set to get cooking) now and let us know how you go!