IT'S SUPER BABE SUNDAY - TRY THIS!
Posted by Nicole from Flat Tummy Co on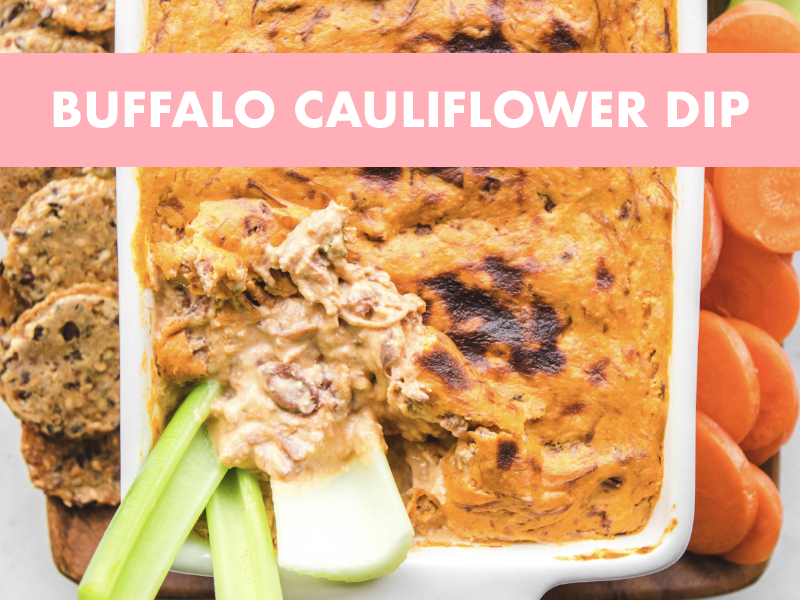 It's Super Bowl Sunday and you know what that means… Super BABE Sunday! Whether you're watching the game, just the commercials, or hanging out for the snacks - we all know today is pretty much a national cheat day. Our girls at HQ have been hooked on this Buffalo Cauliflower Dip (we told you cauliflower can literally be anything) and honestly, we can't get enough. Not only is it so freakin' good - it's a guilt-free way to indulge while staying on track. You gotta try it!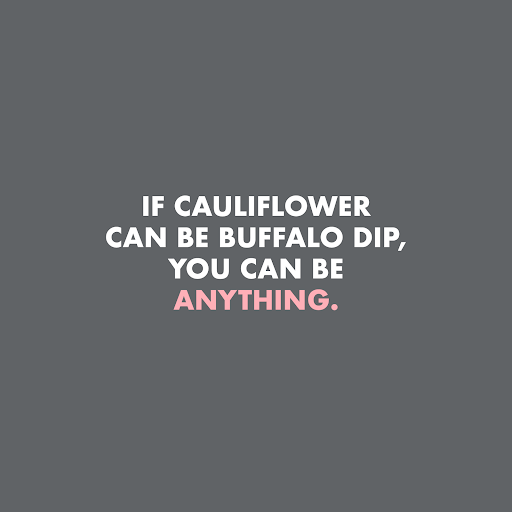 TOTAL TIME: 1 HOUR | PREP TIME: 15 MINS | COOK TIME: 45 MINS

INGREDIENTS:
1 small head of cauliflower, cut into small florets
1 tablespoon olive oil
salt and pepper
1 (8-ounce) block reduced-fat cream cheese, roughly cut into 1-inch cubes
2 cups shredded part-skim mozzarella cheese
1 cup hot sauce
1 cup plain Greek yogurt
1/2 cup thinly sliced green onions
Optional toppings: thinly sliced green onions, chopped celery, and/or a drizzle of hot sauce
DIRECTIONS:
Heat oven to 425°F and line a large baking sheet with aluminum foil.
Spread the cauliflower out on the baking sheet and drizzle with olive oil. Toss to combine until the cauliflower is evenly coated. Then spread the cauliflower out evenly. Season with salt and pepper. 
Bake for 20-25 minutes (or until the cauliflower is slightly charred around the edges). Remove from oven.
Transfer into to a large mixing bowl and add the cream cheese, mozzarella, hot sauce, Greek yogurt, and green onions. Stir until evenly combined.
Turn oven to 350°F. Spread the mixture out evenly in a 9 x 9 baking dish. 
Bake for 25-30 minutes, or until the cheeses are completely melted and the edges of the dip start to brown. Remove from the oven, and sprinkle on your desired toppings. Serve it warm, with your favorite dippers and freakin' dig in!
Honestly, you might as well whip up two of these while you're at it - cause everyone's gonna wanna get their hands on this dip! Just don't forget your Flat Tummy Tea before bed, to get that tummy back on track!

PS: Keep an eye on your inbox on Super Bowl Sunday. Let's just say, we'll be celebrating the game... Flat Tummy Style. You don't want to miss out!