Review on 2 Week Flat Tummy Tea
Posted by Nicole from Flat Tummy Co on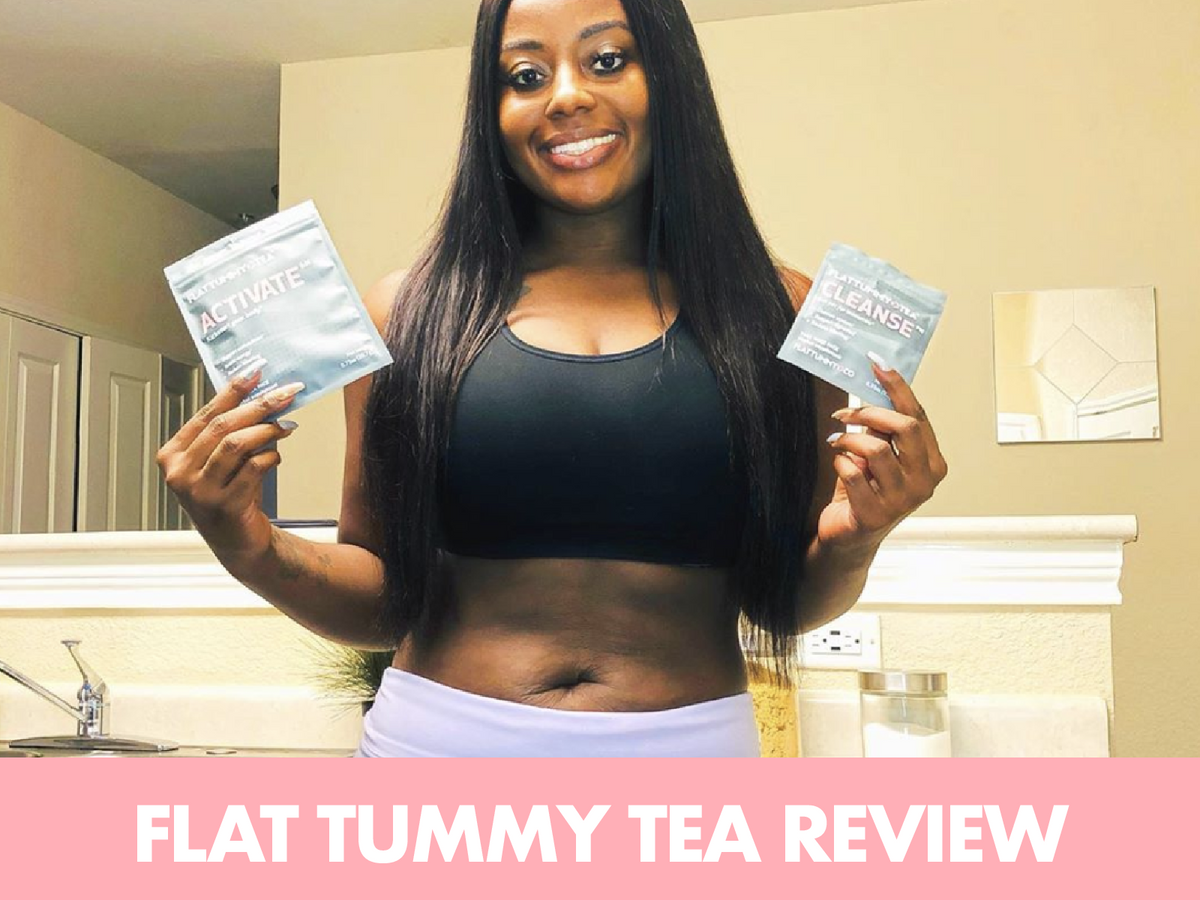 Meet Terriah. She was looking for a solution to beat the bloat, and saw amazing progress with our 2 week Flat Tummy Tea! With regular workouts and setting daily reminders - she's freaking killing it! Check out her review below.
TERRIAH'S REVIEW
Flat Tummy Tea for the win!!! I got started on Flat Tummy Tea because I needed something to assist me with my crazy bloating that I get from time to time, especially when Mother Nature makes her appearance. I tried the 2-week program just to see how it would work.
I already work out 4 to 5 days a week for at least 30 minutes to an hour and easily incorporated the tea into my daily regimen. When I prepped the Activate Tea, I added drops of fresh lemon and stevia to it. I chose not to add anything caloric because I have been doing intermittent fasting for about a year now. I could instantly feel a boost of energy to get me through my fasting window. I could not solely depend on the tea to handle my bloating issue, so I did make sure I ate healthy for the most part.
In the PM, when it was time for me to drink the Cleanse Tea, I added honey, stevia, and lemon.  The Cleanse tea assisted with the bloating issue even during the second week when I decreased to drinking it every third night.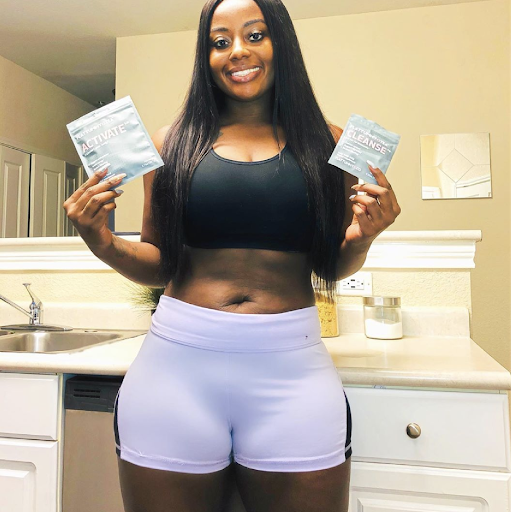 One tip that had me stay on top of my Flat Tummy Tea routine was to set a reminder on my phone, this was to notify me what day and time I was supposed to drink my tea. I love my progress. My clothing started fitting me better and noticed I was able to move some lbs during my two-week program. I look forward to trying more products in the future!
If you've been on the hunt for a way to cleanse and debloat - this is it! Grab your 2 or 4 week 2 step detox and you're one step closer to your tummy goals!