All About Menstrual Cycle Tea
Posted by Shelby from Flat Tummy Co on
Feeling a little lousy during that time of the month? Hormone shifts are a b*tch and can cause that dreaded heavy feeling in the tummy before, during and after your period. Flat Tummy Co Menstrual Cycle Tea is the perfect soothing treat to help you feel better when aunt flow comes to visit.* Check out all the deets below.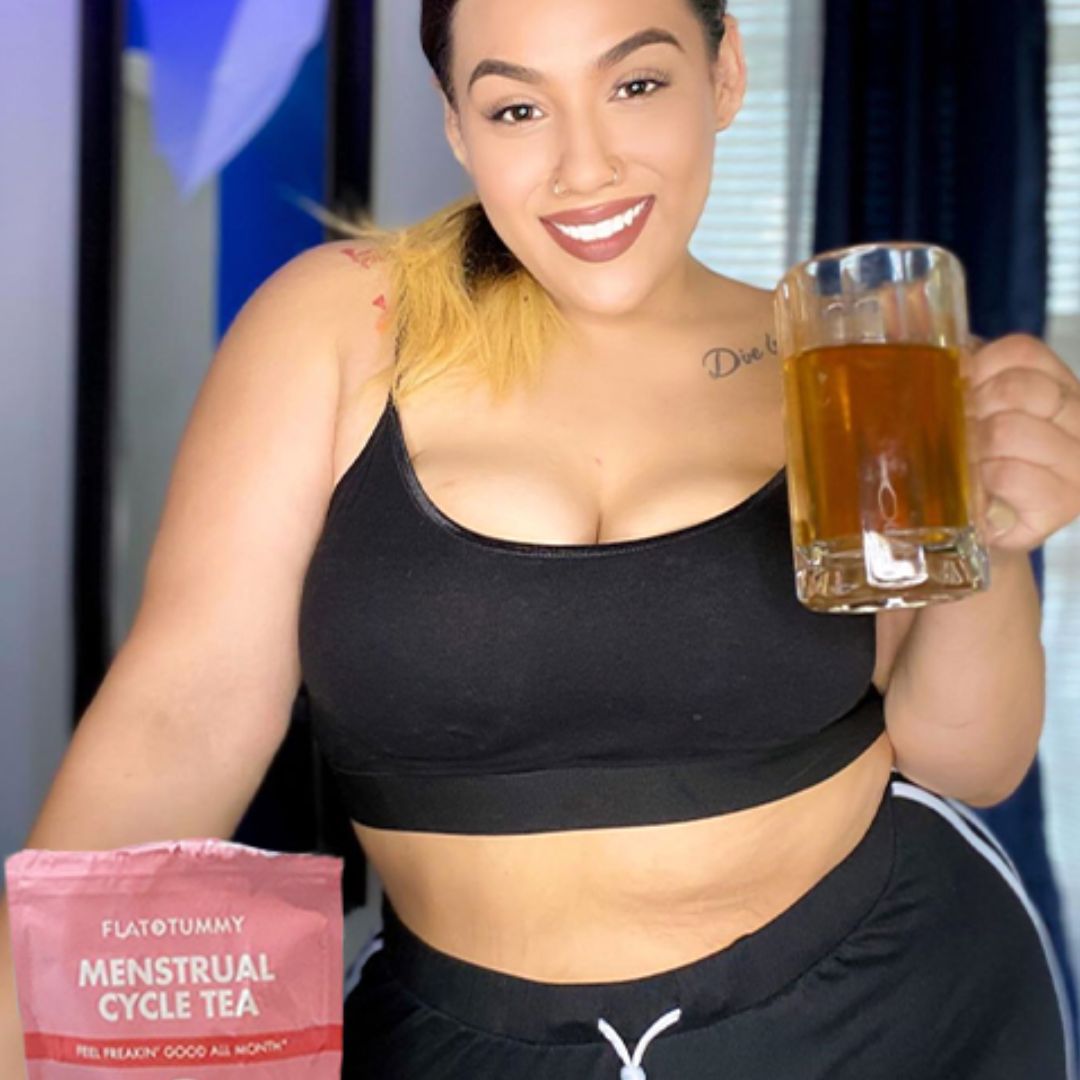 Our menstrual tea is packed with a 100% natural herbal blend, which works to help ease cramping, improve your digestion, and help support a positive mood* (who doesn't need a little mental pick-me-up too!) It's also super simple to use. When you're feeling the cramps coming on or you're feeling a little sluggish, infuse 1 tsp of our tasty and soothing tea blend for 5-7 mins to give yourself a boost. P.S. our Menstrual Cycle Tea has a super mild apple cinnamon flavor, we know you're going to love!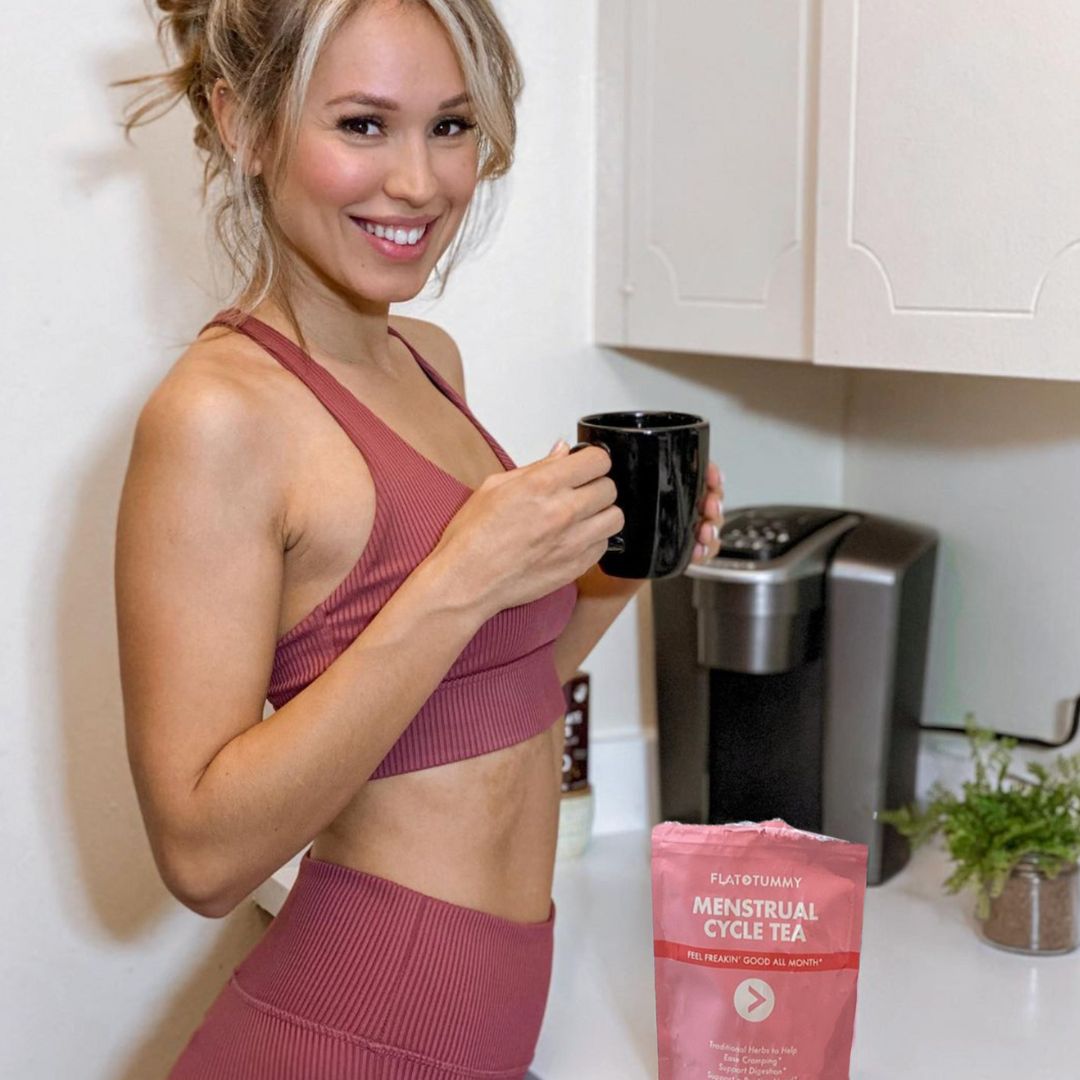 Versatility is our game, though our Menstrual Cycle Tea was designed to help with symptoms during that time of the month it can totally be used any day of the month, for a little added boost.*
BONUS, you can grab your Menstrual Cycle Tea for BOGO Free, so you can still be you when your period hits!
REVIEWS ON MENSTRUAL CYCLE TEA:
"I love the Menstrual Cycle Tea: I love the products I got it as a gift I suffer from PCOS and using the menstrual cycle tea, has helped regulate my period also, I don't suffer from pain as much as I did before - I am so grateful for this brand! Keep up the good work you helping many women like me" - ★★★★★ by Caron
"Best product ever! All natural with great results! Might I add that it helped me a lot with bloating and my menstrual cycle! I never knew that time of the month could be bearable. As a work from home mom and wife, I sit a lot throughout the day and was looking for something that would keep off the belly fat. This was the answer to my prayers. Recommended by one of my best friends, I decided to try it. I did it all without going to the gym for 2weeks. Imagine what great results I could accomplish if I was. Ty flat tummy tea!!!🎉🎉🎉🎉👏🏼👏🏼👏🏼👏🏼" - ★★★★★ by Tammy
"Oh Baby! After having a baby in 2020, this was the only thing that made my body feel like mine again! I especially love the menstrual tea and the weekend cleanse….both have been my saving grace! Now I can't live without them!" - ★★★★★ by Jessica