3 Apps to WOW at a Summer BBQ
Posted by Nicole from Flat Tummy Co on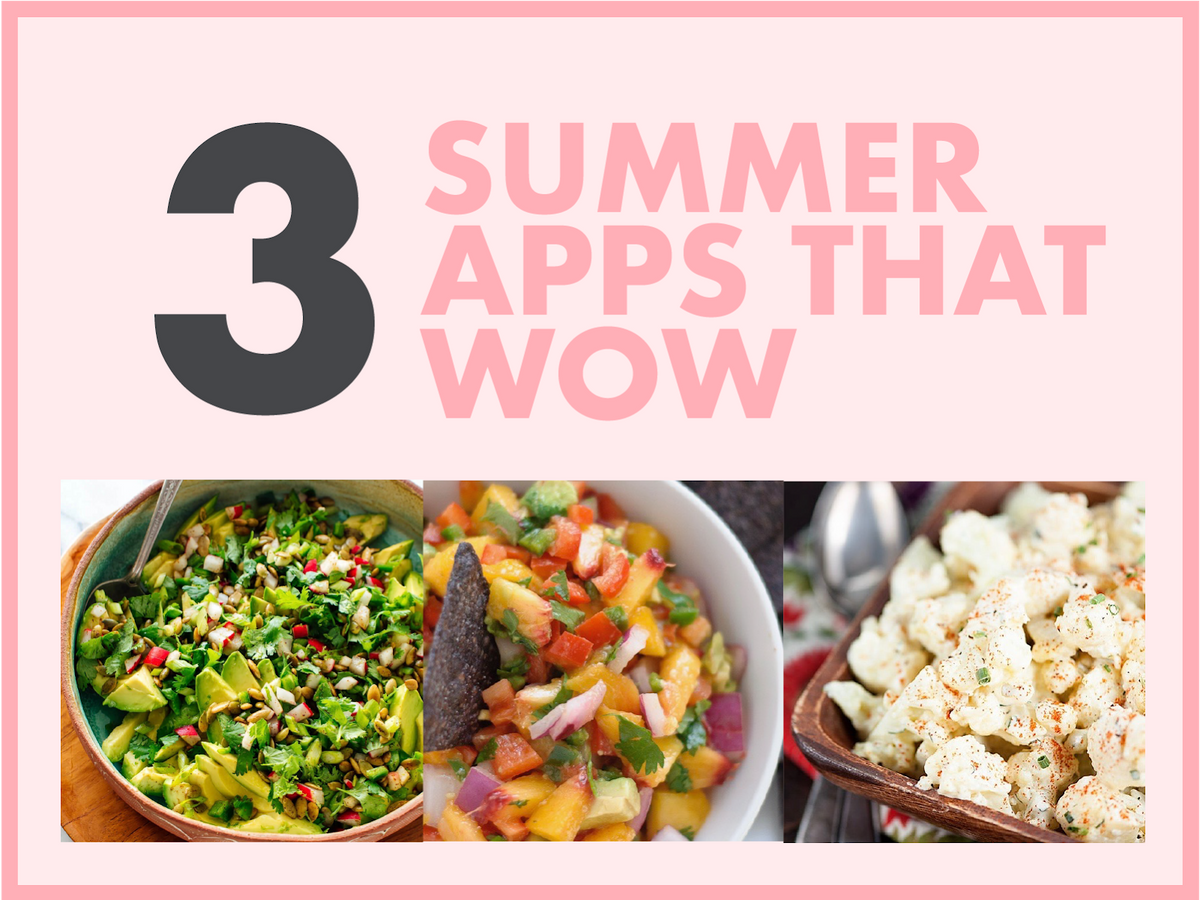 It's BBQ season, and let's face it, we'd rather be soaking up the sun on a patio (or driving around in a brand new JEEP WRANGLER*), than sweating it out in the kitchen. No worries though, we've got your back and rounded up our top BBQ recipes from our girls at HQ - little sweat required!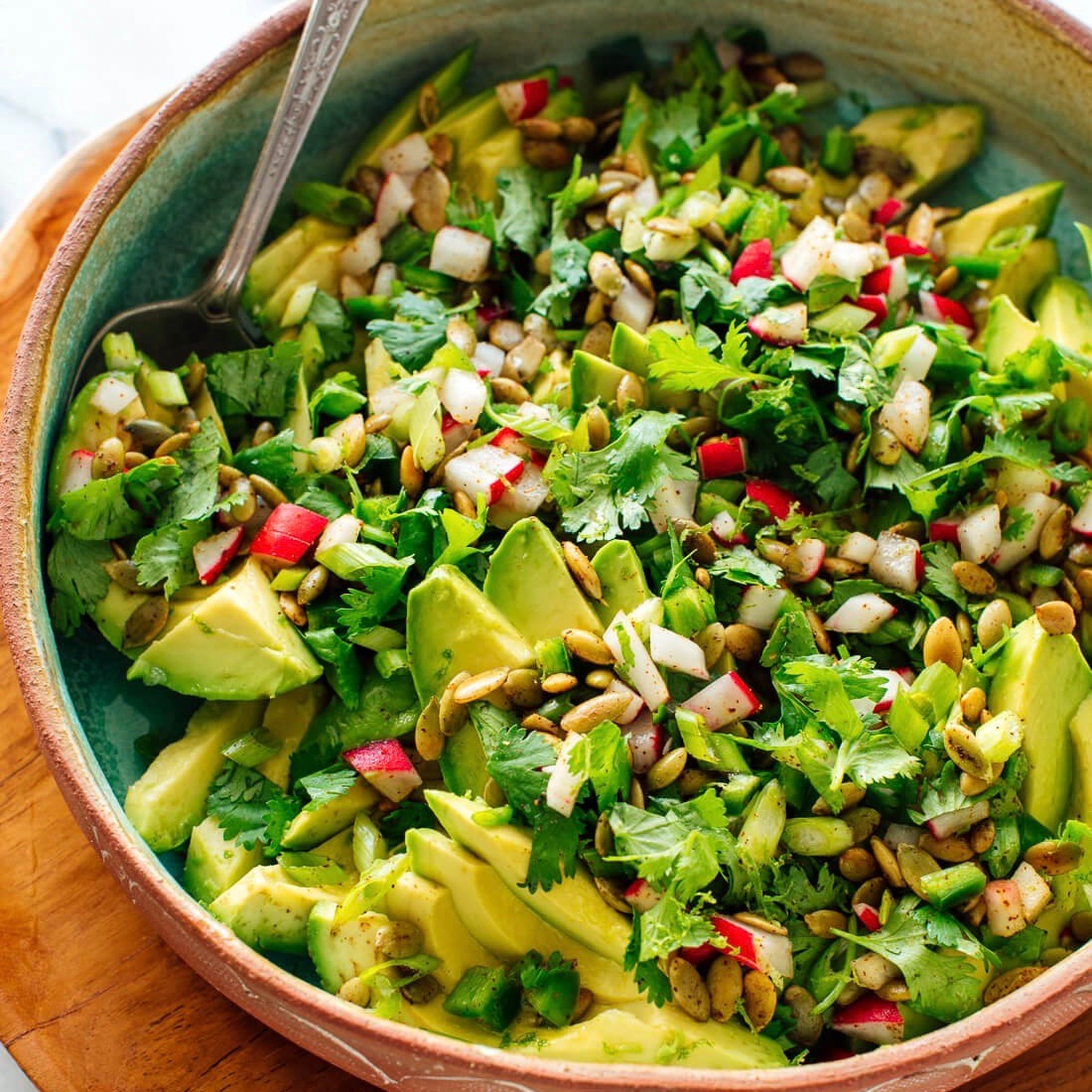 Fresh Avo Salad 
INGREDIENTS
4 tomatoes
1 cucumber
3 avocados
1/2 red onion
1/3 cup cilantro
3 tablespoons extra virgin olive oil
1 lemon (squeezed)
Salt & Pepper (to taste)
* Optional - garnish with your fav cheese or seeds!

DIRECTIONS
Chop tomatoes, cucumbers, avocados, red onion, and cilantro
Add your chopped ingredients to a large salad bowl
Drizzle the lemon juice, olive oil, and salt and pepper
Toss all your ingredients together, garnish with your fav cheese or herbs, and enjoy!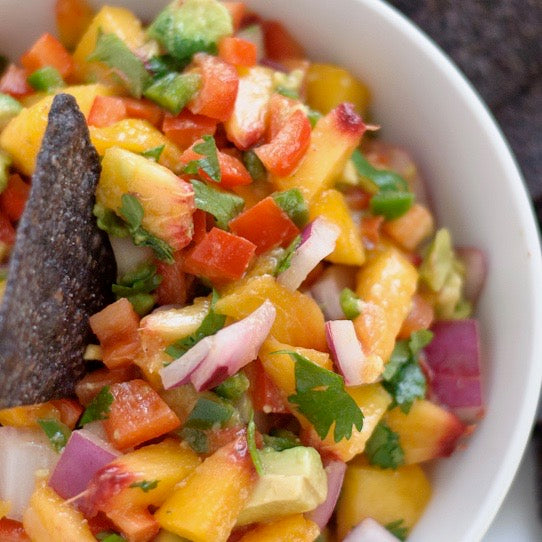 Mango Peach Salsa


INGREDIENTS
2-3 large peaches
1-2 ripe mangos
1 medium red bell pepper
1/2 cup of red onion
1/4 cup of cilantro leaves
1 jalapeño (seed and mince finely)
1 large lime, juiced
Salt and pepper to taste

DIRECTIONS
Chop all ingredients
Add all ingredients into a large bowl, and mix well. Serve with your fav chips!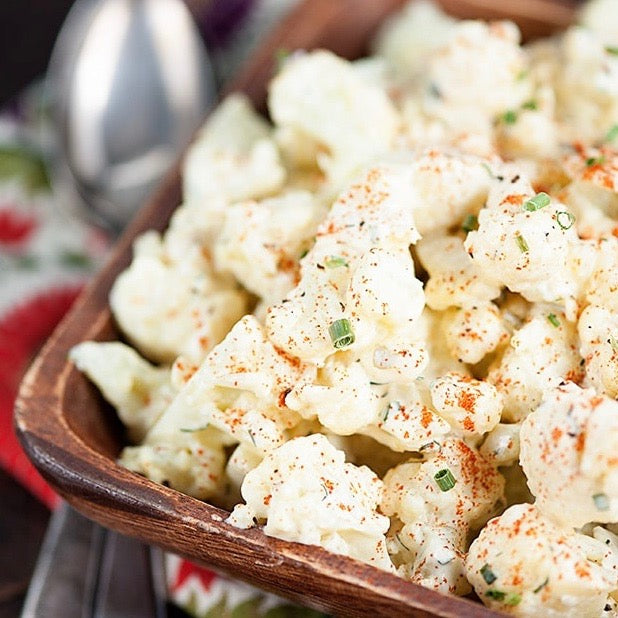 Low Carb / Keto Friendly Cauliflower Salad


INGREDIENTS
1 large cauliflower
2 hard boiled eggs
1/3 cup of mayonnaise
1 tablespoon of mustard (you can use dijon, classic or spicy!)
1 tablespoon of dill relish (if you don't have dill relish, you can use any relish you have kicking around)
1/4 cup finely diced red onion
2 teaspoons fresh dill (chopped)
1 tablespoon chopped chives
1 tablespoon vinegar
1 teaspoon paprika
Salt and pepper to taste

DIRECTIONS
1. Cut the cauliflower into bite sized pieces, rinse and drain
2. Add water to a pan, bring to a boil over medium heat, add the cauliflower to the pan, and cover to steam.
3. Let steam for up to 5 minutes (or desired texture), then add the cauliflower to a large bowl (*try not to overcook the cauliflower or you'll end up with a mushy salad!)
4. Chop the hard boiled eggs, add to the cauliflower mixture
5. Combine the mayo, mustard, relish, diced onions, fresh dill, chopped chives, vinegar, salt, and pepper in a small bowl to make the dressing
6. Fold the dressing into the cauliflower and egg mix, make sure to cover each piece!!
7. Sprinkle the paprika all over, and refrigerate for 1 hour before serving!

Annnnd that's a wrap, babe! Super simple, tasty recipes to get you through the summertime BBQ season. Don't forget to throw your Metabolism Support Iced Tea in your infuser for a cool drink on those hot days!
*No purchase necessary. NY & FL residents are not eligible to enter sweepstakes. ​Sweepstakes is not sponsored, endorsed or administered by Jeep.For full official rules, go to flattummyco.com/winajeep