No Bake Summer Desserts
Posted by Nicole from Flat Tummy Co on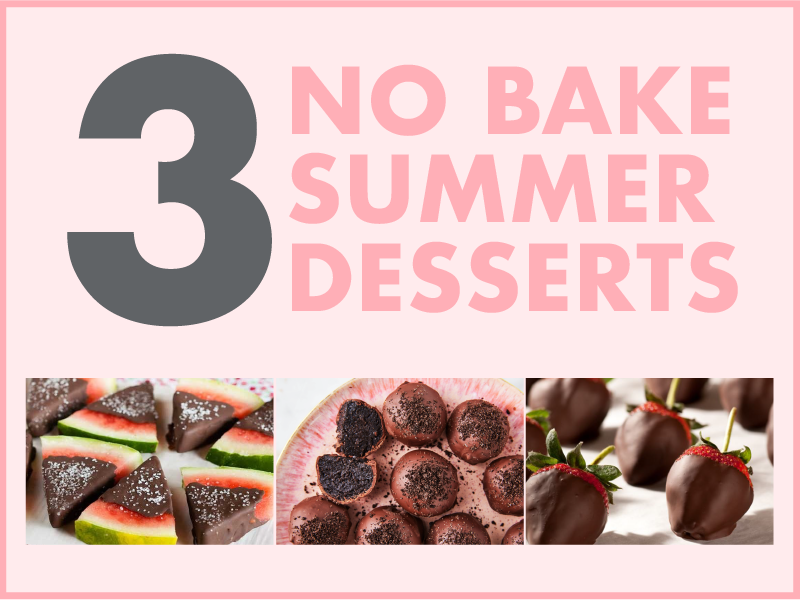 It's freakin summertime and lets be real - there's nothing worse than heading off to another BBQ with no idea what to bring. While we're all for grabbing something quick on the way - sometimes homemade is the way to go. Luckily, we get it and we've got your back. There's no need to go empty handed anymore, we've got 3 totally yum, no bake desserts that are no doubt gonna be crowd pleasers.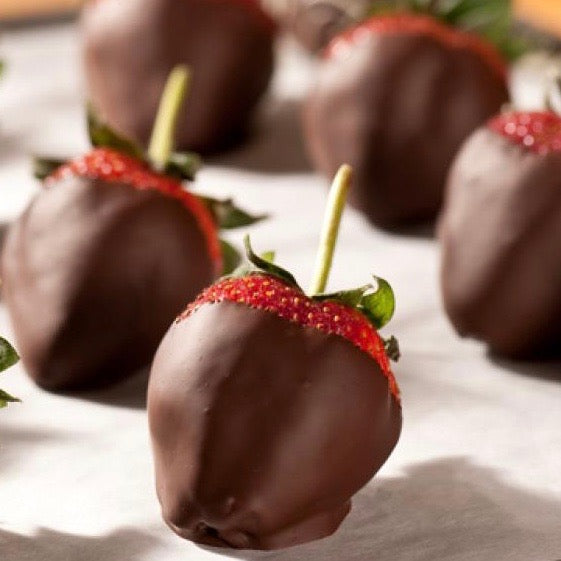 Boozy Chocolate-Covered Strawberries

INGREDIENTS
3 cups - whole strawberries
1 ½ cups - vodka
1 ½ cups - semisweet chocolate chips
2 tsp - coconut oil
DIRECTIONS
Place strawberries in a bowl, and pour enough vodka over them to cover completely. Let stand and refrigerate for at least 1 hour.
Drain and pat dry strawberries (but keep the vodka for future use).
Combine chocolate chips and coconut oil then microwave in 30-second bursts, stirring in between, until chocolate is completely melted.
Dip the strawberries in chocolate and place on prepared baking sheet.
Refrigerate until chocolate is set (approx. 30 minutes)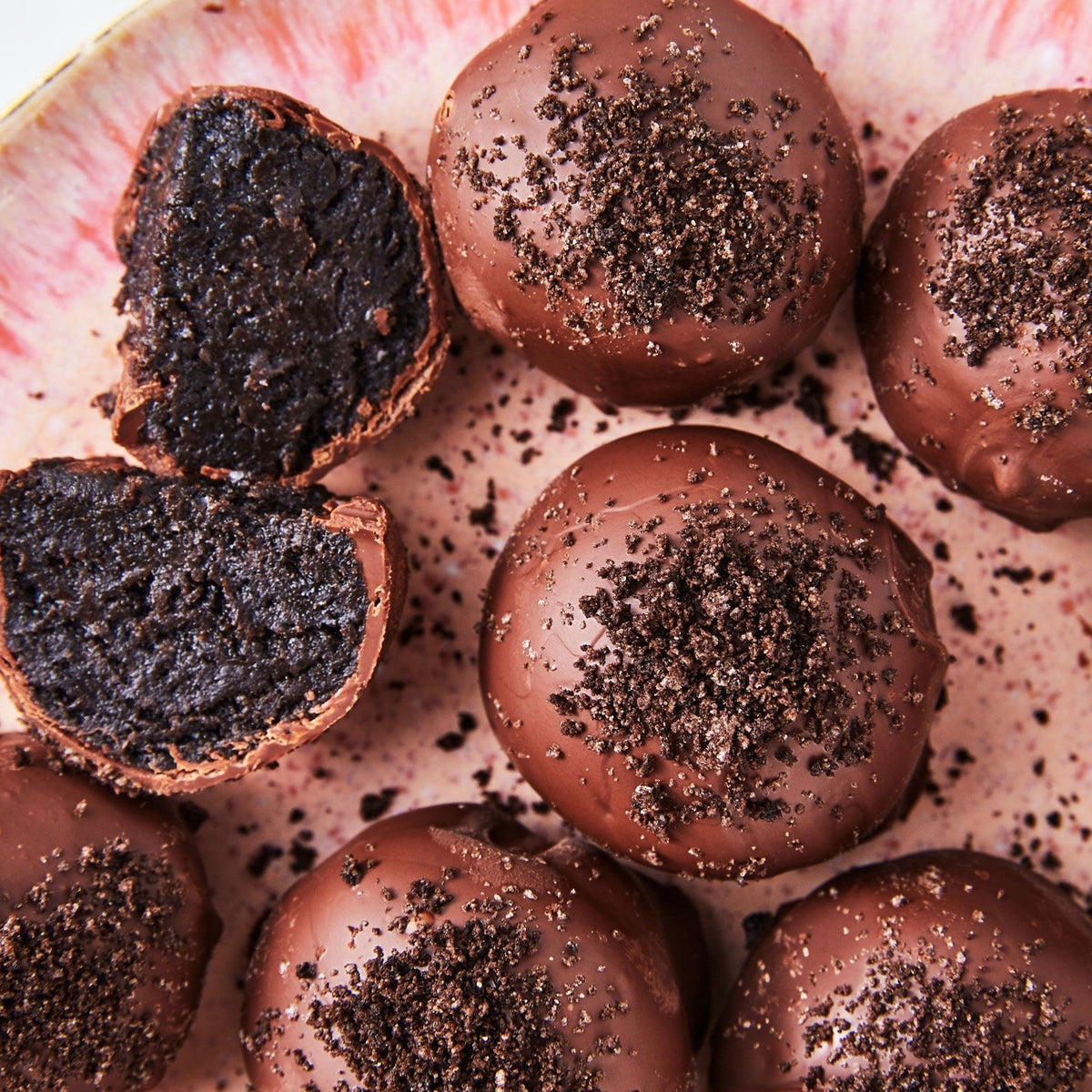 Oreo Cookie Balls

INGREDIENTS
1 package - Oreos
1 (8oz) package - cream cheese, softened
Pinch kosher salt
1 (12oz) package - chocolate chips, melted

DIRECTIONS
Crush cookies into fine crumbs
Add all but 2 tbsp crushed cookies to a bowl. Add cream cheese and salt and stir until evenly combined
Line a baking sheet with parchment paper and form mixture into small balls
Freeze until slightly hardened (approx 30 min)
Dip frozen oreo balls in melted chocolate until coated and return to baking sheet. Sprinkle with cookie crumbs & freeze until chocolate hardens (approx 15 minutes).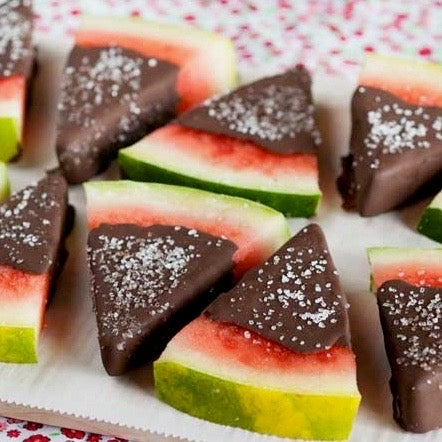 Chocolate Covered Watermelon

INGREDIENTS
1 - small seedless watermelon
1 (12oz) package - chocolate chips, melted
Flaky sea salt
DIRECTIONS
Cut watermelon into 1" wedges
Spread out watermelon pieces on prepared nonstick baking sheet and freeze (min 1 hour, optional freeze overnight)
Melt chocolate in 30-second bursts, stirring in between, until completely melted
Remove watermelon from freezer and dip each wedge into the melted chocolate. Sprinkle with sea salt and return to baking sheet. Serve immediately or freeze.
Buuuut, if you feel like you're heading off to BBQ's and parties every weekend and indulging in ALL the snacks, pack a few Lollipops in your bag as backup!