Flat Tummy App: A Strong Launch for the Newest Women's Fitness App
Posted by Nicole from Flat Tummy Co on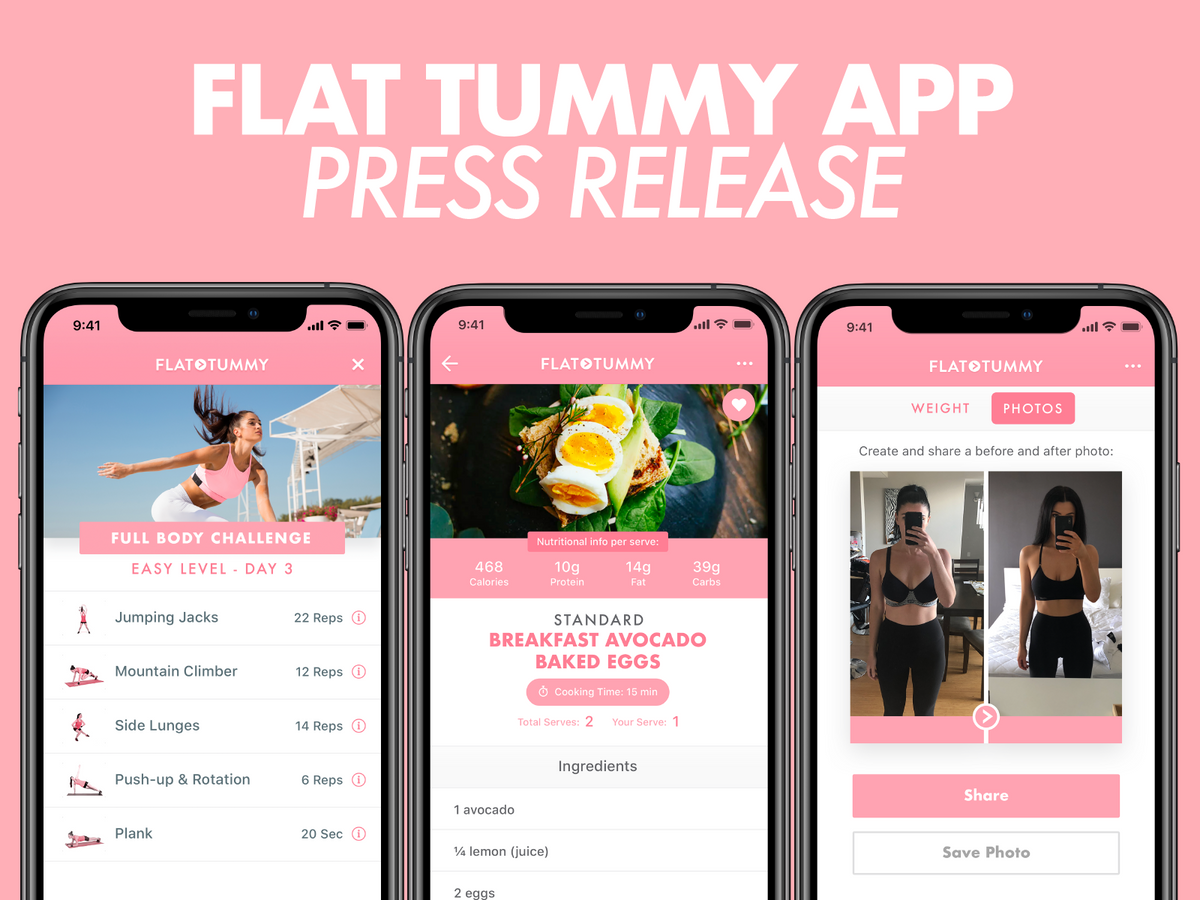 Westbooke, ME - November 2019 - This week Flat Tummy Co - a social media leader in the health & wellness space - announced the release of their new fitness and nutrition app. The Flat Tummy App - is designed for women looking for a simple & effective way to start and maintain a healthy lifestyle. 
In the first 48 hours, the just launched app had been well received by their 2.5m strong fan base and by women worldwide
"The last few days have been incredibly rewarding and exciting. We had a feeling that we were on to something great, but to see the insane amount of downloads happening, the reviews starting to roll in, and all the positive engagement we've seen on social media - it just confirms that we have embarked on something that's really special." Miss Barron, Brand Manager - Flat Tummy Lifestyle.
Quick Stats:
Within the first 12 hours of the soft launch, the Flat Tummy App was sitting in the 147th spot of the US app store - Within 24 hours it jumped to #51. 
In the first week, The Flat Tummy App continued to climb the app store ranks and reached #19 - also hitting the top 100 within the health & fitness category in 15 countries, top 10 in two countries, and top 1 in one country.
So far with an average of almost 9 downloads occurring every minute, fans weren't the only ones to take an interest in the new player disrupting the crowded fitness space - other top apps have already taken notice.
Downloads aside, the response to the app has been extremely positive. It may have something to do with the brand's "something for everyone" approach to fitness and meal plans - this is evident by the current 4.8 star rating on the app store and the 143% growth the new app's instagram account has seen since launch.
"Love this app!! - I just love the different options!!! Really great to follow along!! Also super happy about the fact that it's all accessible to me on my phone!! Love it!!" - Jazmarie123
"So easy to use! - I love how convenient this app is to use! I can workout anytime, anywhere, and there are so many different types of workouts offered. There is something for everyone! I highly recommend!" - theconcreteblonde
"Very impressed! Awesome app! - I have enjoyed exploring the app and being able to customize my experience to my fitness goals. I absolutely love that they have beginner, intermediate, and advanced levels of all workouts so you can really assess where you are and challenge yourself. Well done Flat Tummy." - Phatfffat
With such a strong start it's safe to say the sky's the limit for the Flat Tummy App.