3 Steps to Overcoming Your Fitness Plateau
Posted by Nicole from Flat Tummy Co on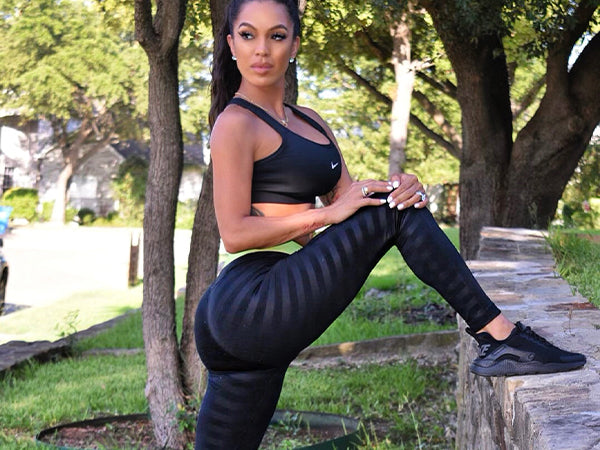 Listen up ladies! It doesn't matter if your ultimate fitness goal is to move LBS or gain muscle - we ALL hit plateaus. You know, the one where you feel like you've made a ton of progress to date, and all the sudden progress stalls. We get it, we've suffered from it, and it's frustrating.

With that said, we put together the top THREE STEPS to overcoming the brick wall- because if you can't get over it, we're going to smash right through it.
STEP #1: USE ACV GUMMIES
You're trying to move those extra few LBS, but you feel like you haven't made much progress… Time to try ACV Gummies. You get the age-old benefits of Apple Cider Vinegar without the cringe taste. They're designed to help support weight management goals, promote gut health, and help reduce appetite!* In addition to 2 Gummies a day, stop repeating exercises you've outgrown and level up the intensity.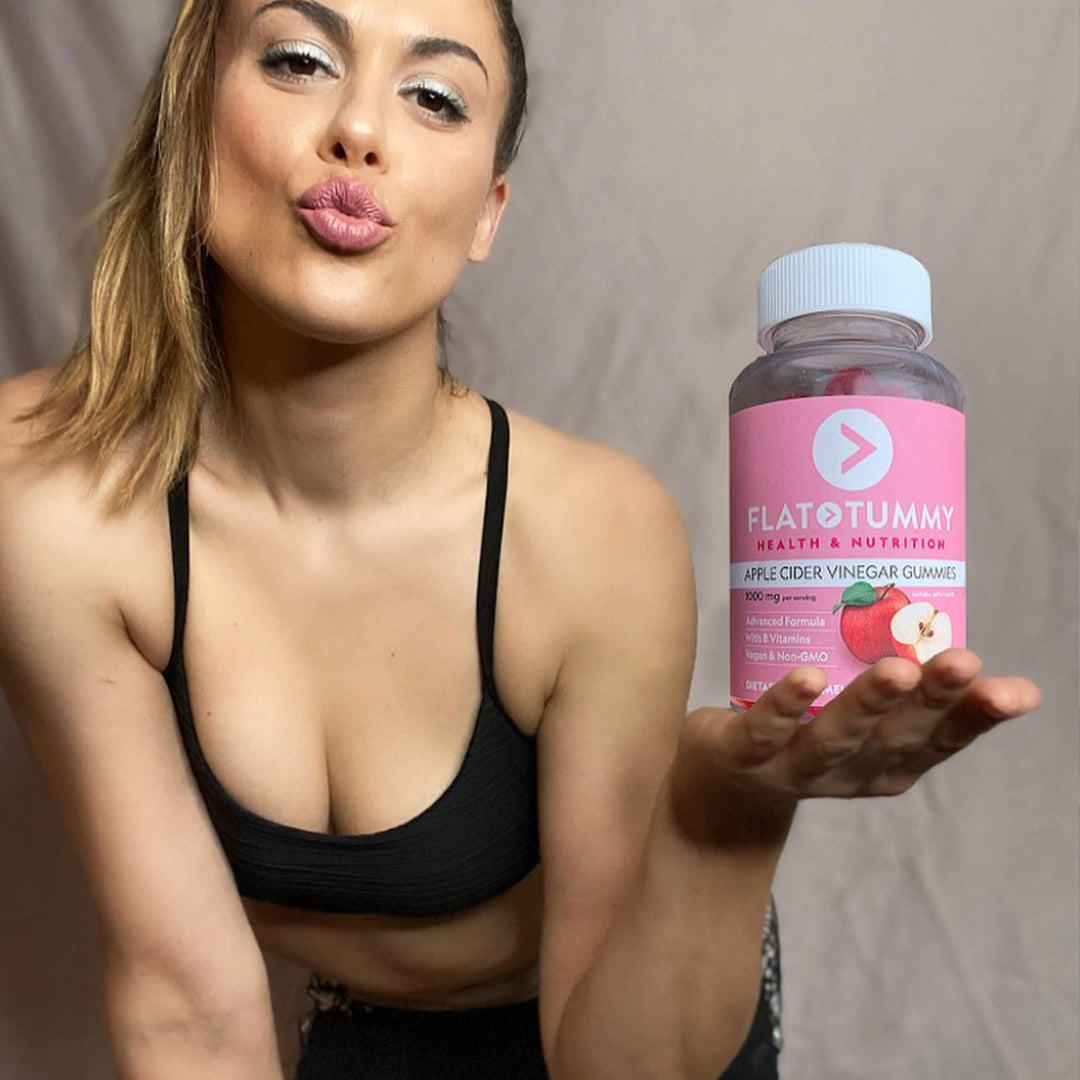 STEP #2: JOIN A COMMUNITY
When you first start working out, it's easy to be motivated. You're seeing the results quickly, you're reaping the benefits of those endorphins, and it's a whole new mentality. After a few weeks, it can get daunting- getting out of bed might be harder, that soreness is kicking in, you're more tired because your body isn't used to it… Again, time to give up, right? NO WAY. For this exact reason, we created our Babe Nation Forum in Flat Tummy App. It's free for all users, and it's jam packed with heaps of women who are on similar journeys to offer tips, tricks, and advice to keep you on track. If you haven't yet, be sure to drop our girls a line!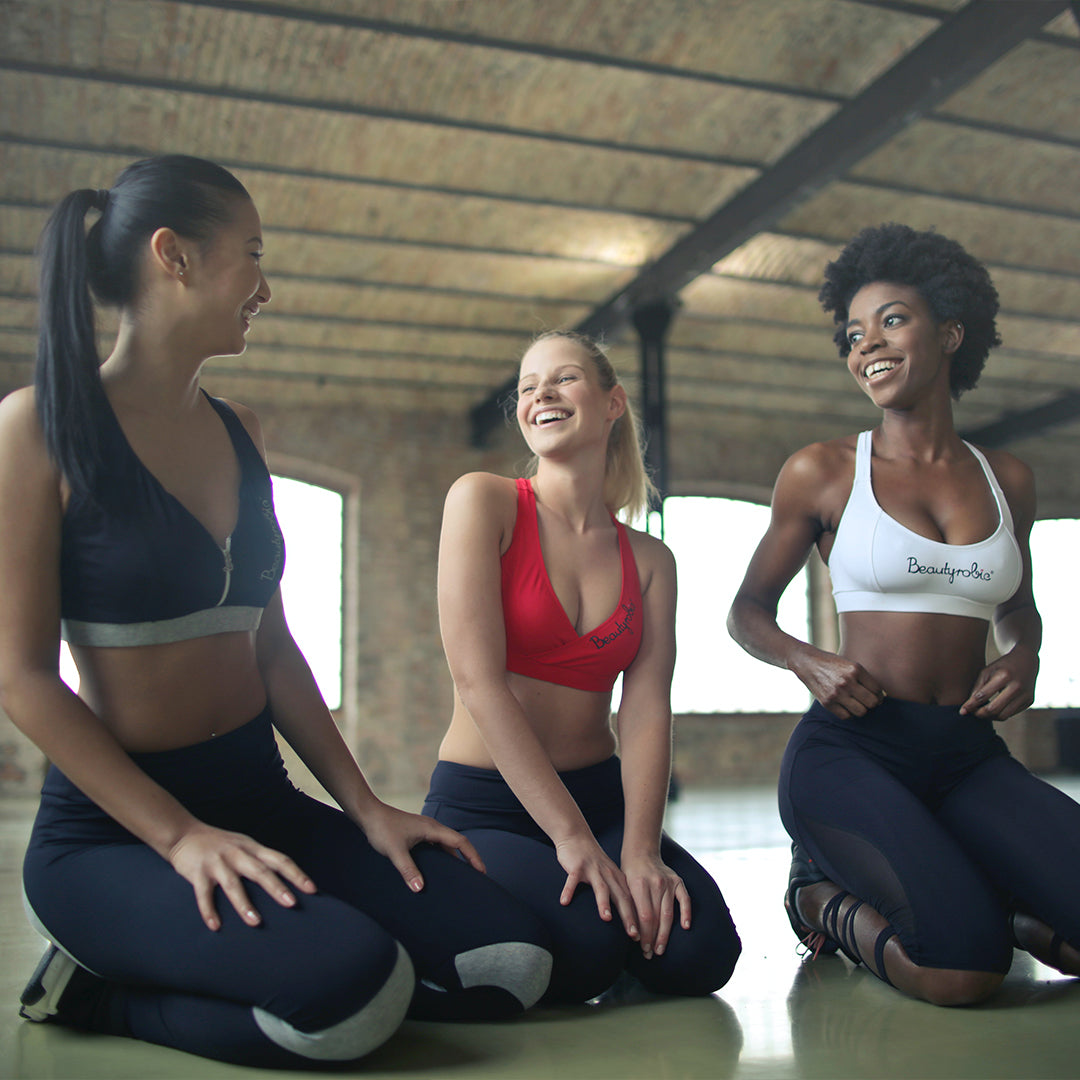 STEP #3: USE PROTEIN
Protein isn't just for gym-rats and body builders, it's for everyone trying to gain muscle and tone up. Muscle requires the right amount of nutrients to grow. We recommend adding our Flat Tummy Protein Shakes to your daily routine for an added boost. They're 21g of plant based protein, with no dairy, soy or added sugar. They're vegan, and designed to help support lean muscle mass growth and muscle recovery, body metabolism (the process of converting food into energy), and satiety, which helps control food intake and cravings when paired with exercise.*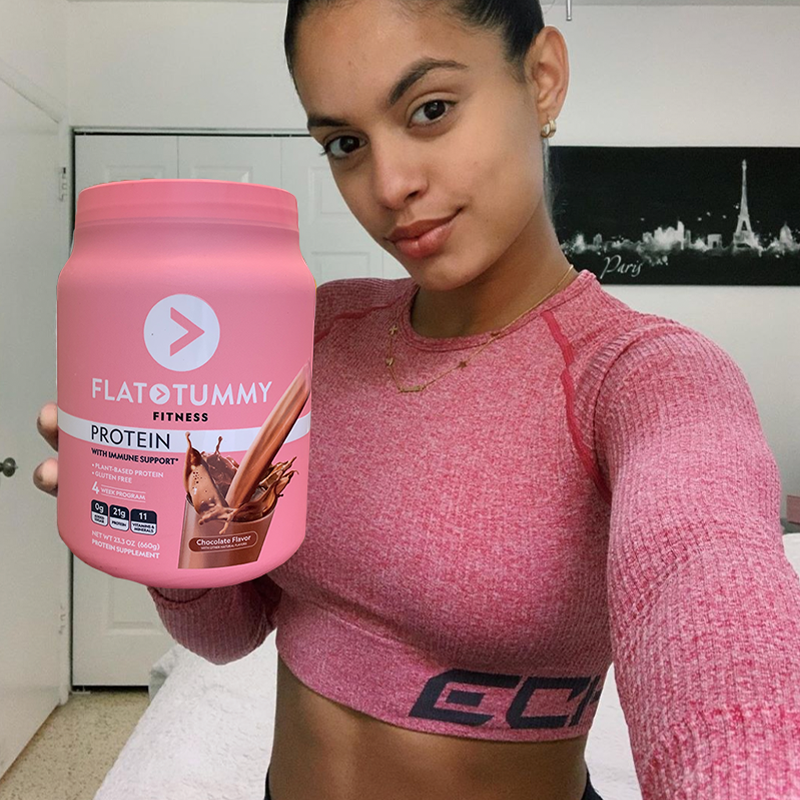 There you have it, girl- 3 ways to overcome your fitness plateau with us. Let us know how you make out in our Community Forum!