4 HEALTHY HALLOWEEN TREATS
Posted by Shelby from Flat Tummy Co on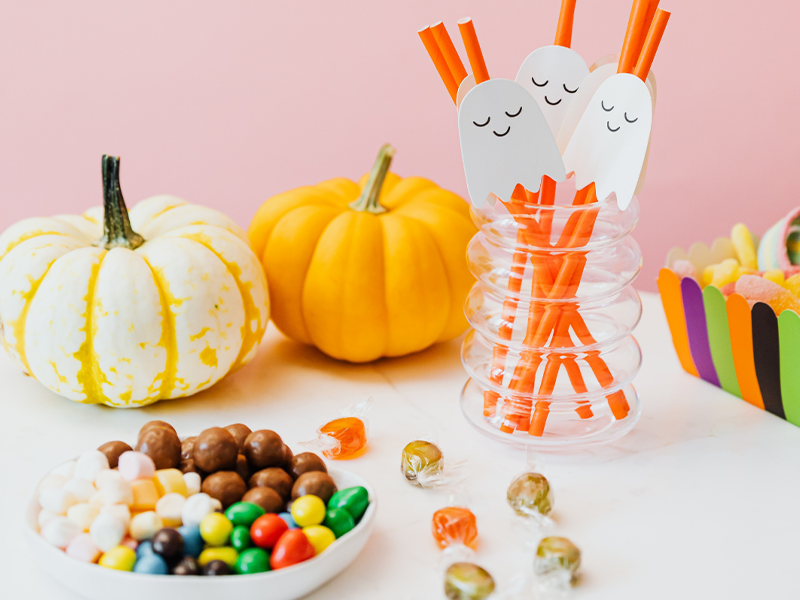 It's nearly spooky season and you know what that means - costume parties, scary movies and yep, tons and tons of candy! We know how hard it can be to avoid over indulging, sooo we put together our favorite healthy Halloween recipes. Perfect for helping you crush your goals, while keeping those taste buds happy. Read on for our top 4 scrumptious and healthy Halloween-inspired treats.
Treat #1: Protein Spiders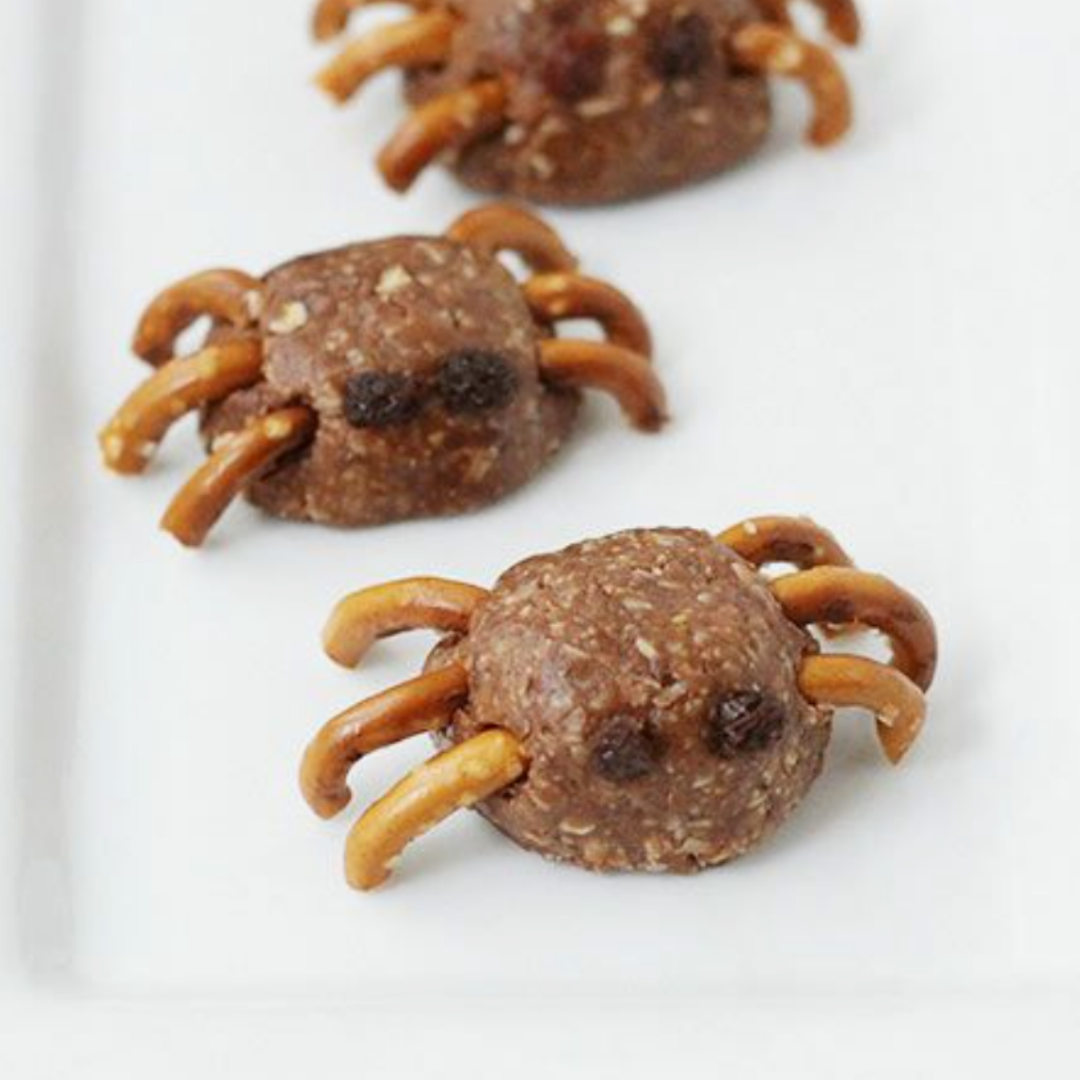 Packed with protein, these snackable spiders are not only adorable, but are also the perfect treat to keep you feeling satiated until your next meal. They're pretty delish too - you know we're all about that flavor!
Ingredients:
1 cup peanut butter

¼ cup honey or maple syrup

1 teaspoon vanilla extract

1 cup rolled oats, ground slightly in a blender or food processor

½ cup shredded unsweetened coconut

2 tablespoons cocoa powder

Mini pretzels

Raisins
Instructions:
Place the peanut butter, honey, and vanilla in a heat-proof container and warm for 30 seconds in the microwave. Add to a medium bowl with the oats, Flat Tummy Shakes, coconut, and cocoa powder. Stir thoroughly to combine. Form mixture into tablespoon-size balls. Break mini pretzels and press in for legs. Cut a raisin in half and position, with the cut sticky side down, in place for eyes. Enjoy!


Treat #2: Strawberry Ghosts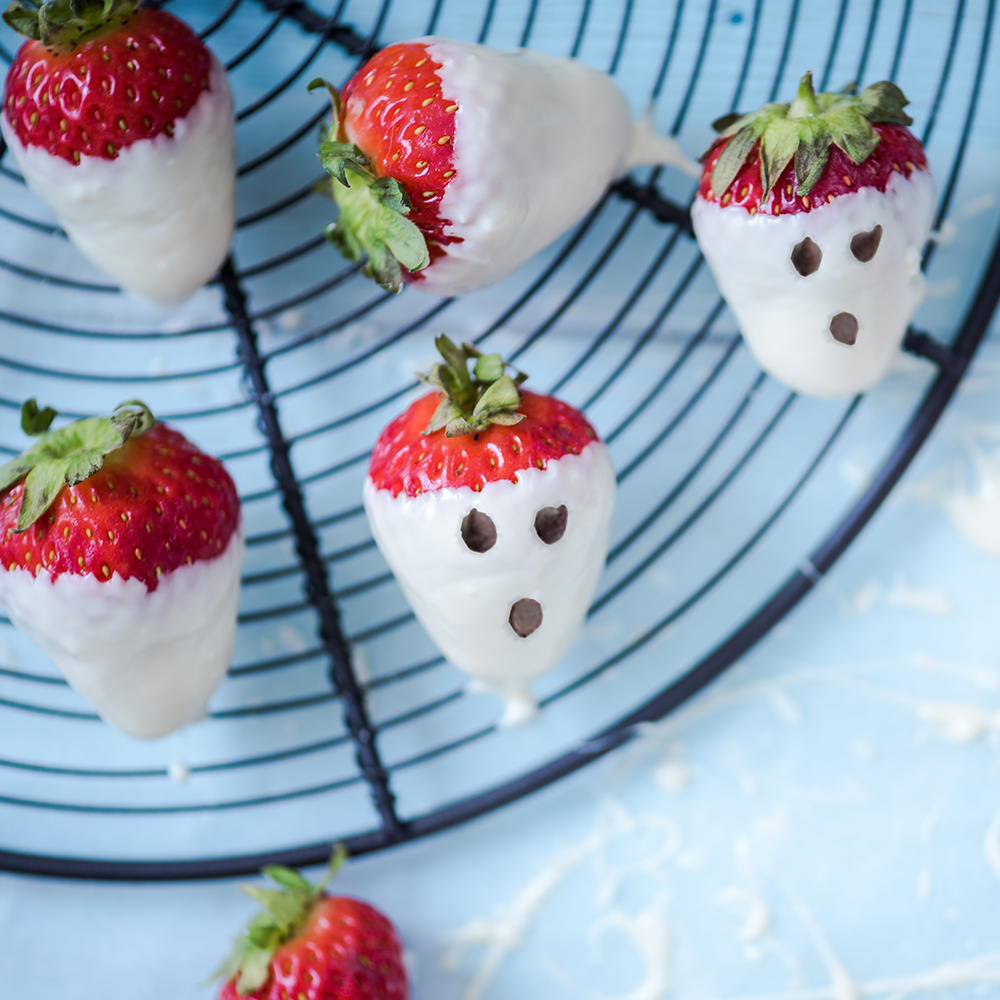 These strawberry ghosts are the cutest spooky treat and with only three ingredients they're a cinch to make. They're light, high in protein and ADORABLE. Simple doesn't have to be boring or lacking in flavor. These little ghosts are perfect for a Halloween party, a post-gym snack and everything in between. 
Ingredients:
1 quart strawberries, washed, stems off

1 cup vanilla greek yogurt

Mini chocolate chips
Instructions:
Line a pie plate or small baking dish with parchment paper. Stir the yogurt and, holding the cut end of each strawberry, dip into yogurt, turning to coat evenly. Carefully place onto the prepared sheet, cut side down, and repeat with the rest of the berries. Freeze for one hour. 
Repeat to add a second layer of yogurt and place two mini chocolate chips for the eyes. Freeze for 1 additional hour and serve. Enjoy!
Treat #3: Flat Tummy Lollipops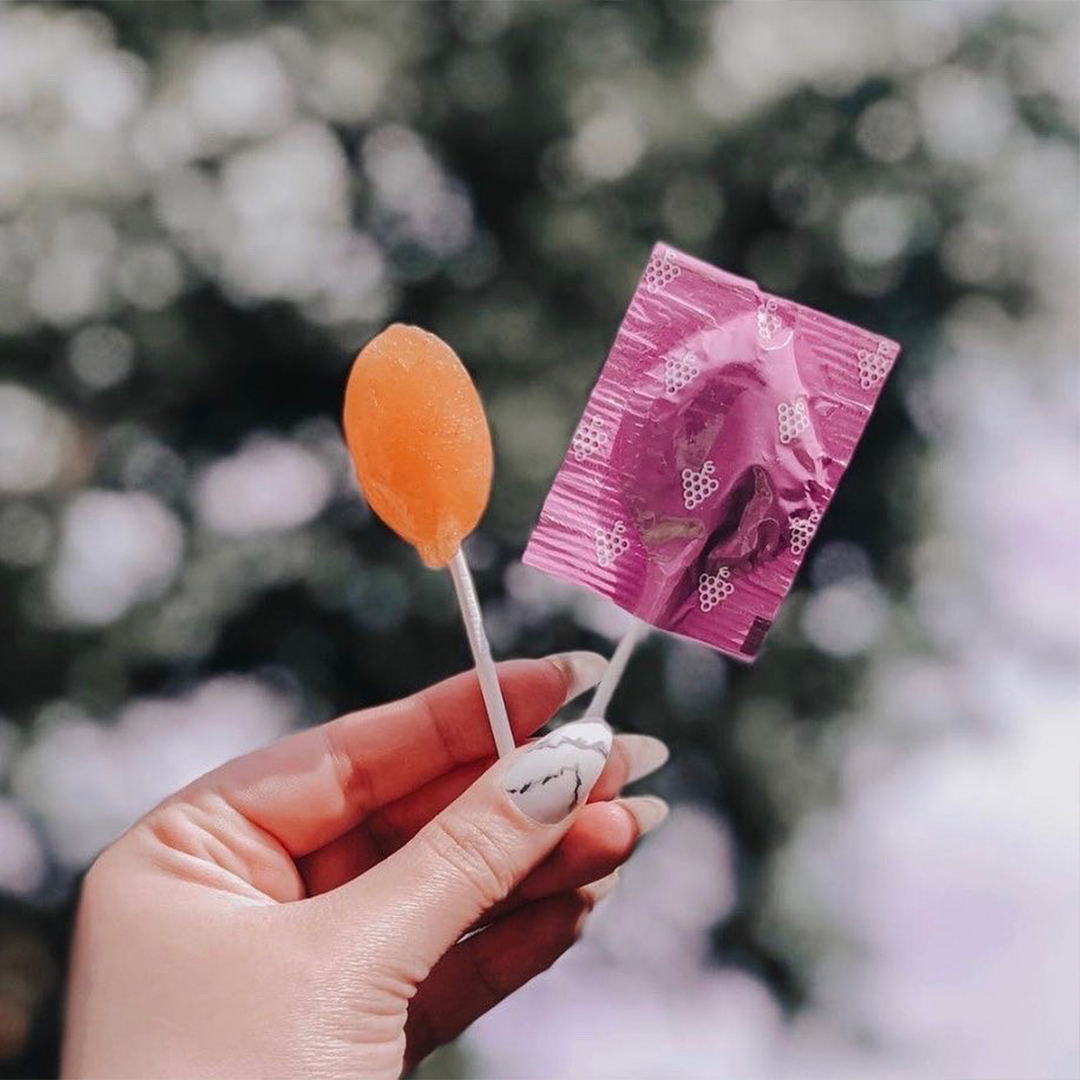 Surrounded by treats means you're surrounded by cravings and temptations. But we've got you! Our Appetite Suppressant Lollipops are designed to control hunger between meals and are just what you need to stay on track reaching your fitness goals during spooky season.* With four yummy flavors to choose from, it's kind of a no-brainer!
Treat #4: Frankenstein Muffins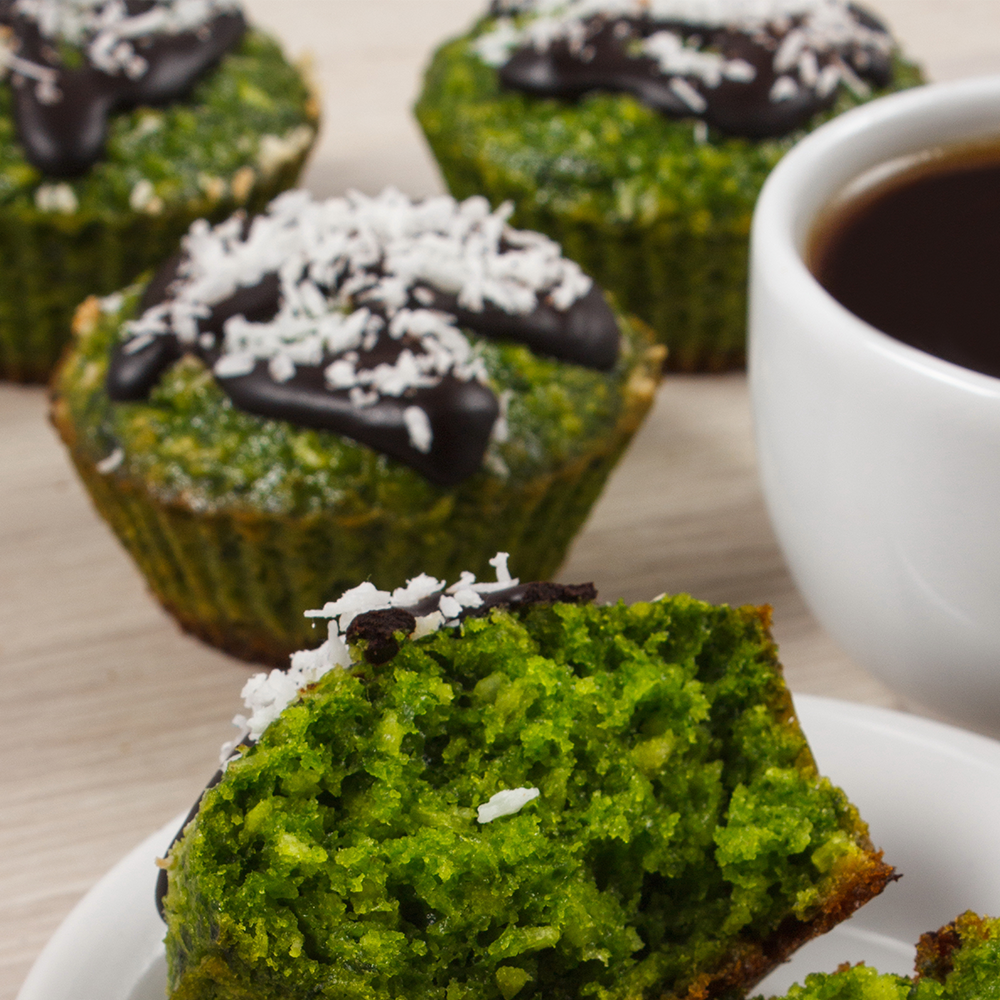 These Frankenstein muffins are probably our favorite healthy Halloween treat. They're perfectly balanced with protein, carbs and healthy fats - keeping you feeling on your A-game. We LOVE having these for breakfast and snacks. (And if we're being honest we MAY have enjoyed one or two for lunch or dessert).
Ingredients:
2 eggs

2 medium to large extra ripe bananas

1/4 cup pure maple syrup,  honey or stevia

1/3 cup plant-based milk

3 cups spinach

1 teaspoon vanilla extract

1 cup blanched almond flour

1 cup oat flour

1 teaspoon cinnamon

1 teaspoon baking powder

½ teaspoon baking soda

¼ teaspoon salt
Instructions:
Preheat the oven to 375 degrees F. Line a muffin pan with 10 liners and spray each liner with a bit of coconut oil or nonstick spray. 
Add the eggs, bananas, maple syrup/honey, plant-based milk, spinach and vanilla extract to a large, high powered blender and blend on high for 1 minute or until completely smooth.
In a large bowl whisk together the almond flour, oat flour, Flat Tummy Shakes, cinnamon, baking powder, baking soda and salt until well combined. Pour the blended wet ingredients over the dry ingredients and mix with a wooden spoon until well combined. Pour batter into muffin pan. Bake for 20-25 minutes or until a toothpick comes out clean. Enjoy!
Voila babes - 4 healthy treat ideas for your answer to hitting your fitness goals rather than overindulging this Halloween. Click here to get our shakes and lollipops now. We can't wait!