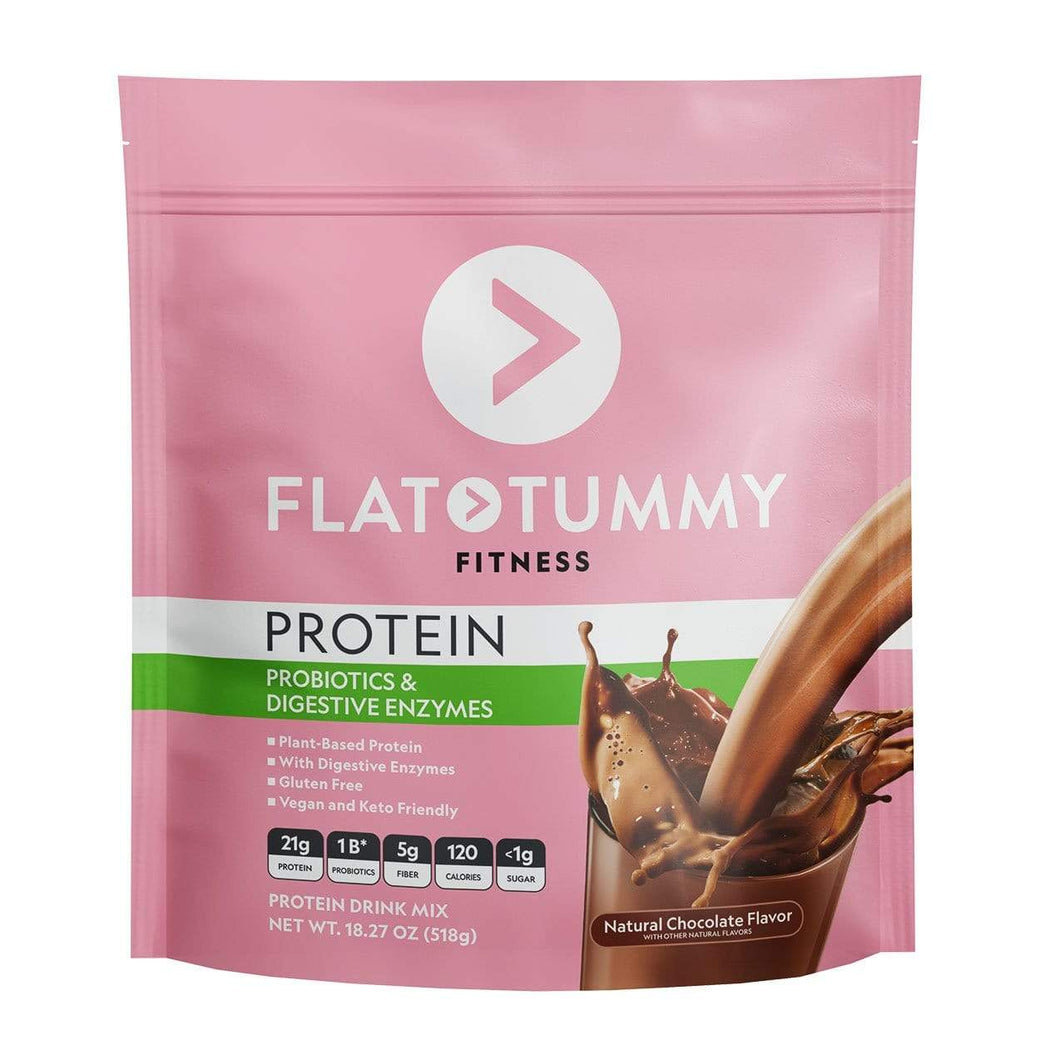 Please note: Expires May 2023
Protein Probiotics & Digestive Enzymes
$40 for 14 servings. Only $2.85 per serving.
Our protein drink mix features plant-based protein, speciality blend of probiotics & digestive enzymes, iron and dietary fiber to help support:
Gut Health

Made with 1 billion probiotics & digestive enzymes blend to support gut health.[1]
[1]1 billion probiotics at time of manufacture
Digestive System

Dietary fiber plays an important role in your digestive system, and yet less than 1 in 10 adults get their daily recommended amount of fiber. Get 18% of your daily needs in each delicious serving.
Building and Toning Muscle

Plant-based protein plays an important role in maintaining muscle, building muscle strength, and toning up.
Metabolic Energy Production

Iron is an essential mineral necessary for many functions including energy production.
Gut-Friendly Bacteria

Probiotics help balance the gut-friendly bacteria in your digestive system, support a healthy digestive system, and promote digestive comfort.
Digestive Comfort

Our speciality ingredient Pepzyme AG®, works to help break down proteins for easy digestion, while the probiotics help promote digestive comfort.
Muscle Recovery and Repair

Protein and Pepzyme AG®, also known as Proteases, help support your muscle's natural repair and recovery process.
Speciality ingredient Pepzyme AG®
Nourish your gut with the help of speciality probiotics & digestive enzymes.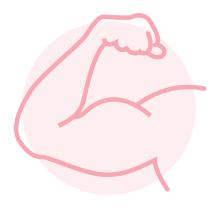 Supports natural muscle strength, tone, repair and recovery.
Promotes healthy digestion, and digestive comfort.
Plant-based protein
We went that extra mile and opted for plant-based protein, as it's suitable for various diet types. This blend allows our protein powder to offer a complete range of the essential amino acids.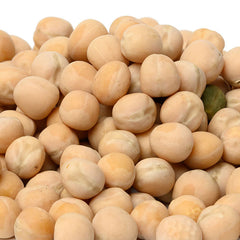 Pea protein isolate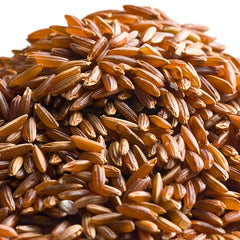 Brown rice protein
4 probiotic superstars
Incorporating probiotics into your routine can support your gut health, and the gut's ability to absorb nutrients. They also play an important role in everyday immune health.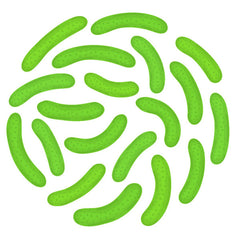 Lactobacillus acidophilus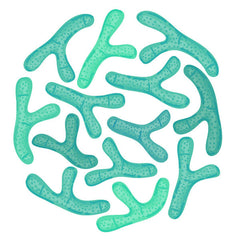 Bifidobacterium bifidum
Bifidobacterium longum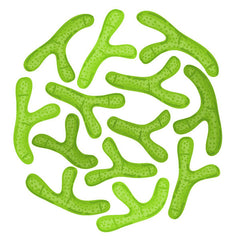 Bifidobacterium lactis
Nutrition Information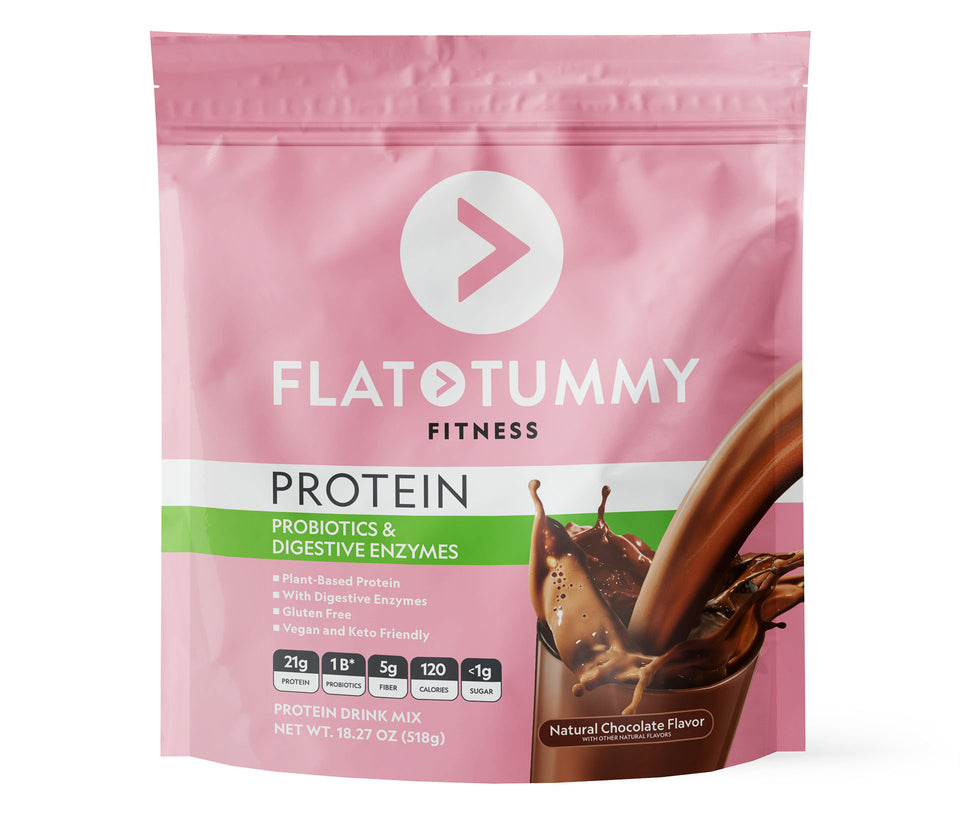 Nutrition facts

Natural Chocolate Flavor
With other natural flavors

Serving Suggestion:
Mix 2 scoops in 8-10oz of water, milk or other beverage.
Stir, shake or blend until dissolved.

Nutrition Facts

14 servings per container
Serving Size: 2 Scoops (37g)

| | |
| --- | --- |
| Calories | 120 |
| Amount Per Serving | % Daily Value* |
| Total Fat: 3g | 4% |
| Saturated Fat 1g | 5% |
| Cholesterol 0mg | 0% |
| Sodium 140mg | 6% |
| Total Carbohydrate 7g | 3% |
| Dietary Fiber 5g | 18% |
| Total Sugars <1g | |
| Includes 0g Added Sugars | 0% |
| Protein 21g | 34% |
| Vitamin D 0mcg | 0% |
| Calcium 90mg | 6% |
| Iron 9.6mg | 50% |
| Potassium 150mg | 4% |

*The % Daily Value tells you how much a nutrient in a serving of food contributes to a daily diet. 2,000 calories a day is used for general nutrition advice.

Ingredients: Pea protein isolate, alkalized cocoa powder, brown rice protein, inulin, maltodextrin, high oleic sunflower oil (maltodextrin, pea protein isolate, sodium citrate, sunflower lecithin, tri-calcium phosphate, tocopherols), natural chocolate flavor (cocoa, modified food starch, maltodextrin), guar gum, apple fiber, natural dark chocolate flavor (silicon dioxide), sea salt, probiotic blend (Lactobacillus acidophilus, Bifidobacterium bifidum, Bifidobacterium longum, Bifidobacterium lactis), protease enzyme blend† (maltodextrin), sucralose, natural pea protein masker flavor (gum acacia, potassium bitartrate, medium chain triglycerides, natural flavor, vegetable oil, maltodextrin, mixed tocopherols).

† as Pepzyme® AG, Pepzyme® is a registered trademark of Cal India Foods International
Probiotics
Made up of live microorganisms, which are considered helpful bacteria that can help digest food.
Digestive Enzymes
Help the body process food, aid digestion, and absorb nutrients better.
Proteolytic Enzymes
These types of enzymes specifically help break down protein, for easier digestion.
Plant Based Protein
Nourish your body for the day ahead with our premium blend of pea protein and brown rice protein.
Delicious Taste
This tasty blend of natural chocolate flavors and sea salt, creates the perfect gut-friendly drink.
Frequently Asked Questions
What makes Protein Probiotics & Digestive Enzymes different from other proteins?

Protein Probiotics & Digestive Enzymes are a convenient way to support your gut health and digestion. Each serving is packed with 1 billion probiotics at the time of manufacture, 21 grams of vegan-friendly protein, 0g added sugar and flavored with natural chocolate and sea salt. Gut health that's simple.
What makes Protein Probiotics & Digestive Enzymes different from Flat Tummy Shakes?
Can I use this with blood pressure meds?
What are the ingredients in Protein Probiotics & Digestive Enzymes?
How do I use Protein Probiotics & Digestive Enzymes?

Locate the provided scoop inside your bag, then mix 2 scoops of Protein Probiotics & Digestive Enzymes with 10 ounces of cold water. Shake, then drink! Feel free to swap out water for your favorite milk, milk substitute, or blend it into a smoothie.
Do I have to workout?

Technically, no. This protein drink mix is all about supporting your gut health and digestive system. Of course, we think moving your body is important. Whether you complete Flat Tummy App workout, or something else, the choice is yours!

Download our free app here

.
Love this! I've been trying to find a new protein shake that has digestive enzymes and is gluten-free… usually enjoy tossing it into the blender alongside some berries & low-fat dairy-free milk in the morning before my workout. The chocolate flavour is pretty good!

Raymen

I got the chocolate plant based shake and so far it's so good. I can't wait to see where my journey takes me. I'm ready to be a Flat Tummy Girl

Niya

The best chocolate shake I ever had 🧋. Can't wait to try more

Sugandha
Very happy with product
I been using the product for 2 weeks now. I love the taste of the protein shakes, it's unlike all those chalky protein shakes. I notice my digestion is better and I have already lost 5lbs. My ultimate goal is to lose 20lbs. I will be starting the tea next week.
About the tea
I love how the tea makes you feel when you're bloated it really does help the shake that I have is the chocolate flavor now it's really yummy. I will be ordering both i soon again help me to lose weight before my wedding in December
Good weight 🙏🏽
This product is good when you want to lose weight. It really has good proteins that help your body stay in shape. The protein shakes taste so good and I 100% recommend this product.
Looking for something else?