Protein Packed Breakfast Recipes!
Posted by Shelby from Flat Tummy Co on
What better way to start the day off, than with a tasty, protein packed breakfast! A high protein breakfast has been shown to support muscle health and weight loss, aiding to boost energy and help you feel satisfied for the day ahead. We've put together some quick, easy, protein packed breakfast ideas below, so check them out and get cooking!
1. Protein Probiotic Pancakes: (serves 2)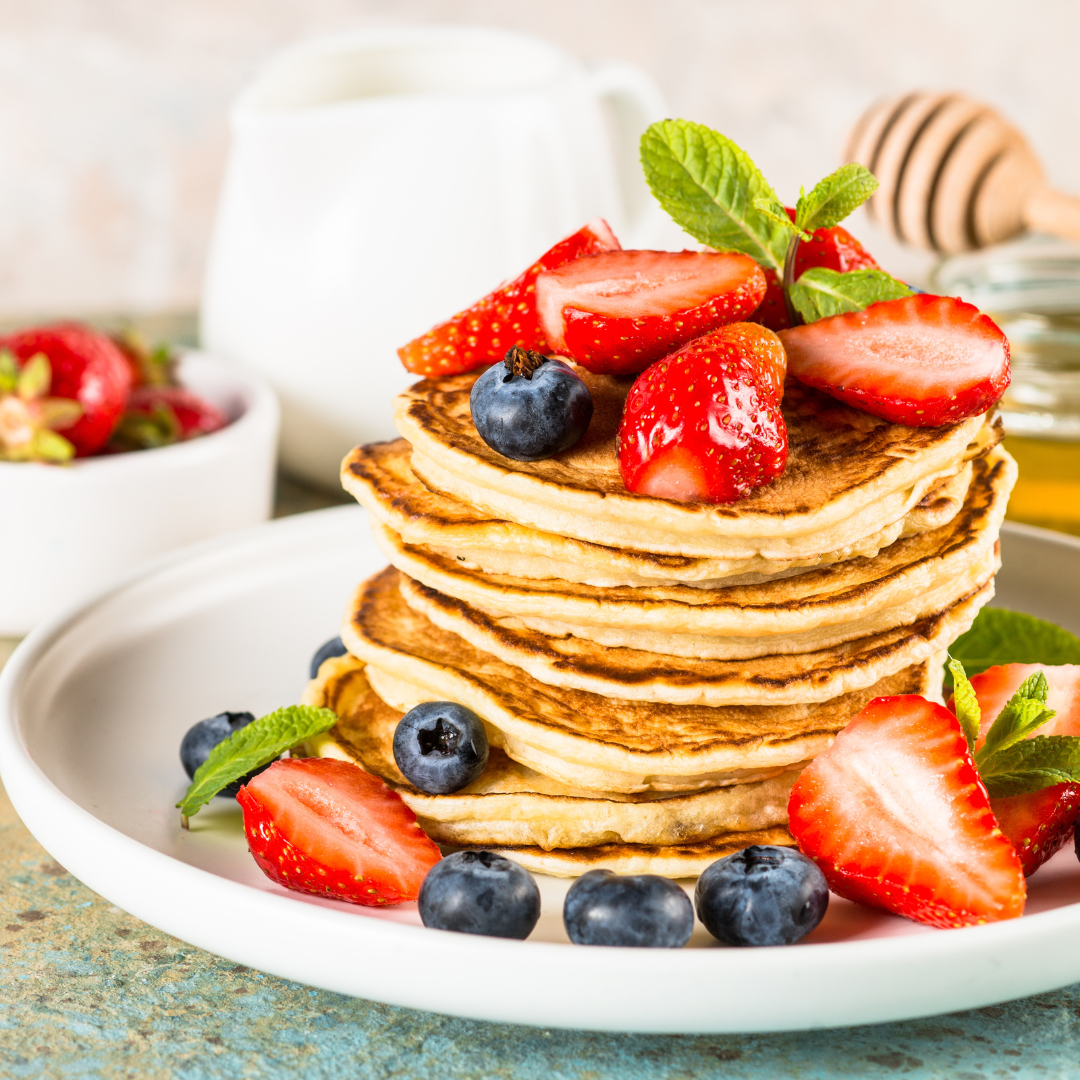 With only 4 ingredients these Protein Pancakes are super easy to throw together and customize with your fav toppings! Bonus, we've included our 
Protein Greens & Probiotics shake powder, which provides a probiotic blend to help ease digestion.*
INGREDIENTS:
2 eggs

1 scoop Protein Greens & Probiotics shake powder 
1 teaspoon baking powder

6 tablespoons water (can substitute with your favorite plant based milk)

Cooking spray, or oil to grease the pan
DIRECTIONS:
Spray a non-stick pan with cooking spray or oil and place on the stove over medium heat.

Mix up eggs, protein powder and baking powder in a large bowl. Once mixed add the water or milk substitute in small amounts, until your batter is the preferred pancake consistency.

Ladle batter into the skillet, to create your preferred sized pancakes. Flip pancake once bubbles start to form on top. 

Serve with your favorite pancake toppings. Eg. fruits, chocolate chips, syrup, butter, etc.
2. Protein Superfruits Waffles: (serves 2)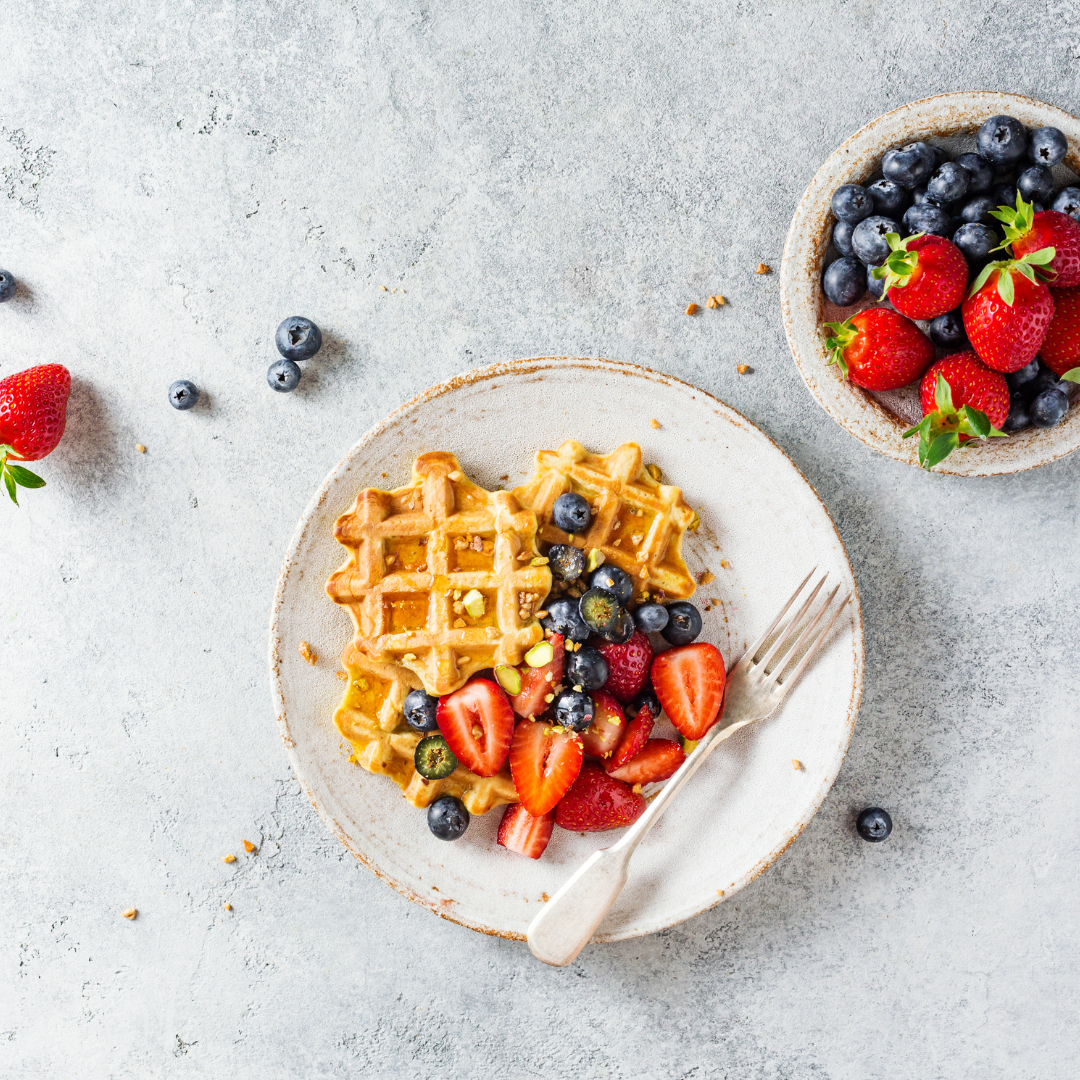 Babe waffles aren't just for kids, that's why we've stepped ours up with a protein kick, to get your day started off on the right foot! Plus we've included our Superfruits shake mix, which helps promote energy production and immune health.*
INGREDIENTS:
1 cup rolled oats

1 large egg 

1 large egg white

½ cup Greek yogurt

2 scoops Superfruits Protein shake powder

½ teaspoon baking powder

½ teaspoon vanilla extract 

Non-stick cooking spray 

 
DIRECTIONS:
Turn your waffle maker on and coat with a non-stick cooking spray.

Blend together all ingredients until smooth.

Pour mixture into your waffle maker and cook until the waffle maker confirms its finished (2-3 minutes).

Remove waffle and repeat.
3. Protein French Toast: (serves 3)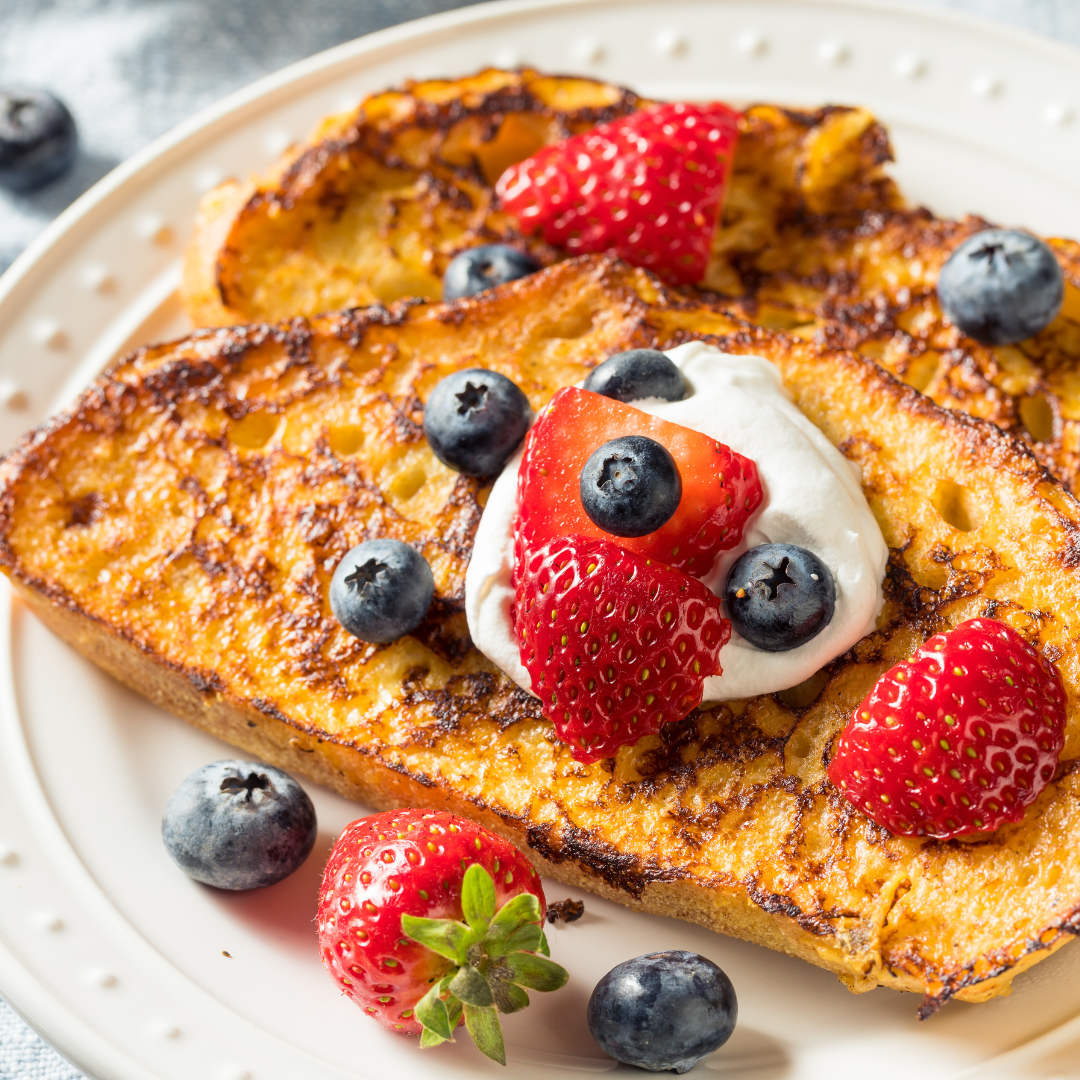 This isn't your average french toast, as we've gone and added our tasty Protein & Digestive Enzymes shake powder, working to help support a heathy gut and digestion!*
INGREDIENTS:
6 slices of bread

2 large eggs

3 large egg whites

1 teaspoon cinnamon 

½ cup milk of choice (we like to use a plant-based milk substitute)

3 scoops Protein Probiotics & Digestive Enzymes shake powder  

½ teaspoon vanilla extract 
DIRECTIONS:
Spray a non-stick pan with cooking oil and place on the stove under medium heat.

In a bowl, whisk together all ingredients other than the bread.

Dip each bread slice in the mixture, making sure each slice is fully covered.

Add slices to the hot pan and cook for 4-5 minutes, flipping halfway through. 

Sift powdered sugar over French Toast and serve right away.
One of the best parts about our above recipes is that they are super easy to double or triple the batch and pop the extras into the freezer. We recommend tossing into the toaster to crisp up when you're ready to eat, they make the perfect on the go breakfast protein treat! For some extra weight loss help substitute our Weight Management shake powder in each recipe. Featuring Super Citrimax, which is 3x more effective than diet and exercise alone, these shakes work to help you feel your best.* Go gather your ingredients and get started!