Which Shake Is For You?!
Posted by Katie Scott on
Shake, shake, shake - we've got you covered no matter why you're looking to shake it up! Our full Flat Tummy shakes line provides the protein punch to help you look and feel your best, PLUS each of our shakes provide their own additional benefits. Read on below to find out which Flat Tummy shake best suits your needs.
Weight Management Shake: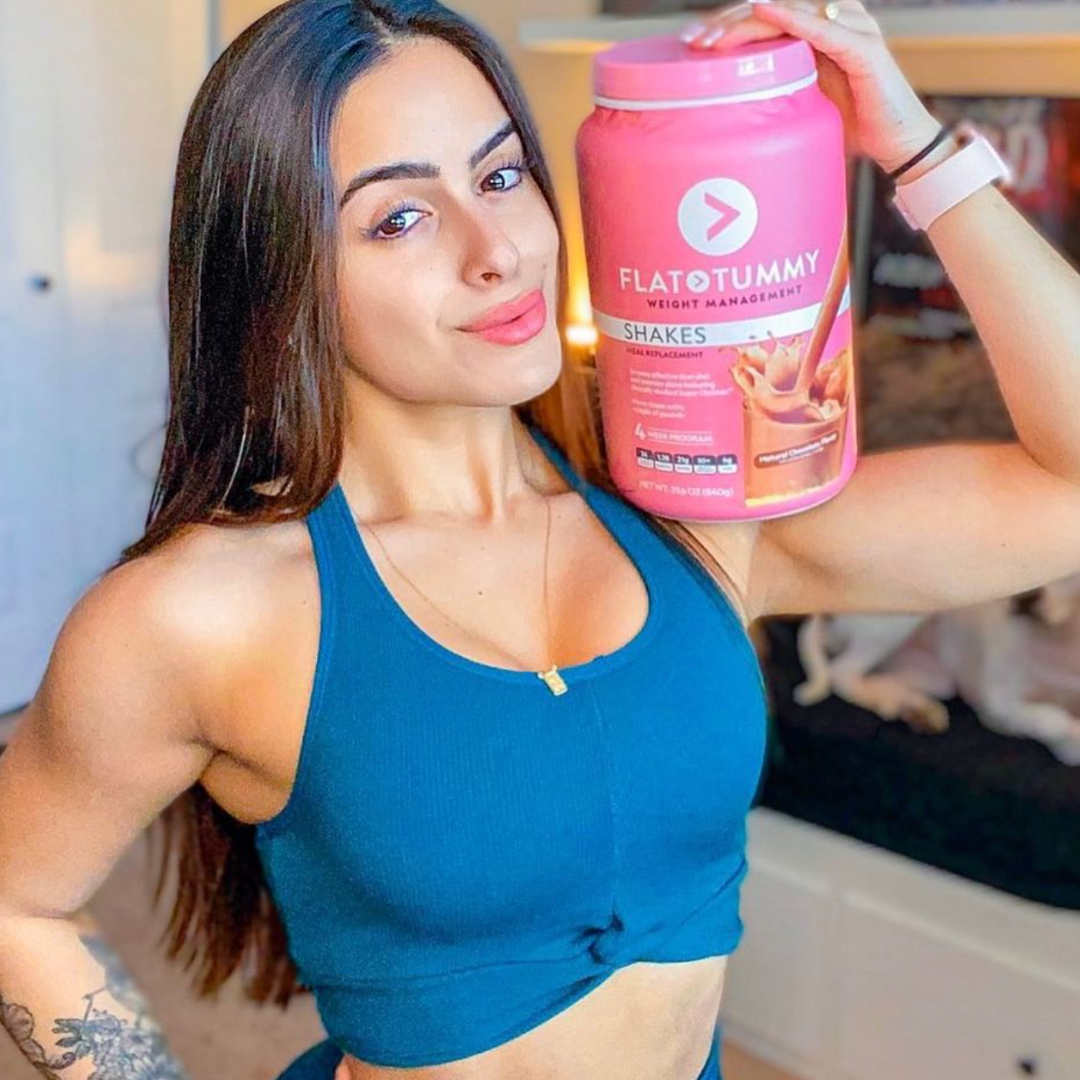 Our top selling Weight Management shakes work to help curb your appetite in between meals, so you aren't reaching for those tempting treats - as we all know those add up! Each serving is packed with 20 grams of plant-based protein, 22 vitamins and minerals and 50+ fruits and veggies. The active ingredient Super Citrimax has been proven to be 3x more effective than diet and exercise alone.* Our Weight Management shakes are available in Chocolate, Vanilla and Strawberry - so we have you covered no matter your fav flavor! We recommend drinking once daily from Monday to Friday! Keep it simple and mix with cold water, or get fancy by adding your shake powder to a smoothie or blending it up with your favorite fruits (it's totally up to you!).
Protein Greens & Probiotics: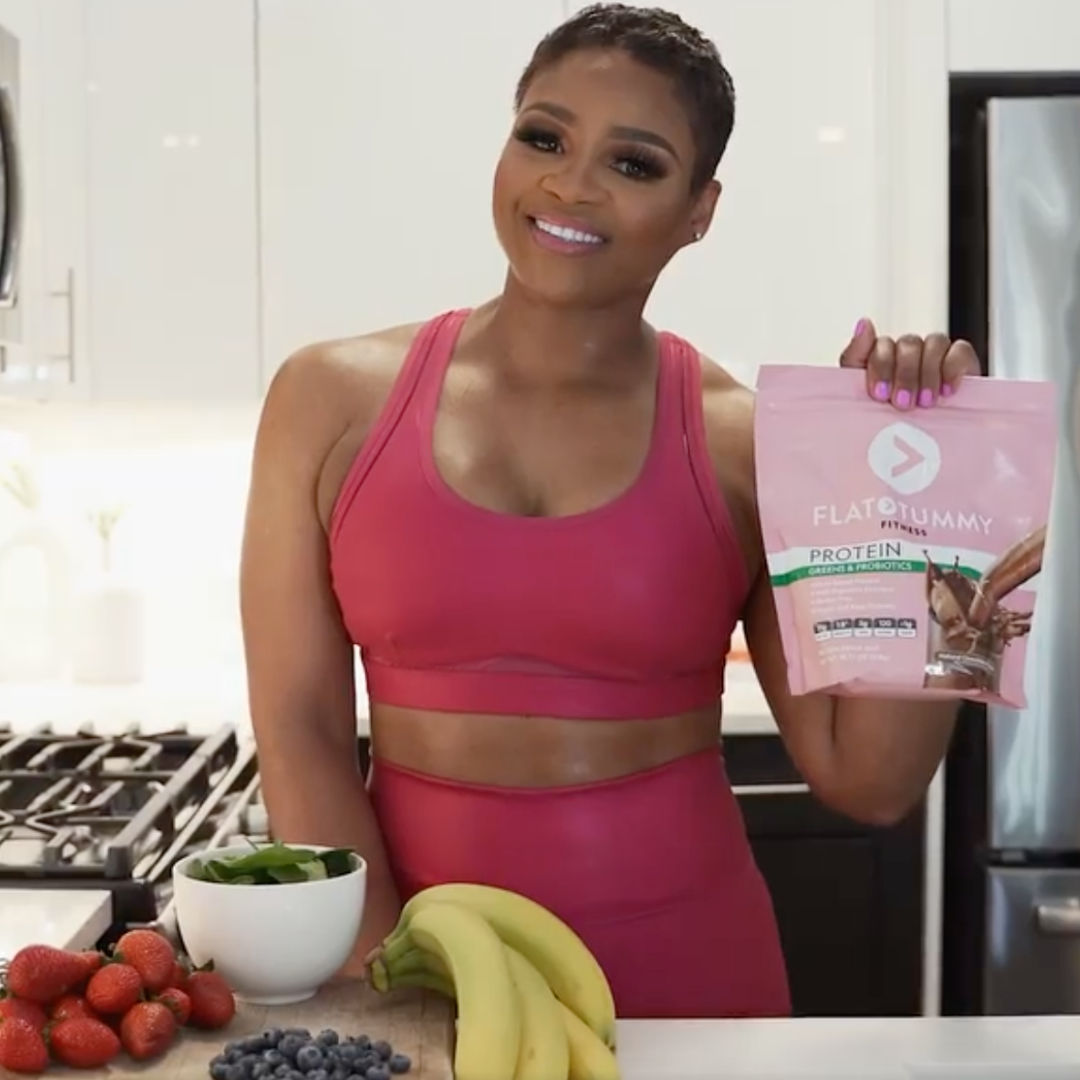 First up in our Proteins Shake line is our Protein Greens & Probiotics. Trade in those daily greens for this tasty shake packed with heaps of fruits & veggies - like cucumbers, spinach, apple, kale and so many more! We've also made sure to include 21 grams of plant-based protein with each serving. This shake features Proteases/Pepzyme AG® that works to break down proteins for easy digestion.* Our Protein Greens shake makes the perfect breakfast treat, or any time of day you need a fresh pick-me-up!
Protein Probiotics & Digestive Enzymes: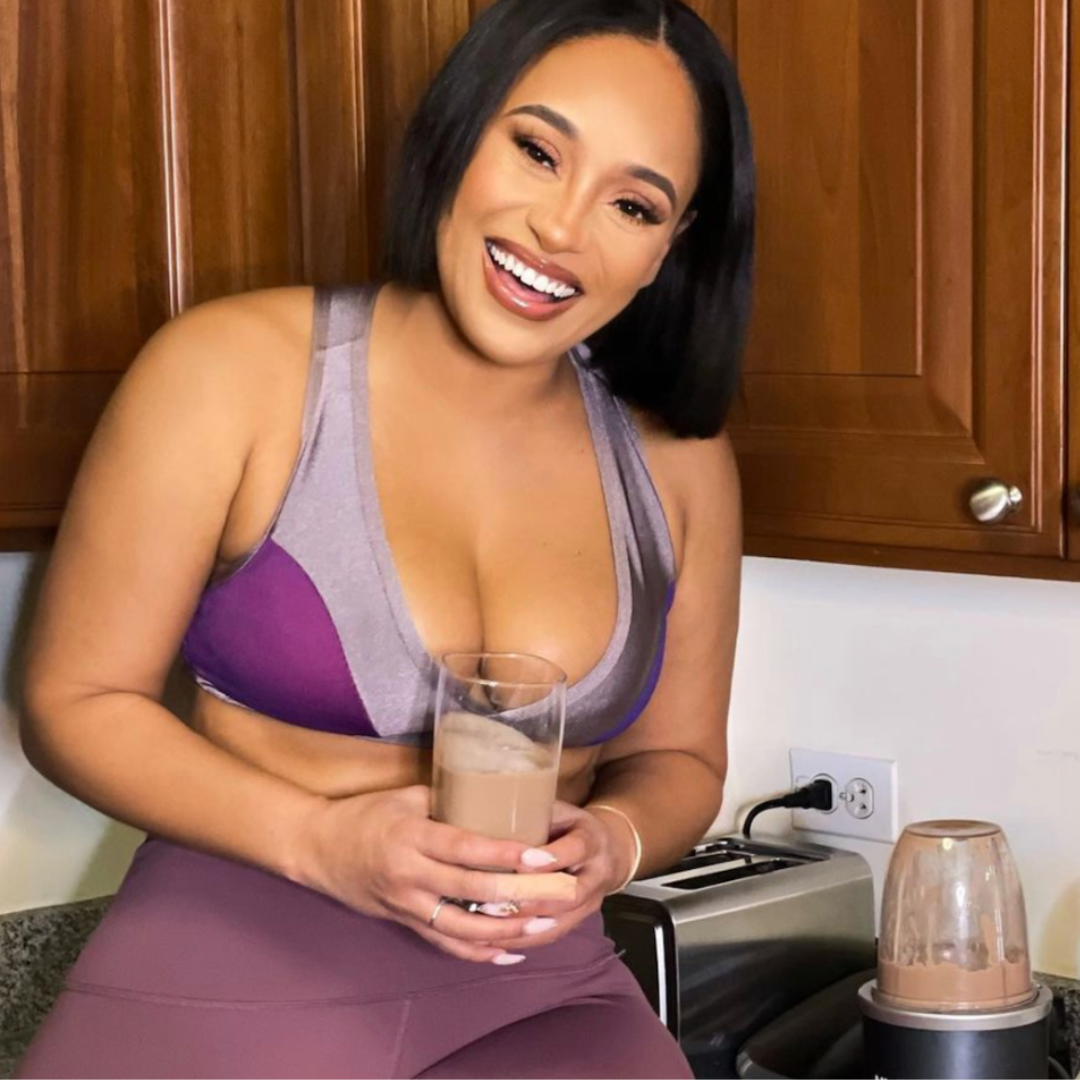 Showing your tummy the love it deserves has never been tastier with our Chocolate Protein Probiotics & Digestive Enzymes shake! Shake it up with 1 billion probiotics and an enzyme blend, featuring Protease/Pepzyme AGA®. This blend works to help break down proteins, giving you and your gut some relief for easier digestion.* Additionally, you'll be getting 5 grams of fiber per shake and 50% of your daily iron value - a bonus for energy boosting and immune health!* Getting started with our Probiotics and Digestive Enzymes shake in the AM helps to boost your body for the day ahead.
Protein Superfruits: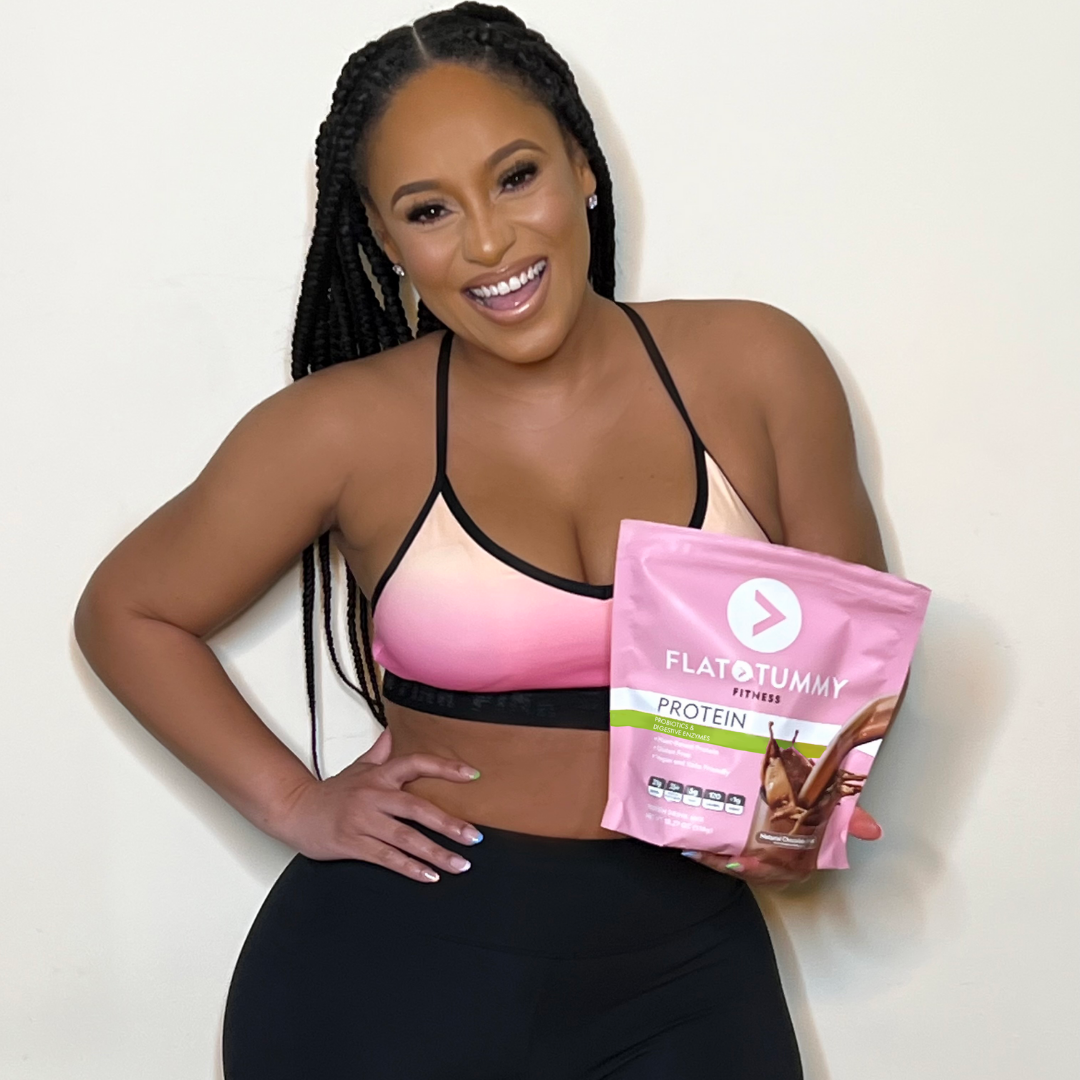 Fuelling your body with the right things AND craving a tasty treat? Our Protein Supefruits shake has you covered! This chocolate shake helps you stay on track, with less than 1 gram of sugar per serving. Each serving is also packed with 21 grams of plant-based protein & more than 35 unique fruits, which help to promote skin-health. Lastly, our Superfruits shake is also a great source of your daily iron intake, helping to support energy production and immune health!* We recommend our Superfruits shake when you feel you need that little energy boost.
Just in case you need any more reasons to jump on board with one of our protein based shakes, we've broken down the main benefits of protein below! 
BENEFITS OF PROTEIN WHEN COMBINED WITH EXERCISE: 
Satiety, helping to control food intake and cravings*
Body Metabolism, the process of converting food into energy.*
Lean muscle mass growth and muscle recovery.*
Now that you've chosen the perfect shake to crush your fitness & health goals, be sure to get your order in here!