Smoothie Bowl Recipes
Posted by Nicole from Flat Tummy Co on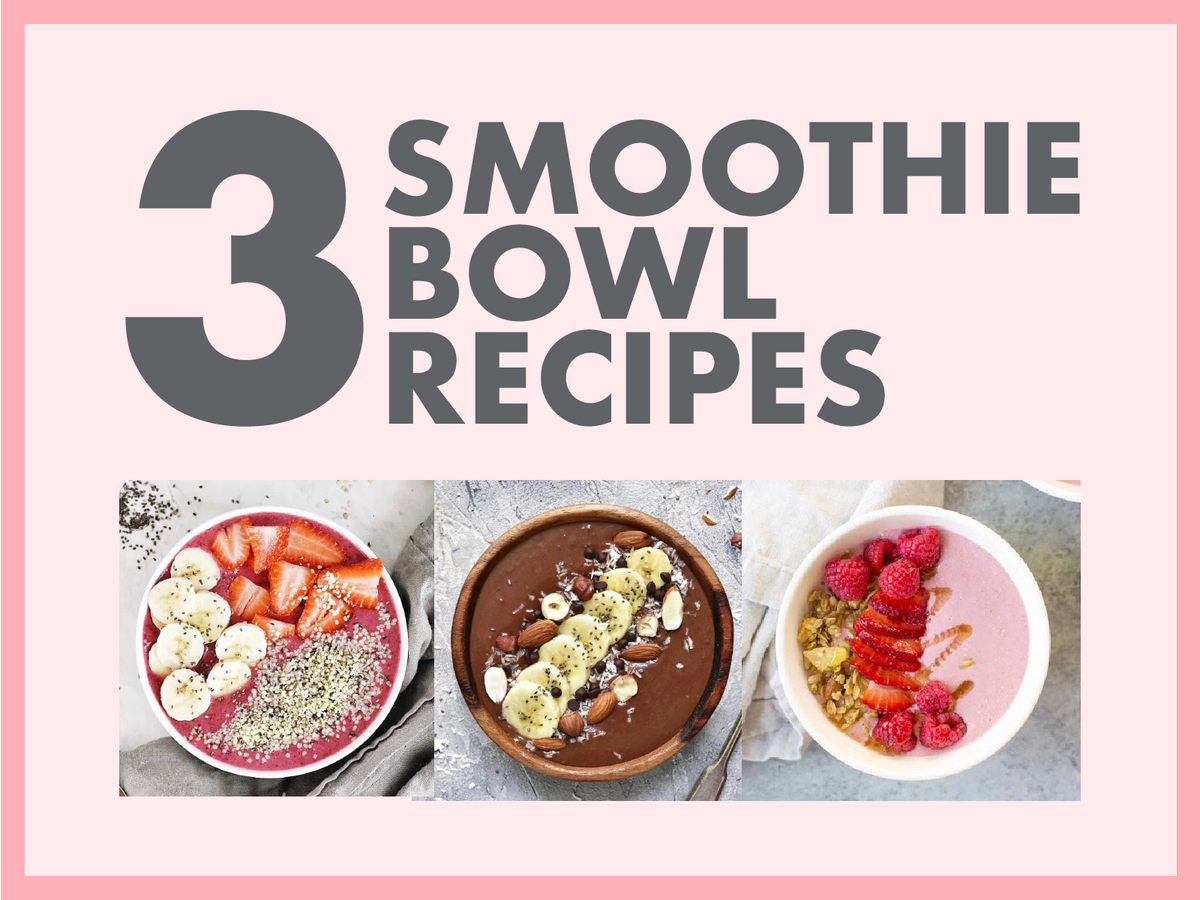 We're always posting these totally yum smoothie bowls on @flattummyco, and we figured it's about damn time we shared our recipes!
So ready to mix up your daily shake? Let's do it! These recipes are super easy and can be prepared in advance (so you can totally continue crushing your tummy goals). Trust us, your tummy will thank you!
If at the end of these 3 recipes, you've got a totally delish smoothie bowl for us to try - hit us up! We'd love to give it a go.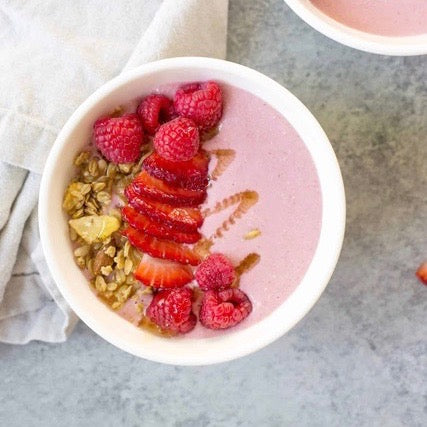 Strawberry Banana Blast Smoothie Bowl
(makes 2 servings)
¼ Cup Rolled Oats
¾ Cup Water
1 Large Frozen Banana (sliced into chunks)
1 Tbsp Peanut Butter
2 Dates (pitted)
1 Cup Frozen Strawberries
½ Tsp Vanilla Extract
2 Scoops Flat Tummy Strawberry Shakes
Choose your toppings: Granola, Fresh Berries, Drizzle of Honey
Instructions:
- Whisk together the oats with ¼ cup of water, then microwave for 1 minute. Let cool.
- Add all ingredients into a blender and puree until creamy and thick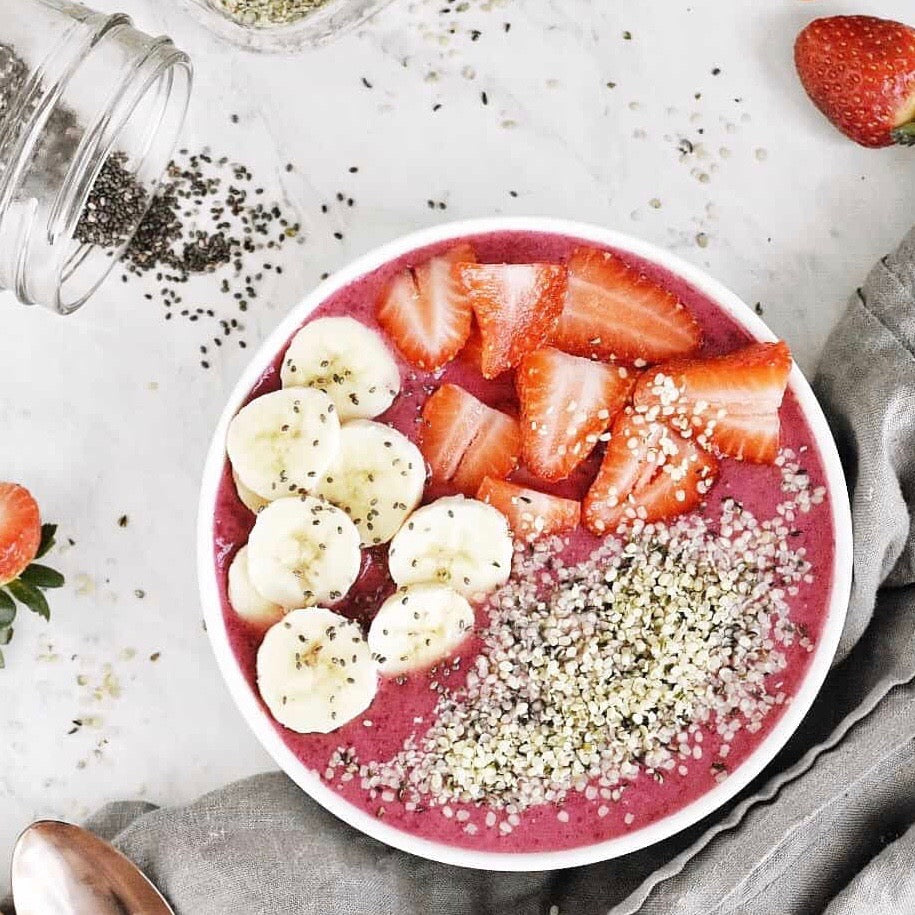 Cha Cha Chia Smoothie Bowl
1 Cup Coconut Water (or almond milk)
1 Cup Frozen Strawberries
1 Frozen Banana
2 Tbsp Chia Seeds
3 Tbsp hemp heart seeds
2 Scoops Flat Tummy Strawberry Shakes
Choose your toppings: Fresh Strawberries, Sliced Banana, Chia Seeds
Instructions: Add all ingredients into a blender and puree until creamy and thick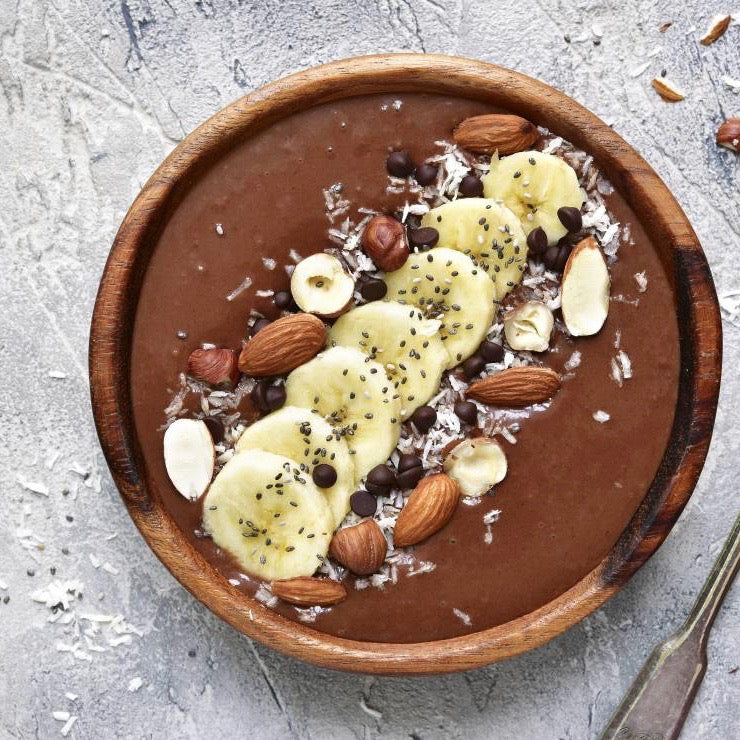 Chocolate Peanut Butter Smoothie Bowl
½ Cup Soy Milk (or almond milk)
2 Frozen Bananas
2 Tbsp Peanut Butter
4 Tbsp Cocoa Powder
1 Tbsp chia seeds
8 Dates
2 Scoops Flat Tummy Chocolate Shakes
Choose your toppings: Sliced Banana, Sliced Almonds, Coconut Shavings
Instructions: Add all ingredients into a blender and puree until creamy and thick