3 Protein Pumpkin Spice Recipes
Posted by Shelby from Flat Tummy Co on
It's that time of year when the days are getting shorter and those cozy flannels are coming out of hiding. With fall in full swing, the yearly Pumpkin Spice obsession is here once again, so naturally, we wanted to share our fav Pumpkin Spice Pancakes with all of you (they're totally delicious). 
Pumpkin Spice Pancakes:
These super easy and tasty breakfast pancakes will have you looking forward to the morning!
WHAT YOU'LL NEED:
*Optional Tip: If you can't find pumpkin pie spice at your local grocery store, you can mix together cinnamon and nutmeg.
INSTRUCTIONS:
Preheat the frying pan/skillet over medium heat and add cooking spray or olive oil. Make sure the pan is hot before you start cooking the pancakes.

 

Add all ingredients into a bowl (or blender) and blend all ingredients together.

Using the ¾ measuring cup pour the batter onto the pan/or skillet and cook until edges have set and bubbles begin to form.

Using a spatula flip the pancakes over and cook for about two more minutes.

 Remove from heat and serve warm with your fav syrup or toppings!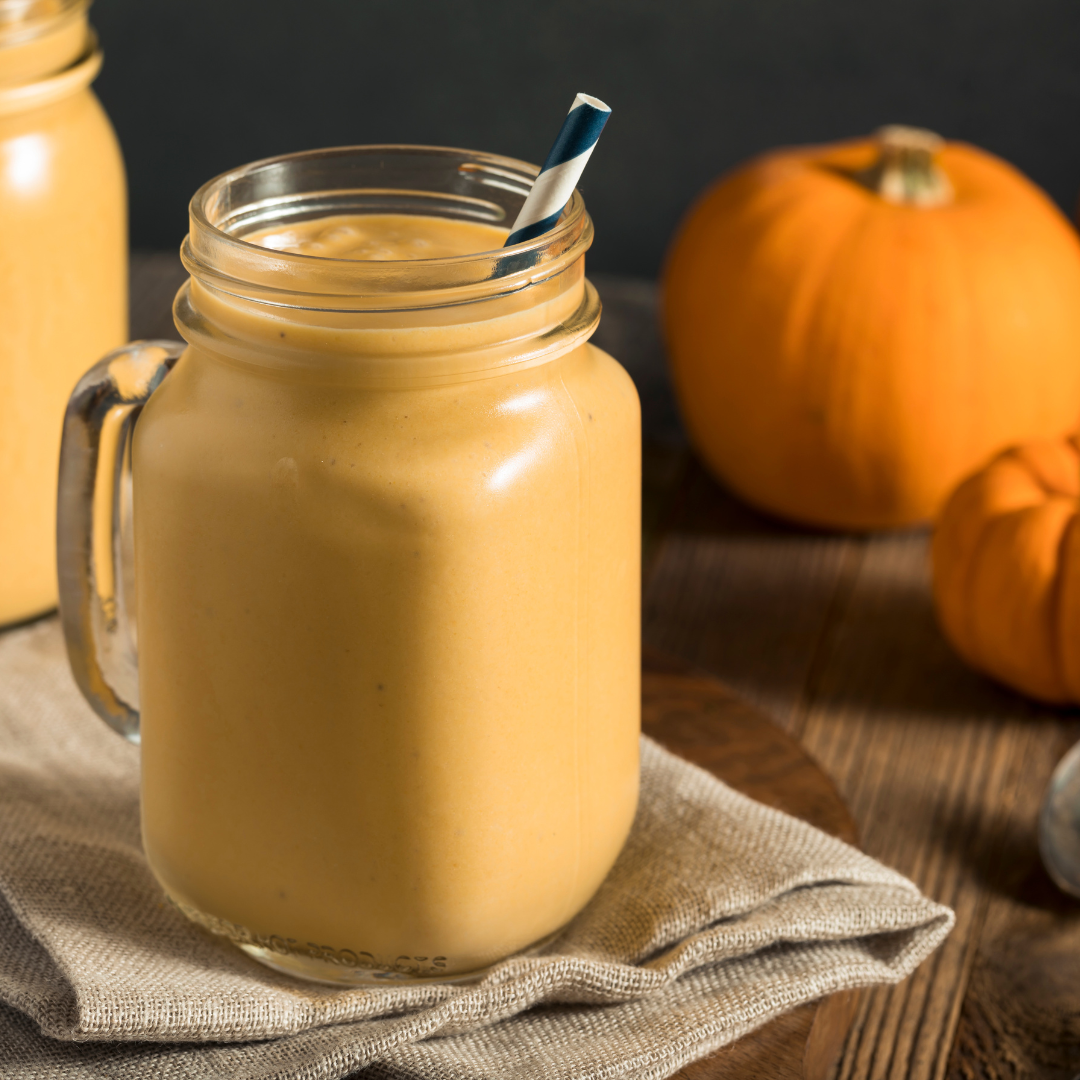 This delicious fall drink is made with simple ingredients, including our Weight Management shake!
WHAT YOU'LL NEED:
1 cup unsweetened vanilla almond milk

(or milk of choice)

1/2 cup frozen banana

(sliced into coins and frozen beforehand)

3 tablespoons pumpkin puree

1 tablespoon almond butter (or natural peanut butter).

1/8 teaspoon EACH: pumpkin pie spice, ground cinnamon

8 ice cubes
INSTRUCTIONS:
Mix and blend all ingredients - Pour and enjoy!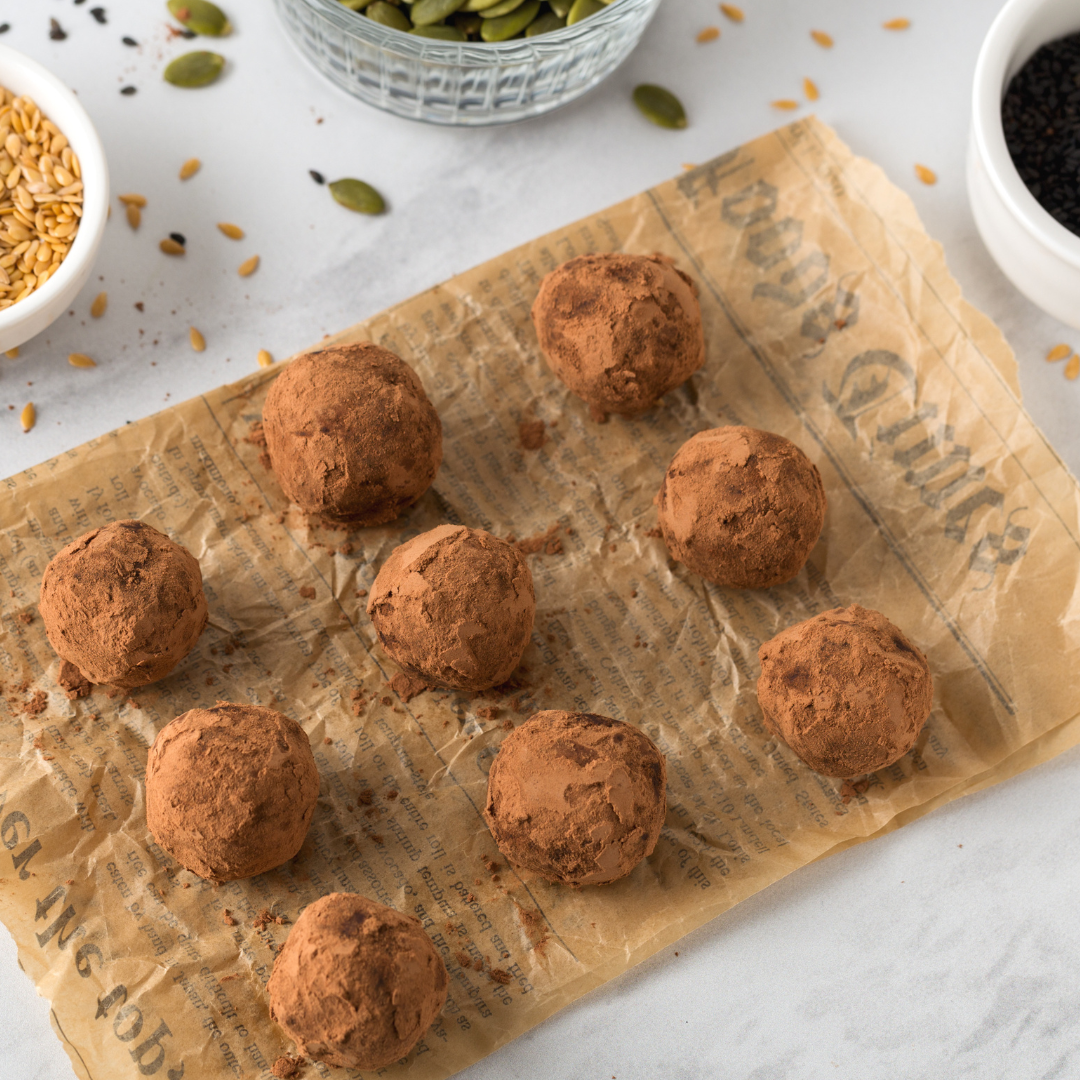 Protein Pumpkin Balls:
We love these easy no-bake high-protein pumpkin balls. These are perfect when reaching for a delicious pick me up snack.
WHAT YOU'LL NEED: 
1 1/2 cup rolled oats

1/2 cup pumpkin puree

1/4 cup creamy almond butter or peanut butter

1/4 cup mini chocolate chips

2 tbsp honey

2 tbsp chia seeds (optional)

2 scoops Vanilla Weight Management Shake

1 1/2 tsp pumpkin pie spice

1 tsp cinnamon

Dash of sea salt
INSTRUCTIONS
In a bowl, add the ingredients except for the chocolate chips.

Combine until one smooth texture. You will need to fold the dough towards the end.

Add in chocolate chips and fold the dough to mix them in.

Roll the little protein ball in your hands or scoop it with a cookie scoop.

Place them on a plate with parchment paper and keep refrigerated for at least 30 minutes before serving and enjoy.
There you have it, our fav high-protein Pumpkin Spice recipes! Head over
here,
 to grab your shakes and enjoy these tasty fall-inspired snacks.