5 Steps to the Best At-Home Workout Results!
Posted by Shelby from Flat Tummy Co on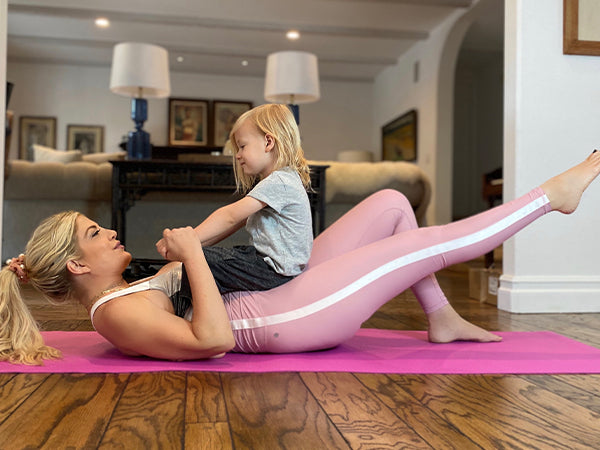 Let's be real, some people love working out, and good for them- but we're not exactly those kinds of people. We can agree that we def feel great after a workout, buuuut there's plenty of ways to make it more enjoyable. So we put our top tips together to make sure that if you're working out at home, you're setting yourself up for the best results possible!
Step 1: Equipment-Free, Video-Guided Workouts
No one wants to deal with clunky gym equipment, and setting up/taking down a workout space. We want to keep it simple, quick, but absolutely effective. This is why we highly recommend trying equipment-free video guided workouts, like the ones in Flat Tummy App. Plus, the video guide will help you with your form, as well as follow through- what's not to love?
Step 2: Have a space and a schedule:
We've got your tailored flat tummy workout plan ready to go, but it's up to you to make it happen. Your best bet is to have a space already made and ready to go, keep it neat and tidy and clutter free. If it's a nice day, take it outside. If you can't stick to a specific time every day (like say 7am) schedule your workouts the night before using Flat Tummy App's cool scheduling feature. These steps seem tiny, but they're setting you up for success, and ensuring you're prepared and ready to go!
Step 3: Make your workouts 3x more effective:
Our weight management shakes, also known as our vegan meal replacement aren't any old diet shakes. This blend of 20g of vegan protein, 50+ fruits and veggies, and 22 vitamins and minerals also has a special ingredient - Super Citrimax. It's designed to be 3x more effective than diet and exercise alone.* Talk about getting maximum results at home.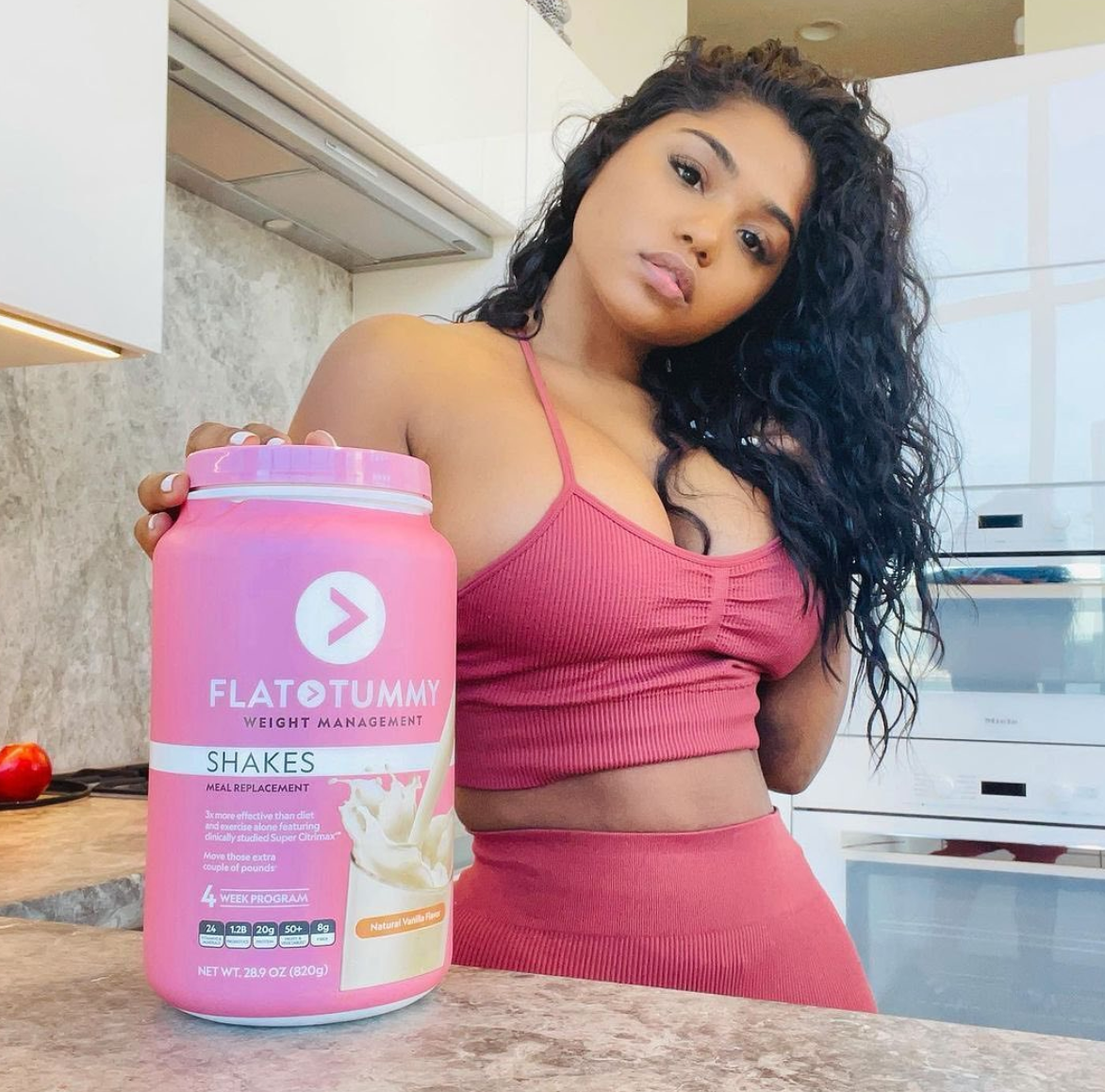 Step 4: Don't do it alone- find a buddy
Let's be real with each other, working out with someone is so much more fun than doing it alone. So grab your bestie and schedule your workouts together. You're going to help motivate each other, but also help hold each other accountable. Plus, you'll have someone to help you count down those reps.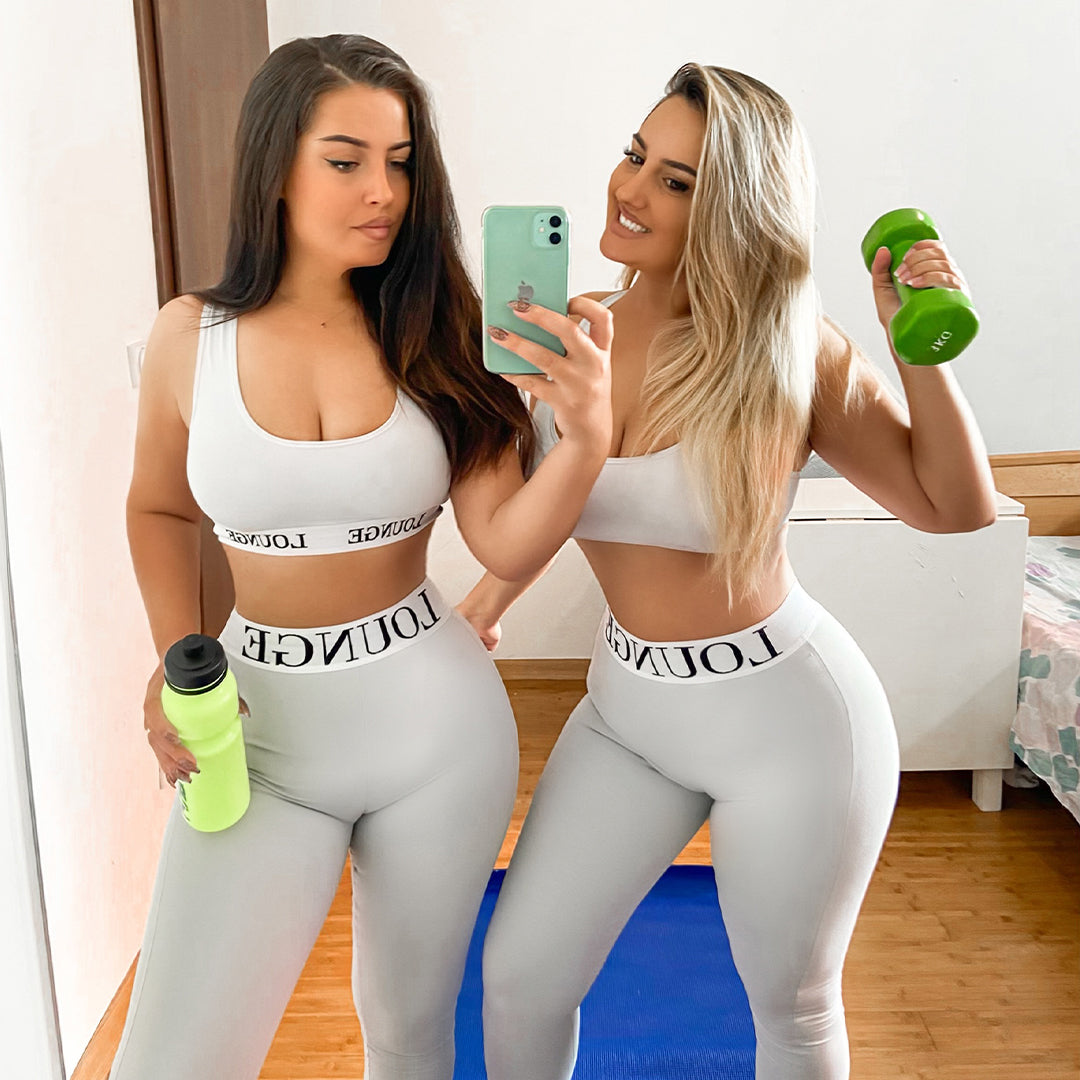 Step 5: Boost your energy:
One of the biggest questions we get is 'does flat tummy tea work'? Well girls, we're here to tell you that it does. Our detox tea was the first Flat Tummy product to launch, and is designed to help you cleanse & debloat, while also boosting your energy and speeding your metabolism.* Yep, that's what we call a 1-2 punch! Did we mention our flat tummy tea ingredients are 100% all natural? We've got babes all over calling it the best flat tummy tea. So be sure to add this tea to your routine to kick that sluggish & bloated blahhh feeling and get back on track to your goals.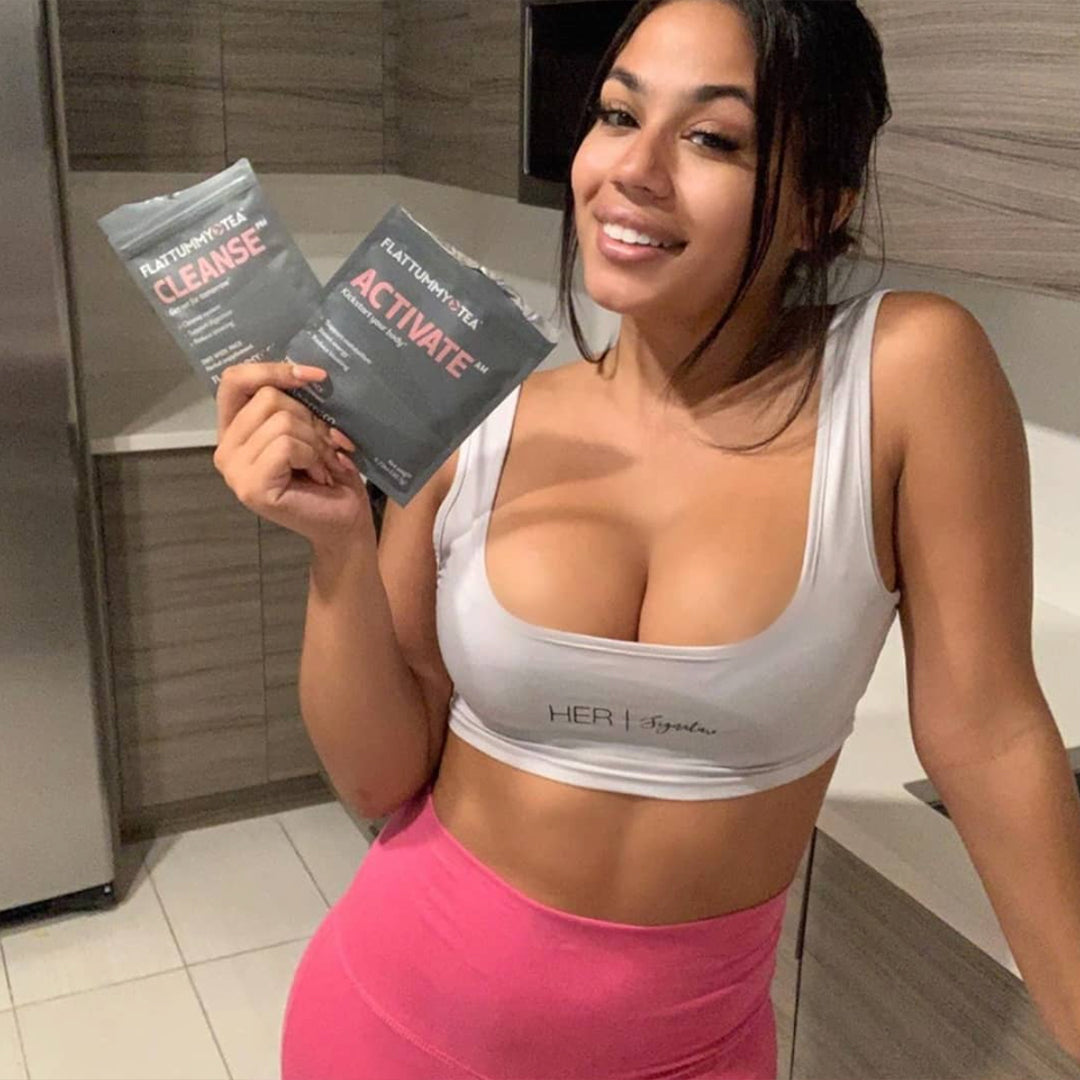 So there you have it babes. Time to roll up those sleeves, and let's get some results at home in 30 days.* We've got everything you need to make a change, buuuut it won't work unless you put in the effort to start. Want more info? Check out our Flat tummy tea reviews here. Download FlatTummyapp today and join our community of 3.5 Million babes who got your back!