Babe of the Day - VAl
Posted by Nicole from Flat Tummy Co on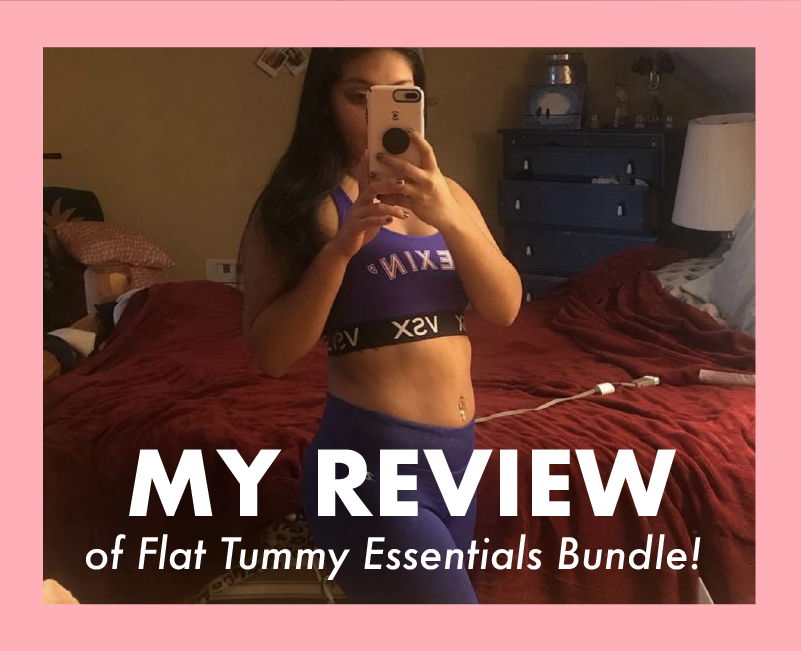 Hey everyone - I'm Val!

When Flat Tummy Co asked me to be a part of their Babe of the Day I could not have been more excited! I've been a Flat Tummy customer for awhile now, and I'm so proud of my results and it's given me so much more confidence too. I lost almost 10 pounds using their Ultimate Bundle! I can't wait to show you my results, favorite recipes and home workouts! Check out my progress pic below!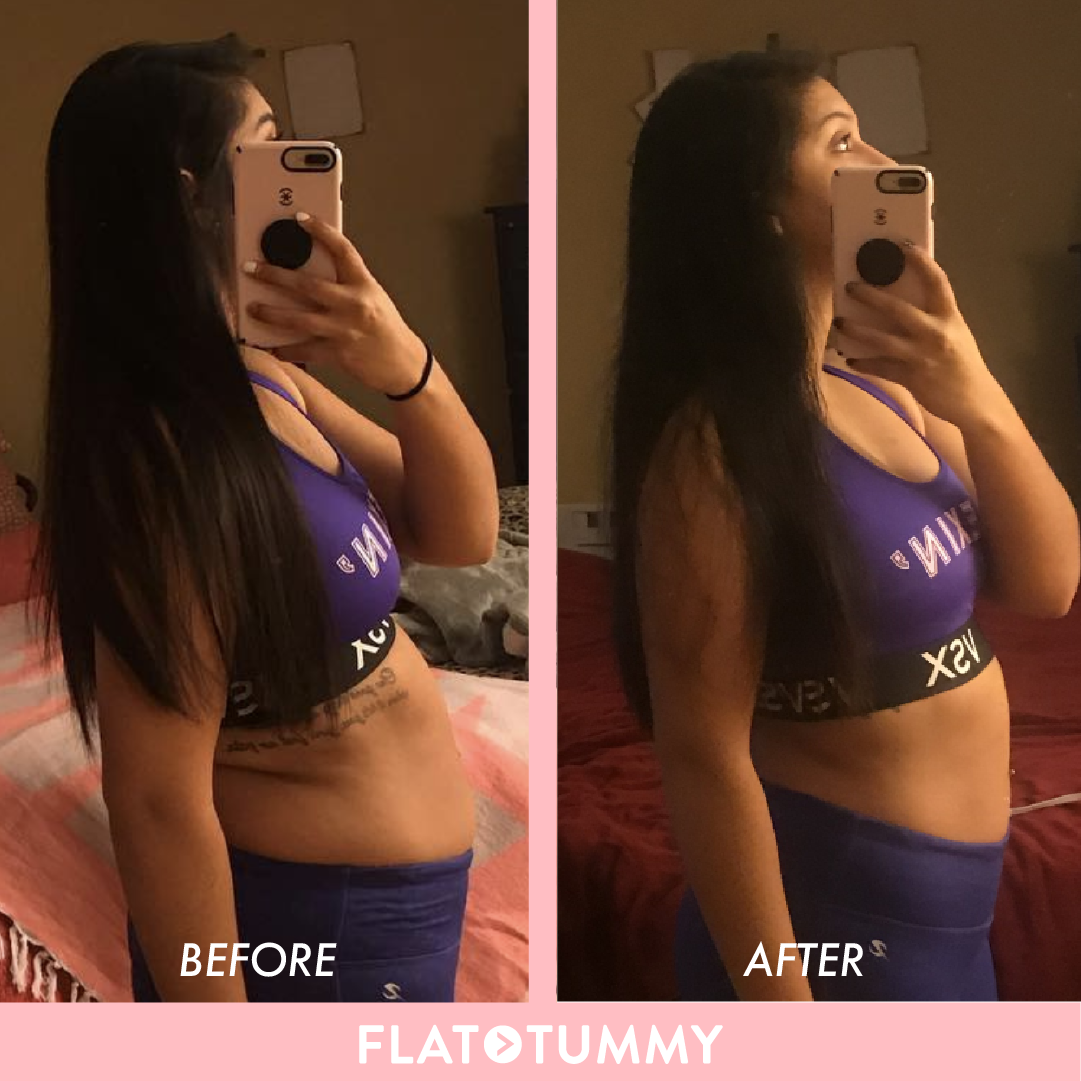 I normally always drink my shakes after a workout, mainly because I find I'm really hungry once I'm done (typically I would try and eat something unhealthy and fatty), but now I drink my shake post-workout to fill me up and keep my tummy flat. On the days I don't workout, I drink the shake for breakfast!
Now let's get started with my most YUM Shake recipes - these are my two favs to make (I usually just eyeball my measurements, which is why they're just listed as ingredients)!
Shake Ingredients #1
Frozen blueberries
Almond butter
Spinach
Activia yogurt
Chia seeds
Almond milk
Water
Ice
Vanilla Shake
Blend
Shake Ingredients #2
Frozen strawberries, 
Strawberry activa yogurt
Chia seeds
Almond butter
Almond milk
Vanilla Shake 
Blend
For my workouts, I ALWAYS make sure to stretch first. Then, I do cardio for about 20 mins (about 2 miles) to get my heart and blood pumping and flowing! Then comes leg workouts -  lots of squats to work the booty and thighs to build that booty! I also mix in core workouts too to mix things up!
Aside from my Shakes, I also drink my Flat Tummy Tea every morning! It's literally the first thing I do and it helps me start my day on the right foot and gives me boost of energy!
I hope my blog has inspired you to get started and I can't wait to inspire more ladies! Wanna grab the bundle I had? Click here for 20% OFF!

Thanks so much!
Val