Review of Detox Tea & Meal Replacement Shakes
Posted by Shelby from Flat Tummy Co on
Meet Damaris Green, who's been absolutely crushing her Flat Tummy journey! She started with us way back in 2016 (that's what we call an O.G!) with our Detox Tea program and then jumped on board with our Weight Management Shakes. Want to hear more about how Damaris is kicking bloats' a** and improved her daily health? Keep on reading!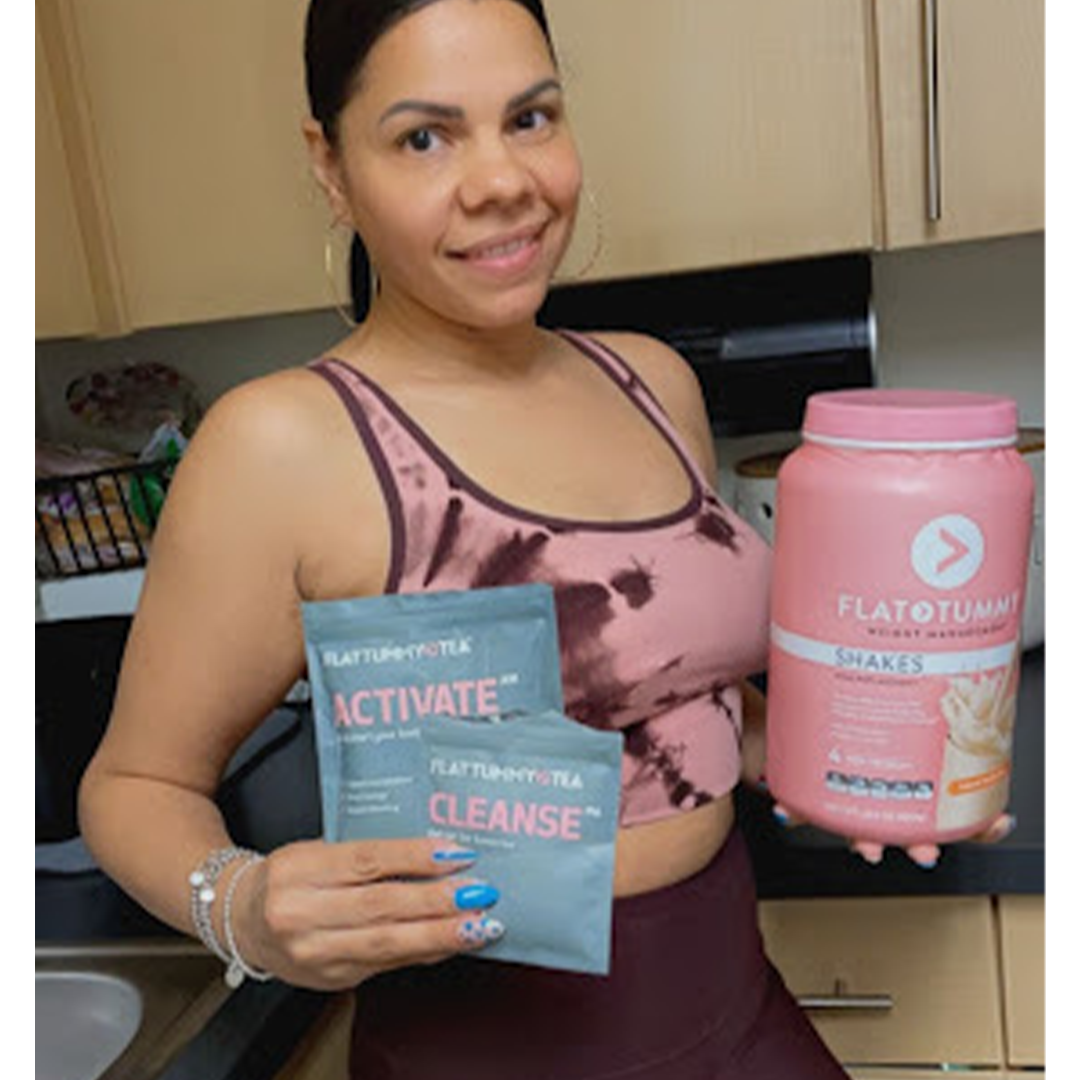 I first bought the teas in 2016 and saw a difference with my bloating. I have PCOS and it causes excessive bloating and water retention. I then had a health scare in February, 2020 I had Stage 1 cancer cells in my uterus and since Covid hit in March I had to wait until July, 2020 to have surgery. After my surgery I was told that I needed to take radiation pills for 3 months and I refused. I sought help from a holistic nutritionist who created a diet for me, cutting out dairy, sugar, salt, carbs and starches, so I had to find an alternative meal replacement because I wasn't big on breakfast. I saw that Flat Tummy had shakes and decided to use them because I like the ingredients. I've been using the shakes as a breakfast meal replacement ever since... I prefer [my shakes] with just oat milk. I do the shakes every day (Monday-Friday) and if I go to the gym on the weekend I do a shake before the gym. I do the teas 2-3 times a month because I no longer have bloating like before.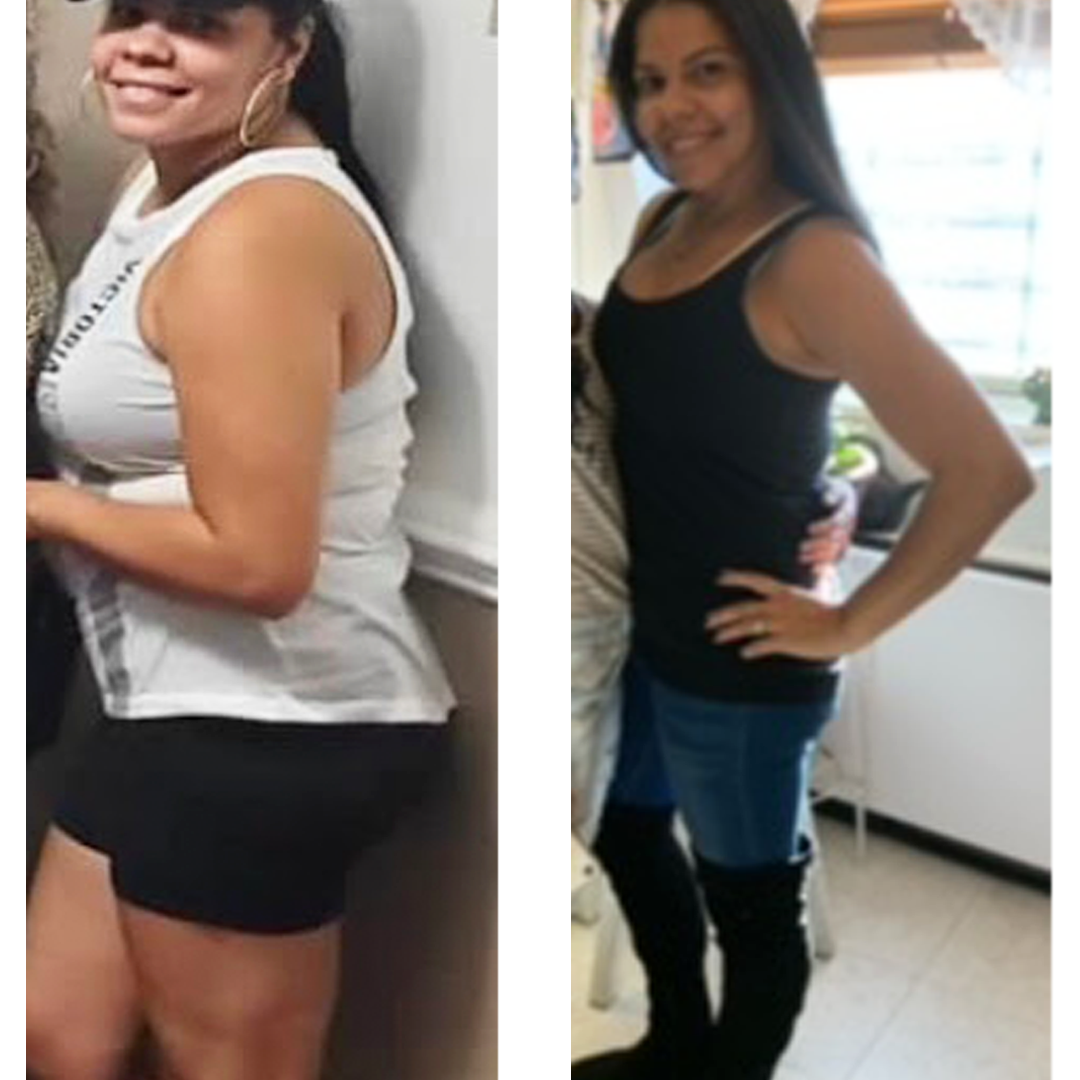 My main goal with [my Weight Management Shakes] was to use it as a meal replacement, control bloating and the Super Citrimax for energy along with the protein to sustain me while I work out. With the Flat Tummy shakes I'm not hungry in the morning, I have lots of energy during the day and after workouts and with all the vitamins it contains I see a difference with my hair, skin and nails… I have been doing the same things for over 2 years now and I have maintained my weight and never looked and felt better.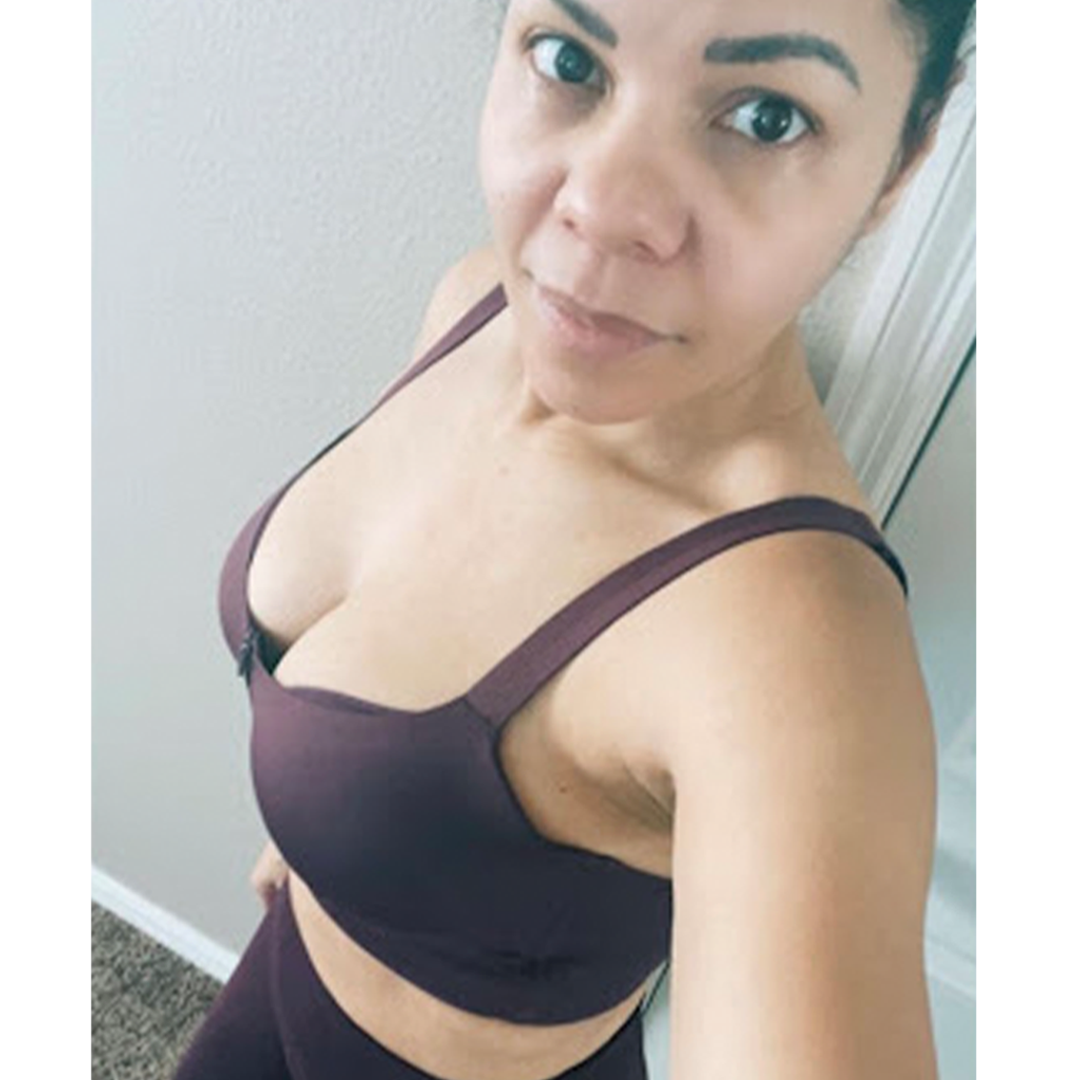 I like that when you post your products you state the importance of proper diet and exercise…I workout at the gym 3-4 times a week. I prefer the gym over working out at home because I stick to working out as opposed to stopping at home and getting distracted…My job is mostly sitting in the computer or in meetings but every chance I get I try to take a walk outside.
So there it is, the full rundown on how Damaris has been rocking her tea detox & meal replacement shakes. Get started with both our key Flat Tummy programs in our Essentials Bundle here for 30% OFF.
*This should not be used a substitute for professional treatments or diagnosis, please speak with your GP or a medical professional if you have concerns.