Review on Flat Tummy Tea: 2-Step Detox
Posted by Nicole from Flat Tummy Co on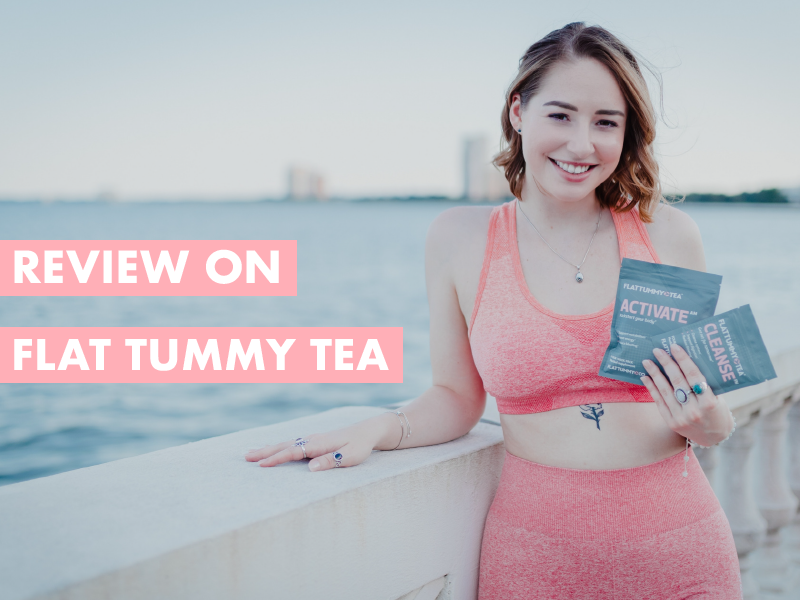 Heather has been a part of babe nation for quite some time! She recently posted a review on her website about her experience with Flat Tummy Tea and we thought we'd share! Check it out below.
Heather's Review
I'm super excited because today I bring to you a product review for another one of my absolute favorite companies, Flat Tummy Co.
But first… like I said in the past and will say many more times, I will never come to this platform and write a blog post so that I or anyone else can sell a crap product to you. This blog is my passion and only reflects my personal beliefs, values, and opinions. This post is not sponsored or paid for in any way. This is my honest review of Flat Tummy Tea. I chose to do this review because I'm a huge fan of Flat Tummy Tea and have been a customer for years!
I started using Flat Tummy Tea at the beginning of college after I saw this product really take off. I constantly saw content creators, influencers, and celebrities sharing photos holding up their fresh bags of Flat Tummy Tea. Everywhere I looked online back then, I saw Flat Tummy Tea – on Instagram, Twitter, and YouTube. There was always a girl holding up two bags of the tea with a beaming smile on her face. 
I finally decided to purchase the tea after seeing the product countless times and beginning a nice, long health and exercise kick. I saw that my stomach was not exactly as flat as I would have liked and I went shopping for any product that could get me one step closer to the body I wanted, which of course led me to purchase Flat Tummy Tea. 
What is Flat Tummy Tea?
Flat Tummy Tea is a loose leaf detox tea that's made from natural herbs known to cleanse the digestive system, reduce bloating, and speed up the metabolism. The cleanse includes two different teas – activate and cleanse. Activate reduces bloating, supports the metabolism, helps maintain a healthy immune system, and boosts energy. The cleanse detoxifies your system, reduces bloating, decreases water retention, and cleans out the digestive system. 
It's designed to help your body kick that bloat around your belly that comes from eating out way too often and not being as kind to your body as you should be. It gets rid of that bloating that's been hanging around and with it that super heavy, gross, sluggish, and un-sexy feeling.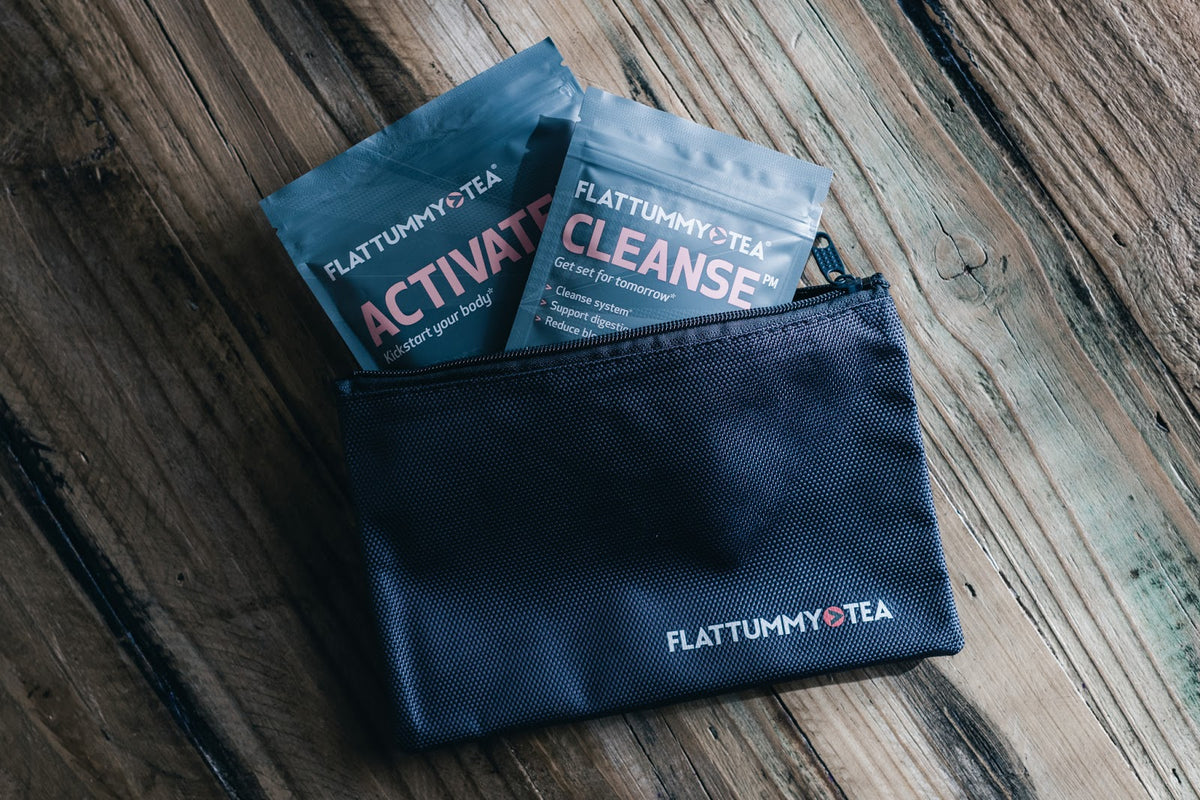 It's not like a diet supplement that will make you lose weight or get rid of your appetite, but rather a cleansing system. It won't make you drop 10 pounds so you look extra hot this summer. Trust me, you'll still have to work out. Flat Tummy Tea cleans out the digestive tract, makes the bloat go away and helps you feel more confident in everything that you wear. 
How does it work?
The Flat Tummy Tea cleanse is two different teas that are meant to be taken at different times. The Activate tea is meant to be taken every morning when you have breakfast. It helps reduce the bloat while also giving you extra energy and helping to boost metabolism. The Cleanse is meant to be taken in the evening. For the first week, you use the Cleanse tea every other evening, after that you switch to every third night. 
The Flat Tummy Tea Cleanse is sold in two-week programs and four-week programs on the website, but I typically don't do more than two weeks at a time. 
Disclaimer: It is the loose leaf tea, so you do have to boil the water, put the leaves in an infuser and let it steep for several minutes. You also DON'T want to go overboard with the tea leaves to try to get it to work "faster" or "better." A teaspoon of the leaves will do.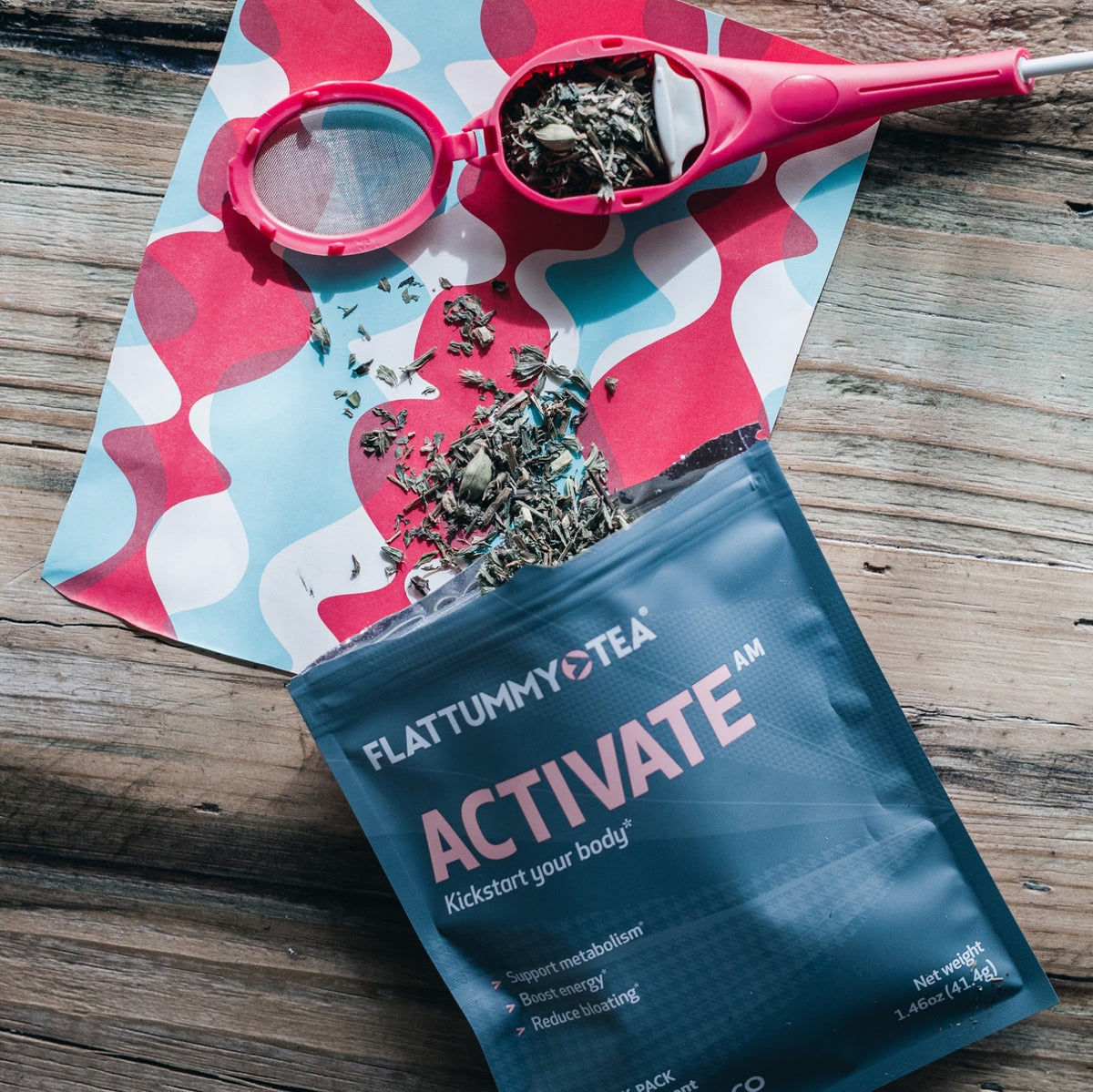 My Experience 
I'll be honest, as curious as I was about this product and all the hype around it, I didn't actually believe that it would work. At least not enough to still be using this product five years later even as an adult who ALWAYS keeps Flat Tummy Tea around the kitchen "just in case." No, I thought this product would be another one of those things that I got super excited about for a couple of weeks before I realized it wasn't all THAT.
However, from the first time I used Flat Tummy Tea I was amazed. Within the first few days, the bloating that had hung around – no matter how much water I consumed and how frequently I worked out – simply disappeared. It went down dramatically. My stomach no longer had that little round shape to it, and instead laid flat. Before then, I thought that maybe, "That's just how my body is." I hadn't realized that it was just bloating that a simple cleanse could fix. Had I known that very first time how dramatic it would be, I would have definitely taken before and after pictures! Oh well, that was five years ago.
Since that first time I saw results from Flat Tummy Tea I used it at least twice a year and do the entire two-week cleanse. I always use this product religiously around Thanksgiving and Christmas when my bloating and water retention is at its WORST. (You know what I'm talking about!) My family has become very familiar now with my "special detox tea" that I make a point of sharing it's "expensive." I always make a big deal whenever I leave the room to tell everyone in my family, "I'm NOT done drinking my tea! No one dump out the tea trying to clean up!" Once I even put a note in front of it so the tea would still be there even through one my mom's and grandma's frantic cleaning frenzies. 
Now I know you weren't expecting that tangent, but I share it because I really AM a fan and real-life customer of this product. I believe in it enough to pack it and take it with me during the holidays!
However, I don't do the entire two-week program all the time. Sometimes, if I notice a little bit of bloating through the year but don't think it's necessary to do an entire two weeks, I'll even use the cleanse for a couple of days until my stomach flattens out. Flat Tummy Tea has become my secret weapon. I even use Flat Tummy Tea for a few days before I have a shoot coming up!
Company Review 
I normally don't review a company when writing a product review, but I did include this part for Flat Tummy Tea for their wonderful customer service. TWO TIMES my Flat Tummy Tea was stolen right after it was delivered to my house. It happened in two different neighborhoods in two different states. I haven't had many packages stolen, but somehow it was taken TWICE from me. Both times, the company had my back. 
I also wanted to mention that the company has now expanded and creates shakes, supplements, appetite suppressing lollipops, a wide range of teas, and workout plans. Every time I take a look at the Flat Tummy website, there are always new products available, but there was a time when the company's only product was their detox tea. It just goes to show that the company is doing something right and people love their products since they've been able to expand so much.
Flat Tummy Tea is not just some random product that's all hype with no results. I love the product so much that I always have some on hand. Even my boyfriend, Matt, just asked me last week, "When are we gonna start Flat Tummy Tea again?"
Wellness Blogger, Heather Ione Clark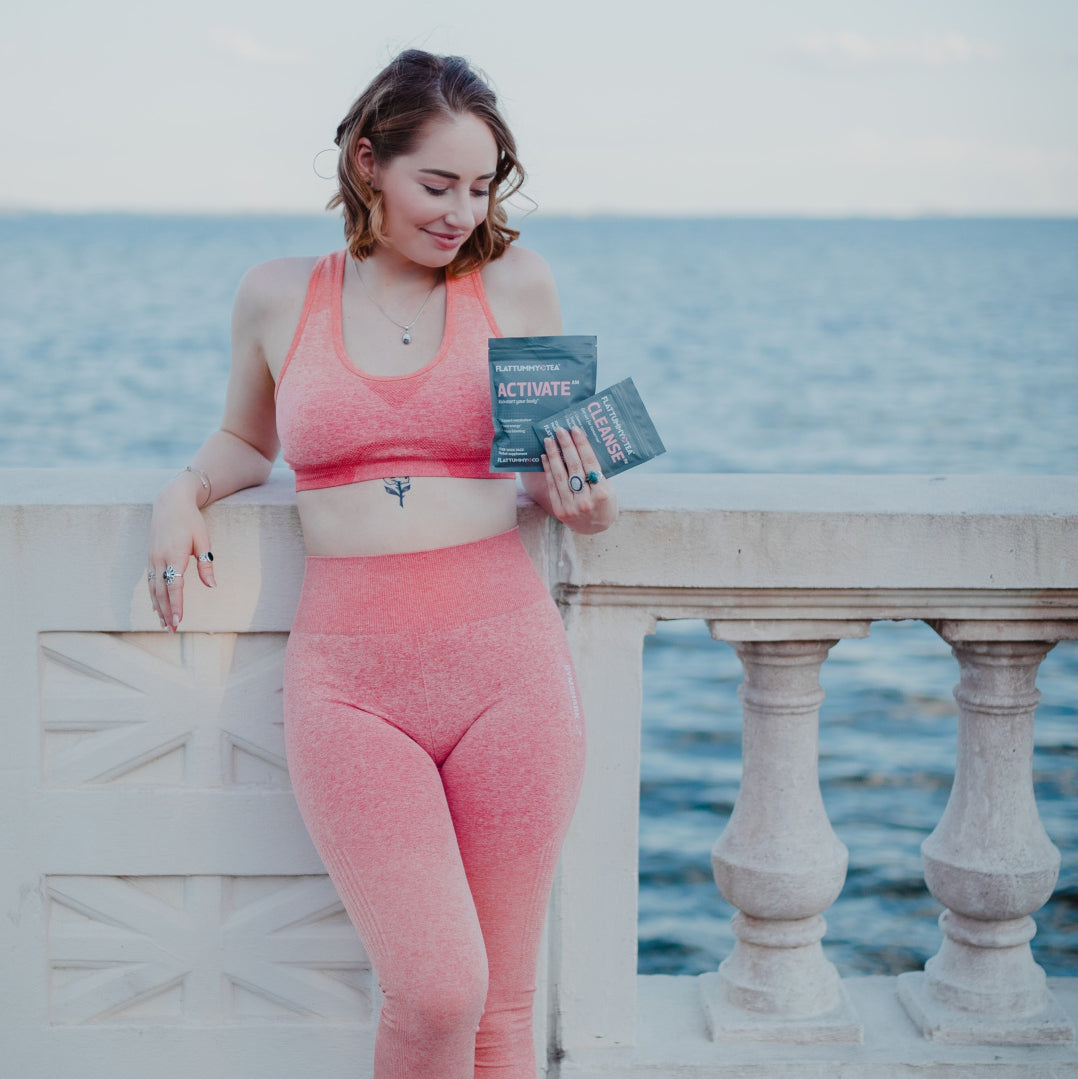 Photos by Ray Reyes, IG: @rocketsciencephoto.