Detox Essentials Bundle
Posted by Shelby from Flat Tummy Co on
Discover what a full body detox can do for you with the Detox Essentials Bundle. 
It Comes with: 
Flat Tummy Tea (28 day program), Flat Tummy Cleanse (8 tea bags) and Flat Tummy Iced Tea (28 servings). We recommend completing your Flat Tummy Tea program first, before starting your Flat Tummy Cleanse and Flat Tummy Iced Tea - but we'll get into that below.
Step 1:
Activate tea, drink each morning before or with breakfast.
Step 2:
Cleanse tea, drink in the evenings following the provided schedule. 
These unique blends are packed with hand picked ingredients that work together to boost energy in the mornings, cleanse your system, reduce bloat, and speed the metabolism.*
 Like millions of other women, you'll be glad to have Flat Tummy Tea on hand!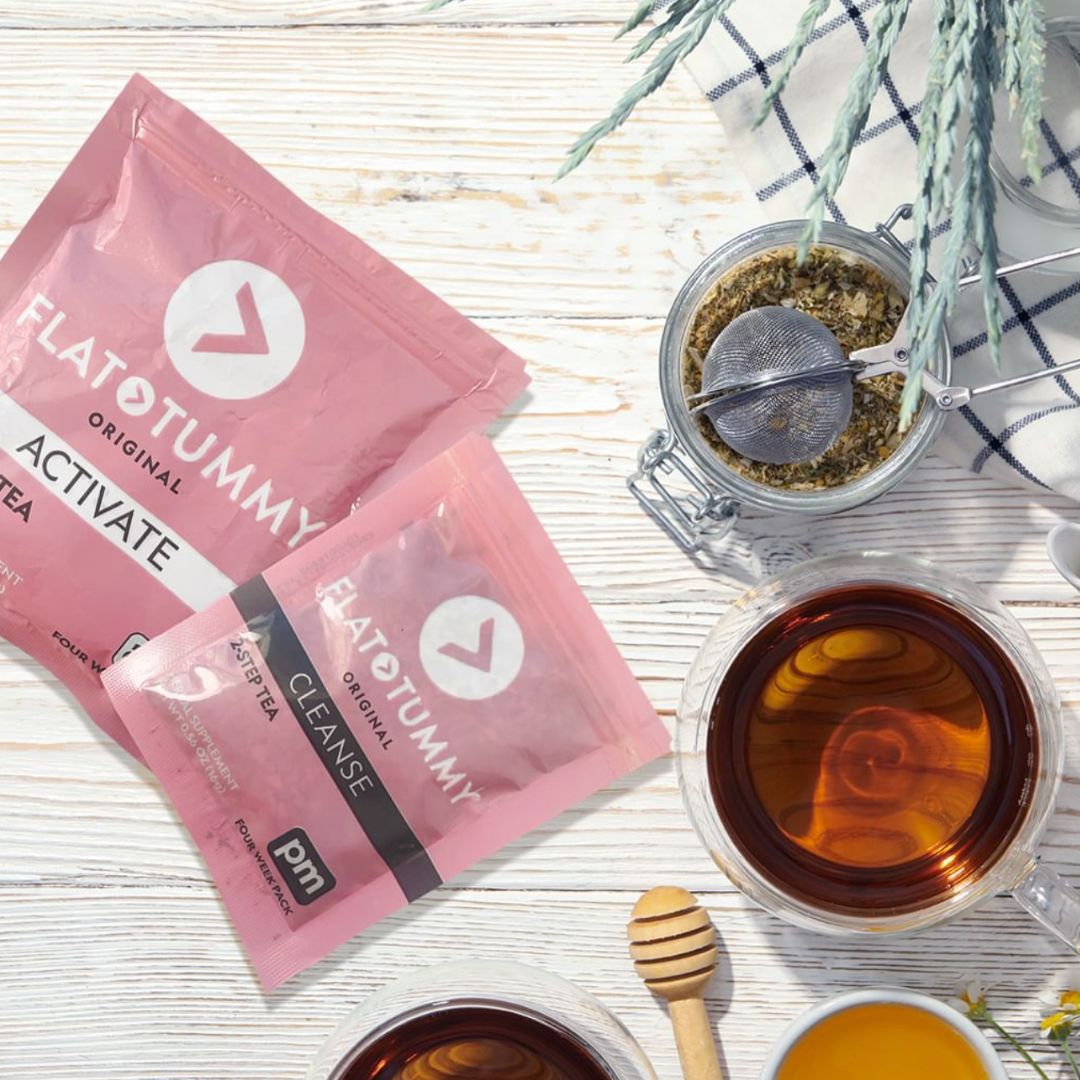 After you've finished your 28 day Flat Tummy Tea program, our all-natural Flat Tummy Cleanse helps maintain those results. Drink in on the weekends before bed to cleanse your system, support healthy digestion and keep the bloat at bay. We've pre-portioned our Cleanse tea in convenient individual tea bags, so it's easy to take on trips.*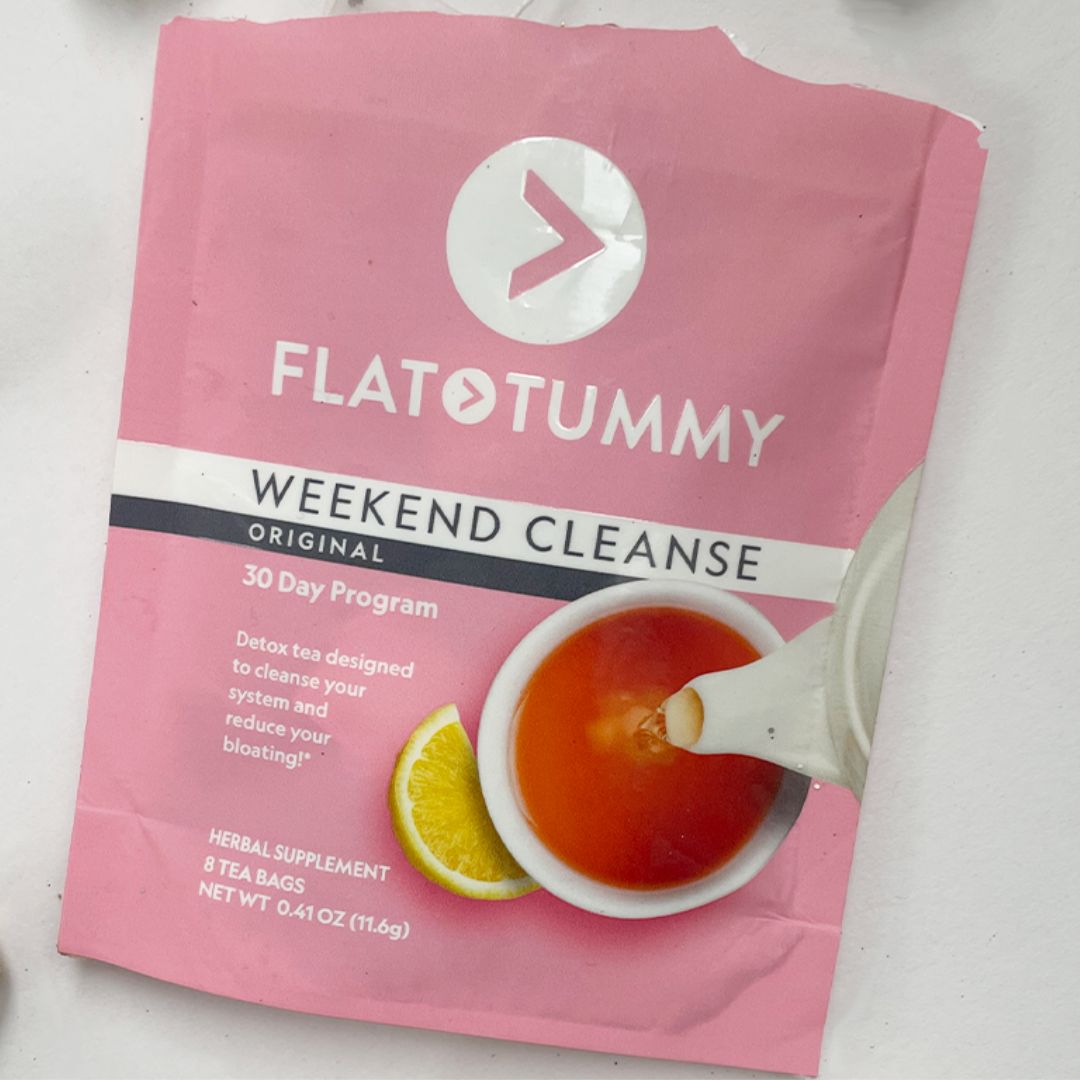 Flat Tummy Iced Tea is like a bonus blend. It doesn't need to be taken every single day, but rather on the days your metabolism could use some help. Made with high quality ingredients loaded with antioxidants, our Iced Tea blend works to help kickstart your metabolism and support your digestion.*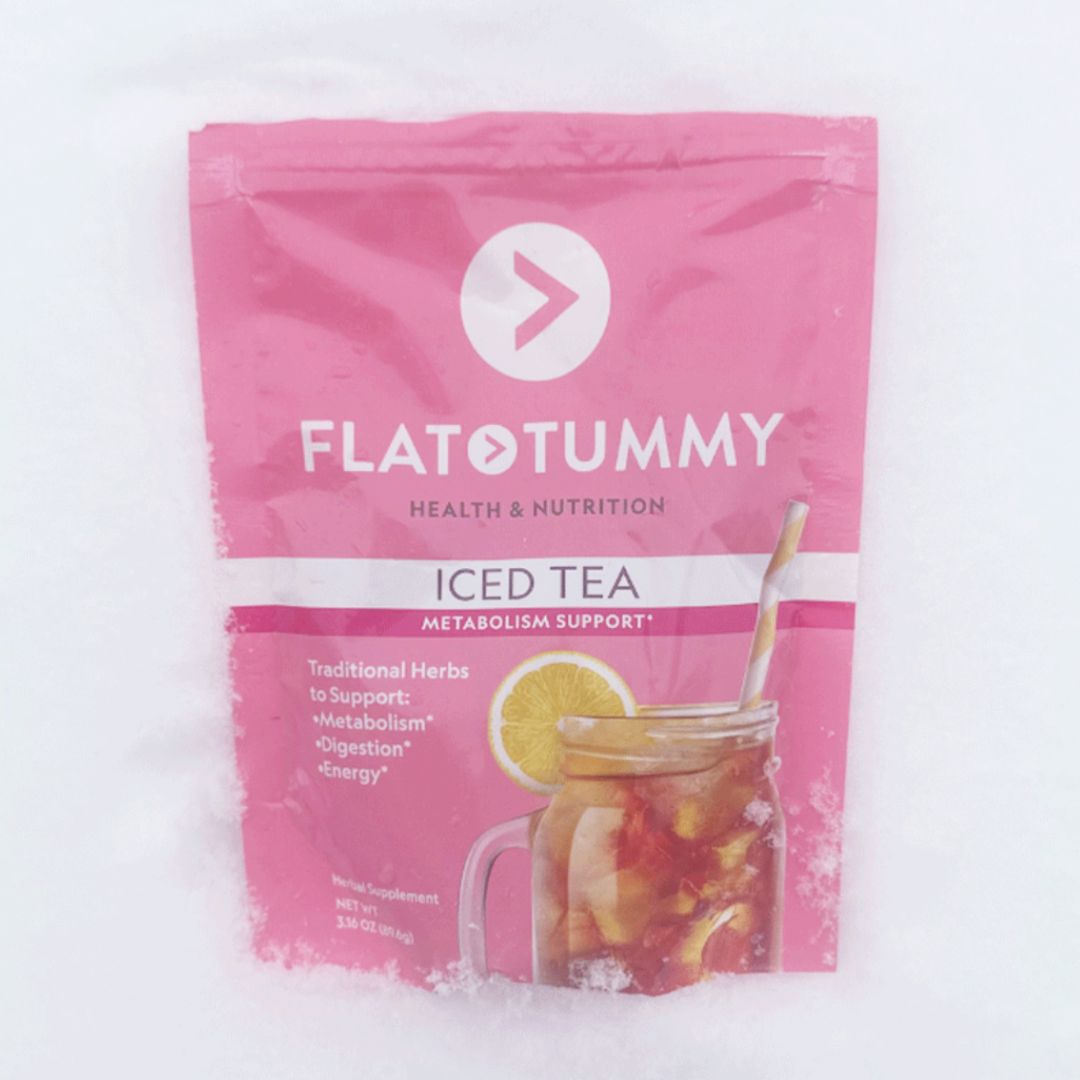 Don't wait any longer to complete your full body cleanse. You can grab your Detox Essentials Bundle for 30% off today!