3 FLAT TUMMY TRANSFORMATIONS YOU NEED TO SEE!
Posted by Shelby from Flat Tummy Co on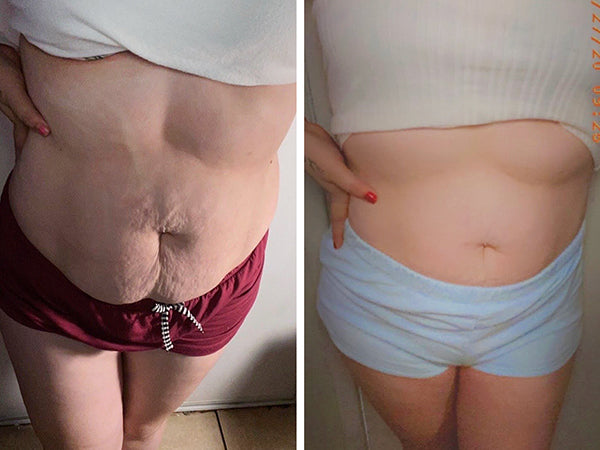 Seeing is believing, and you better believe that you can't fake results this freaking fierce! We've got real women getting real results and we're pumped to share our latest round of Flat Tummy Transformations with you.

Before we continue, we should warn you- using our products may result in some Flat Tummy Side Effects, such as looking and feeling freaking fiiiine like the 12/10 that you are! Ready for some inspo?
Program Used: Flat Tummy Tea
@jadorezee_23 had been using our 2 step Flat Tummy Tea- Activate & Cleanse. Sometimes known as Flat Stomach Tea, but this combo WORKS! Designed to help you cleanse & debloat, it also works to help boost your energy, and speed your metabolism!* It's no wonder @jadorezee_23 has been loving our all-natural formula!

@jadorezee_23 - "Moved LBS in a week. Been using the Activating and Cleansing Tea"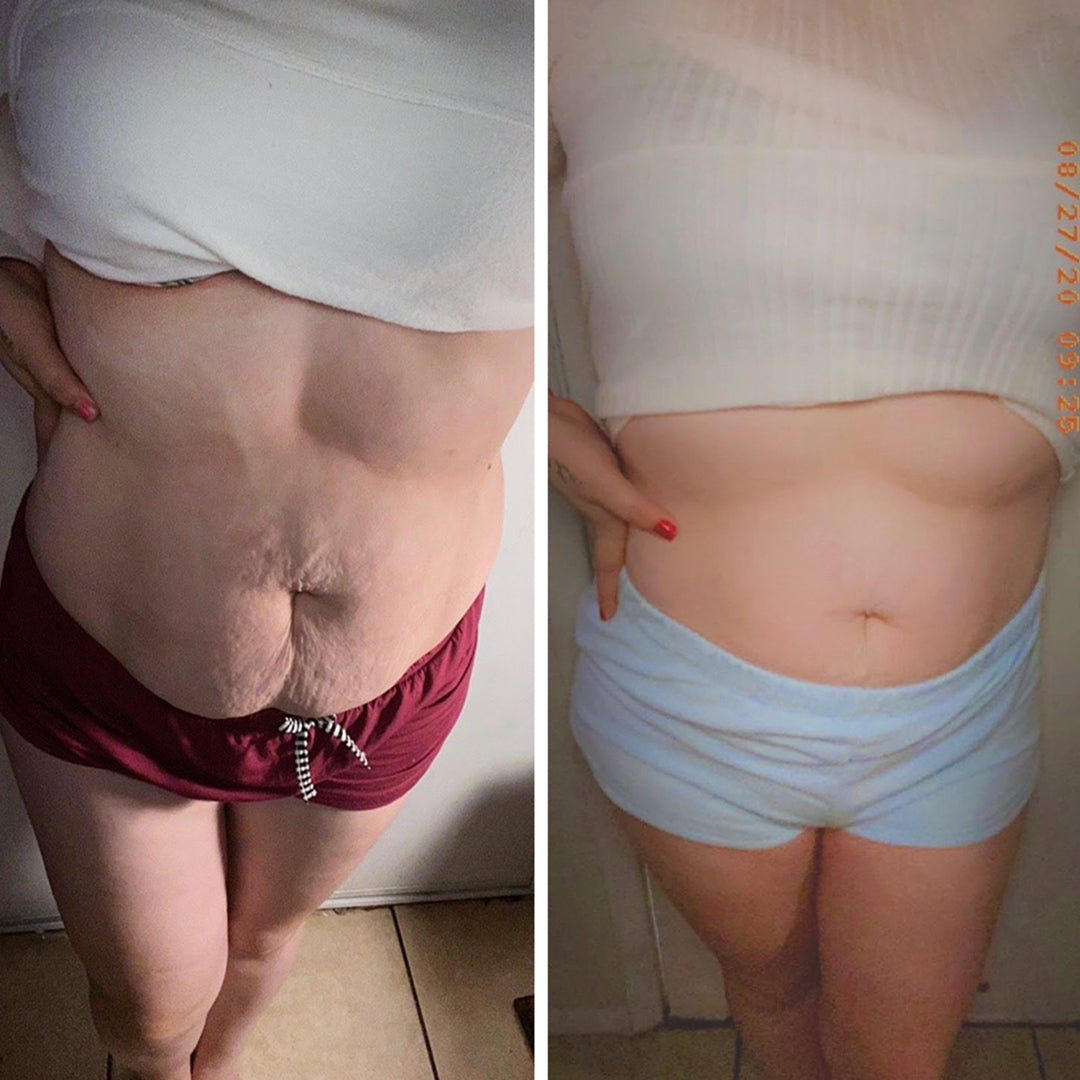 Program Used: Flat Tummy Shakes
Jacqueline Laurita has been using Flat Tummy Shakes for some time now, and who could blame her?! Packed with Super Citrimax, making them 3× more effective than diet and exercise alone.* They're Keto-Friendly, vegan, gluten-free, and have no added dairy, soy, or sugar. See what Jacqueline Laurita has to say below.

@jaclaurita- "Who else feels like there's not enough time in the day?! @flattummyco's meal replacement shakes were like a saving grace for me before, so I'm bringing them back into my routine. Each serving has more than 50 fruits and vegetables, 22 vitamins and minerals plus 20 grams of protein. They're super easy to whip up in 30 seconds and keep me feeling full until dinner. You should check them out…"#GlutenFree #SoyFree #DairyFree #NoSugar"

Program Used: Flat Tummy Shakes & #1 Original Detox Tea
The only thing better than one Flat Tummy Co product (not to be mistaken with flat stomach products) is combining two of our most popular programs together! Don't get it twisted, our shakes and tea aren't appetite suppressant candies, but if you're looking for those be sure to check out some reviews here. Our shakes and tea are combined in a Flat Tummy Essentials Bundle, and they'll work to help you get rid of bloat, and move those stubborn LBS.*

@karli.ohanasalonaz - "So I'm usually super skeptical about buying things from instagram… @flattummyco is the real freaking deal!! I did their 4 week program of a shake meal replacement and the day/night tea. I'm down LBS and I'm blown away. I'll be doing this system again and can't wait to see the progress in the next 4 weeks."
Program Used: Flat Tummy Meal Replacement Shakes
Our next real woman with real results spotlight is a huge fan of our Weight Management Shakes, also known as our Meal Replacement Shakes. They're keto-friendly, packed with 20g of plant-based protein, and they're designed to help you cut the cals, kick the cravings and of course, support your weight management goals.* They're convenient for healthy meals on the go, and are the perfect workout shake!

@cmiiamorr - "I just wanted to say thank you for your shakes it made my stomach go down a lot"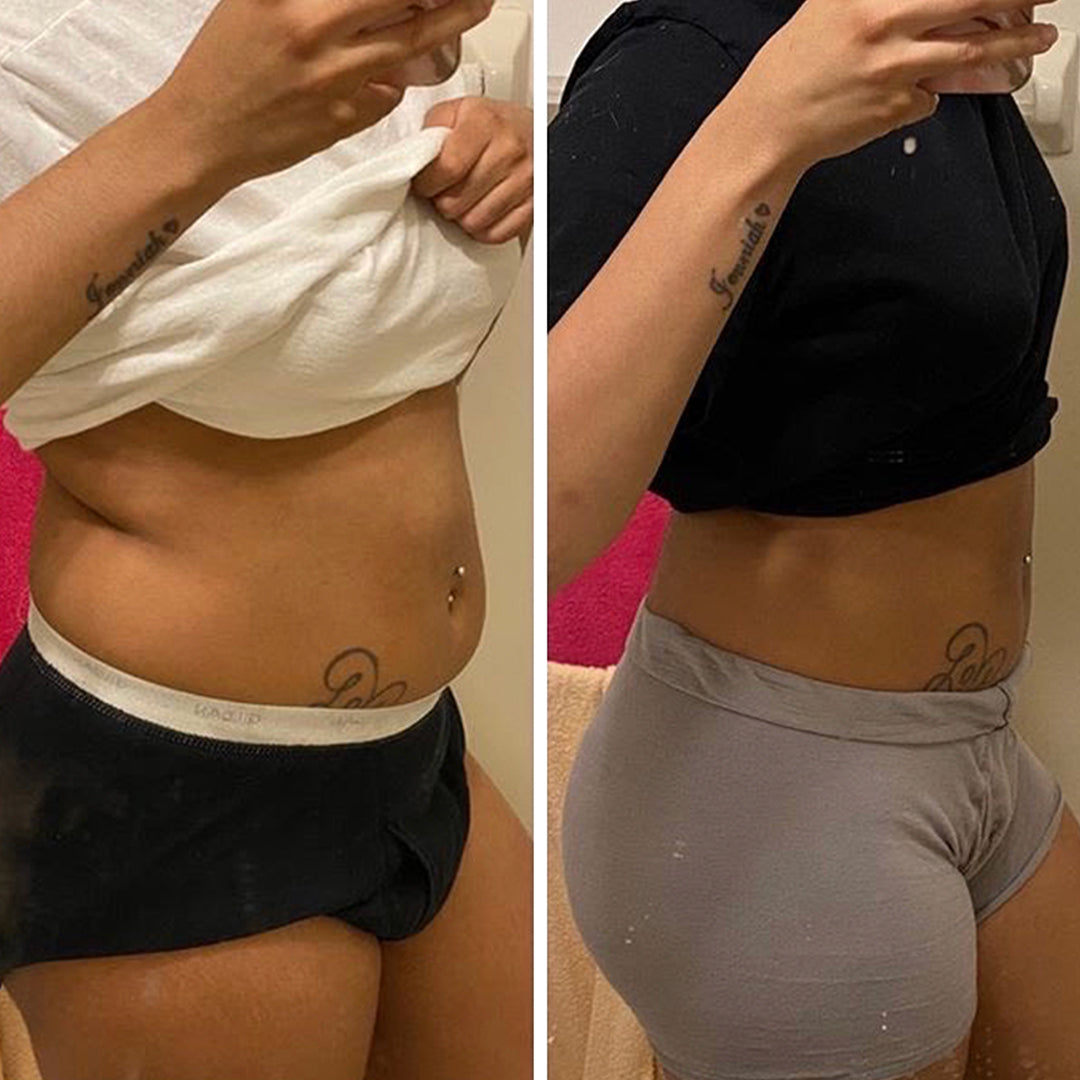 Not yet convinced? That's okay, we have tons of more reviews and ratings on all of our programs here at Flat Tummy Co. Be sure to give it a read through, and let us know what you think! Have you tried one of our programs? What did you think? Let us know in the comments below!