About Our Gummies
Posted by Shelby from Flat Tummy Co on
Looking to up your health game, but want to avoid a plethora of pills and lip puckering apple cider vinegar? We're here to help with our full line of vegan-friendly, delicious, Flat Tummy Gummies. Let's bring the FUN back into taking our vitamins as adults.
Here's a quick rundown on our 3 top sellers.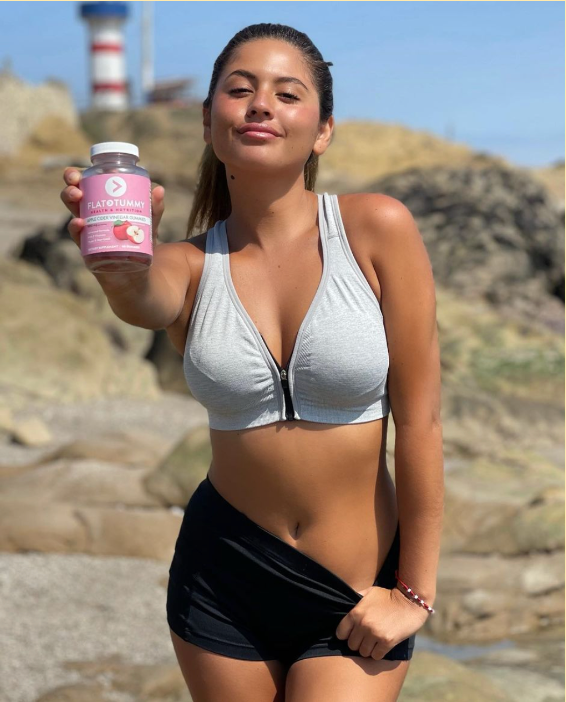 Apple Cider Vinegar
Ditch those morning shots for our tasty Apple Cider Vinegar Gummies. Our Flat Tummy ACV Gummies work to provide the same traditional benefits of apple cider vinegar, without the disgusting taste. Benefits include helping to support weight management, reducing appetite, boosting energy, and that's not all.* They also help support a healthy gut and complexion.*
Directions: Take 2 gummies daily along with food.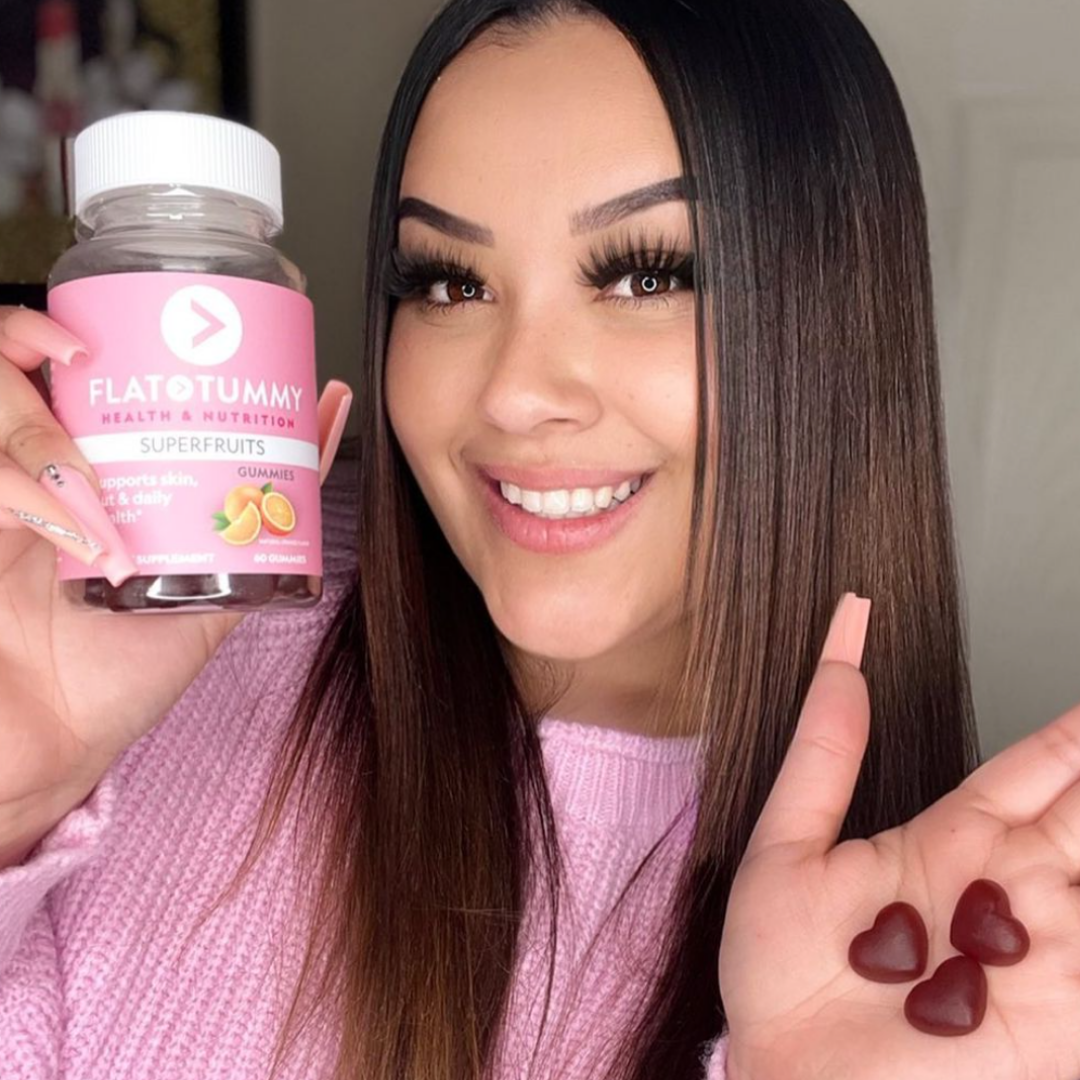 Superfruits
Superfruits Gummies are jam-packed with unique ingredients, helping you take care of your body both inside and out (shout out to skin health!). Rich in antioxidants A, C, and E, our Superfruits Gummies feature skin-nourishing and collagen-building ingredients, for that youthful appearance. They also help provide essential nutrients to support your gut, immune and cellular health.* We call that a win-win!
Directions: Take 2 gummies daily along with food.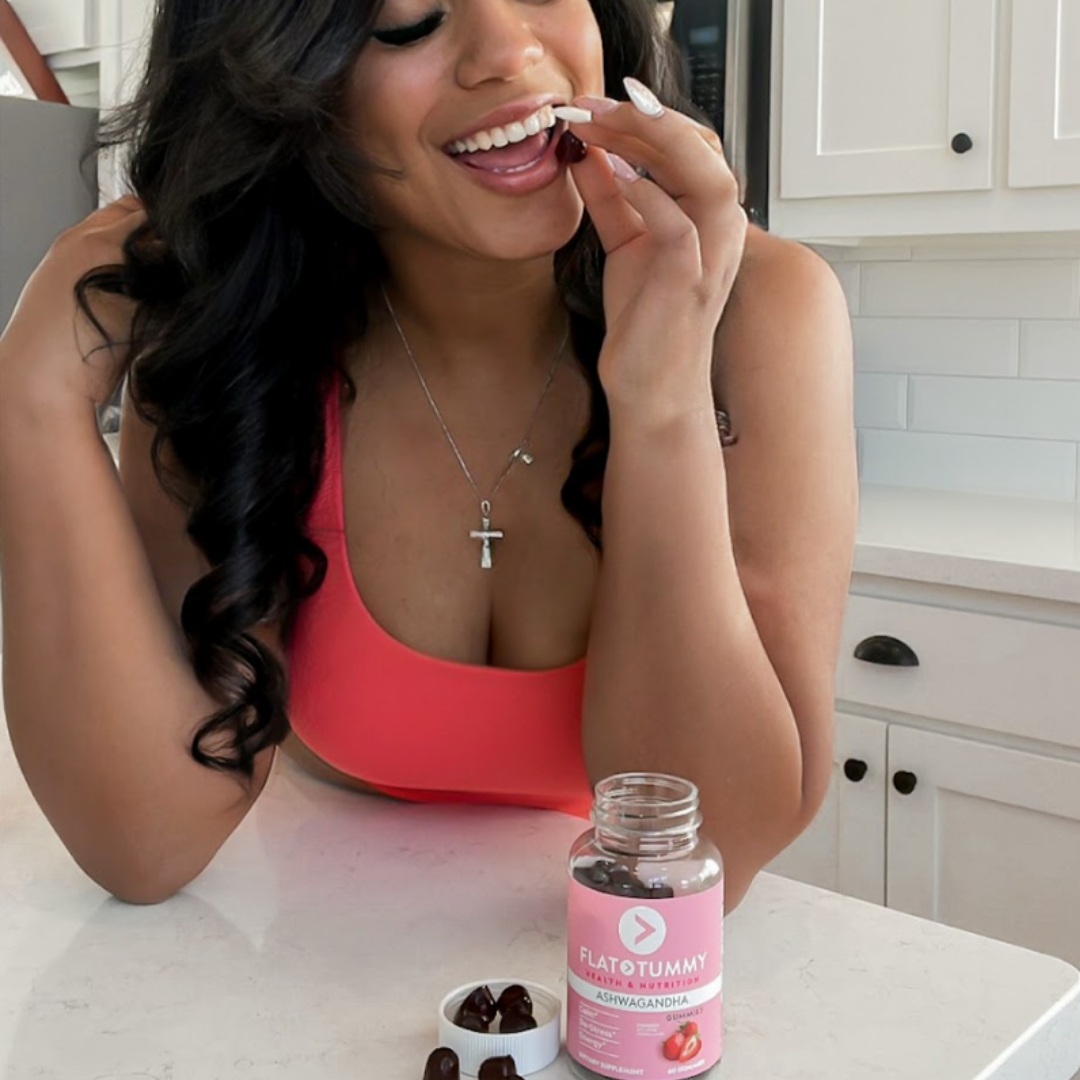 Ashwagandha 
Stress and fatigue starting to take over? That's where our Ashwagandha Gummies come in! Our Ashwagandha Gummies are packed with Sensoril® Ashwagandha, which is a clinically studied ingredient extracted from the roots of the Withania somnifera plant. It works to help reduce stress, fight fatigue by boosting natural energy, and aid in relaxation.* 
Directions: Take 2 gummies daily along with food.
Women's Gummy Essentials Bundle
If you're looking for all of our Flat Tummy Gummies be sure to check out our Women's Gummy Essentials Bundle here. You'll get 2 x each Gummy (ACV, Superfruits, and Ashwagandha), with 15% off.