Back to Flat Bootcamp
Posted by Nicole from Flat Tummy Co on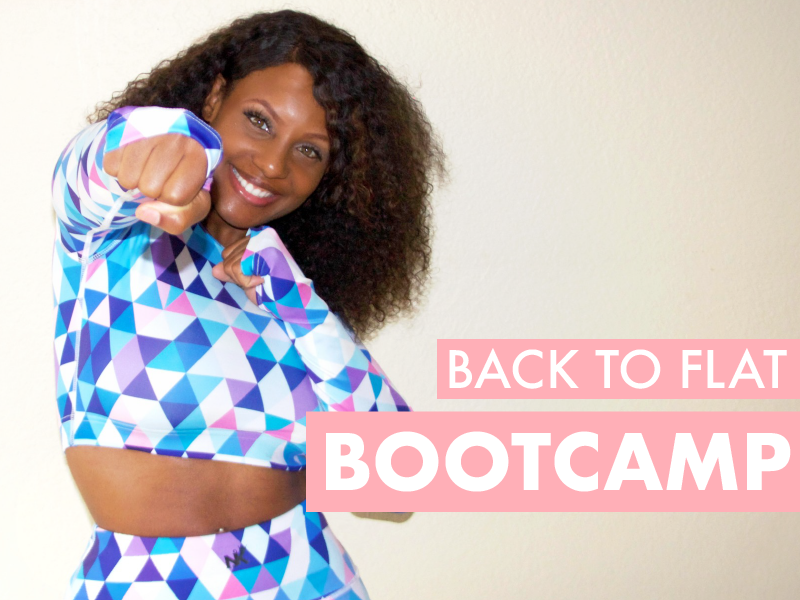 Alright ladies, stop procrastinating! Summer is practically here and it's freakin time to crush your tummy goals. We're gonna help you get back to flat PLUS hook you up with 20% off best sellers to give yourself an extra boost.

So, what do we have up our sleeve this week? A FREE FREAKIN' BOOTCAMP! That's right, for the next 7 days we'll be posting challenges for you to complete. It's designed to target your entire body, with no equipment needed - which means you can do it from the comfort of your own home! Plus it's totally free, so there's no room for excuses.
Mark your calendar, set your alarm, and get ready for kick-a** results.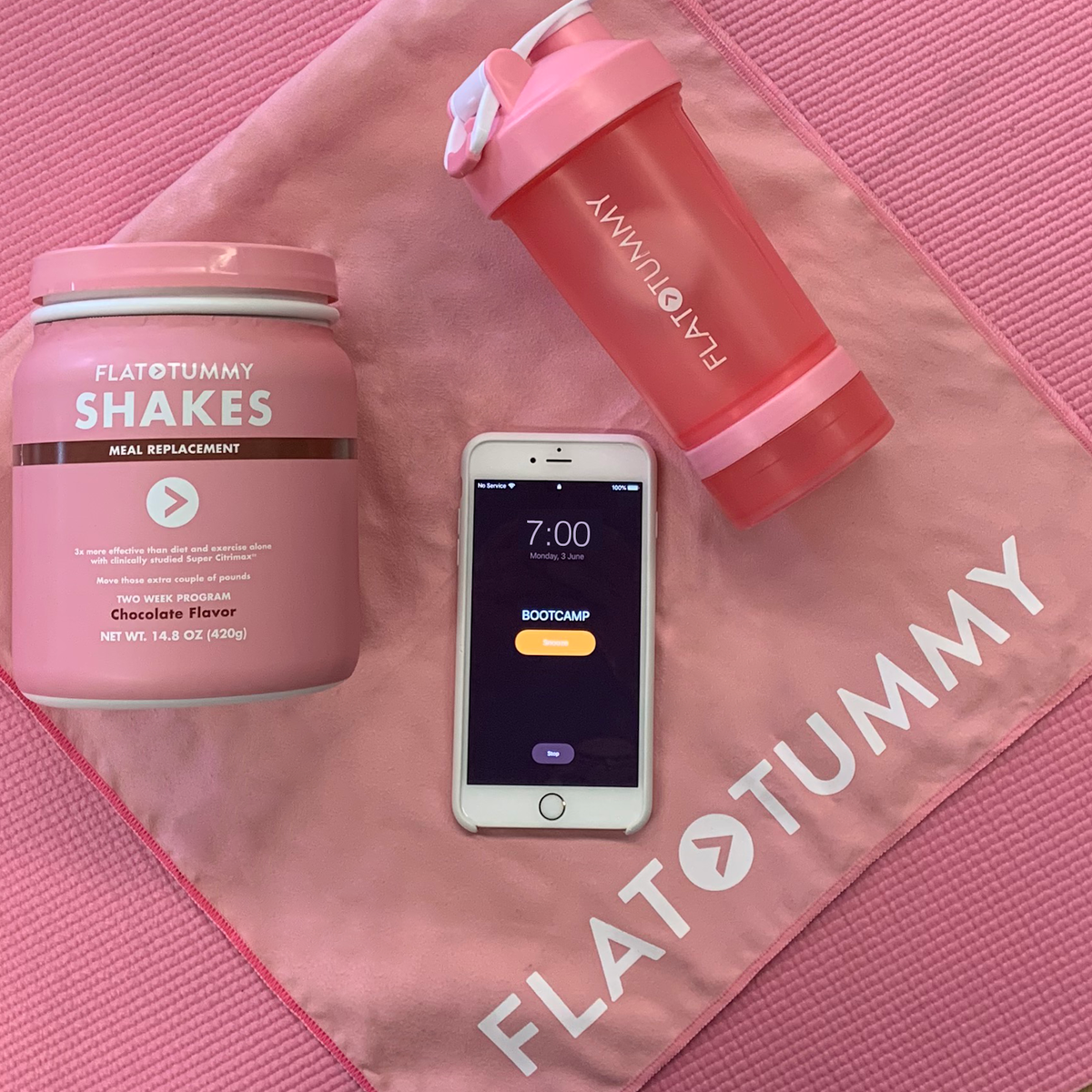 Step 1? Get prepared with your bootcamp necessities! Our Shake It Up Bundle comes with 4 weeks of Flat Tummy Shakes, your own Shaker Bottle and Sweat Towel… cause duh, we're about to put in work and yes, that does mean sweat babe.

Optimize your workouts with Flat Tummy Shakes. They're packed with clinically studied super citrimax, which is 3x more effective than diet and exercise alone! You can also use your Shaker Bottle to keep hydrated during your workout and stash your shake powder in the detachable bottom. Once you're ready for it, add 8oz of water, dump in your powder and shake it up! There's 20 grams of protein per serving, so it'll help fuel & build muscle! Maximum results? You know it.
Pro babe tip? Set a daily alarm in your phone to remind you of your workout. We'll be releasing each workout everyday at 7PM (EST).

Getting back on track is way easier with backup. Make sure to take your before/during/after pictures to see your progress AND celebrate every milestone! We're def here to cheer you on too, send us your results on @flattummyco or email them to getflat@flattummyco.com.