My Postpartum Journey - Where I Started
Posted by Naomi Wisen on
Hi squad, I'm part of the Flat Tummy team here at HQ and a mom of ✌️ 
When it came to postpartum, I had sooo many questions. Like what to do, what not to do, how far to push my limits and when to just take a break, all while raising two under the age of 2. The word overwhelmed doesn't even begin to cover it, but it's the best I can do to describe what I was feeling. Now, I know everyone's bodies are different (as are their goals), so I'm not here to recommend, suggest or give medical advice - I'm just here to share my postpartum experience and what worked for me. I hope you enjoy it!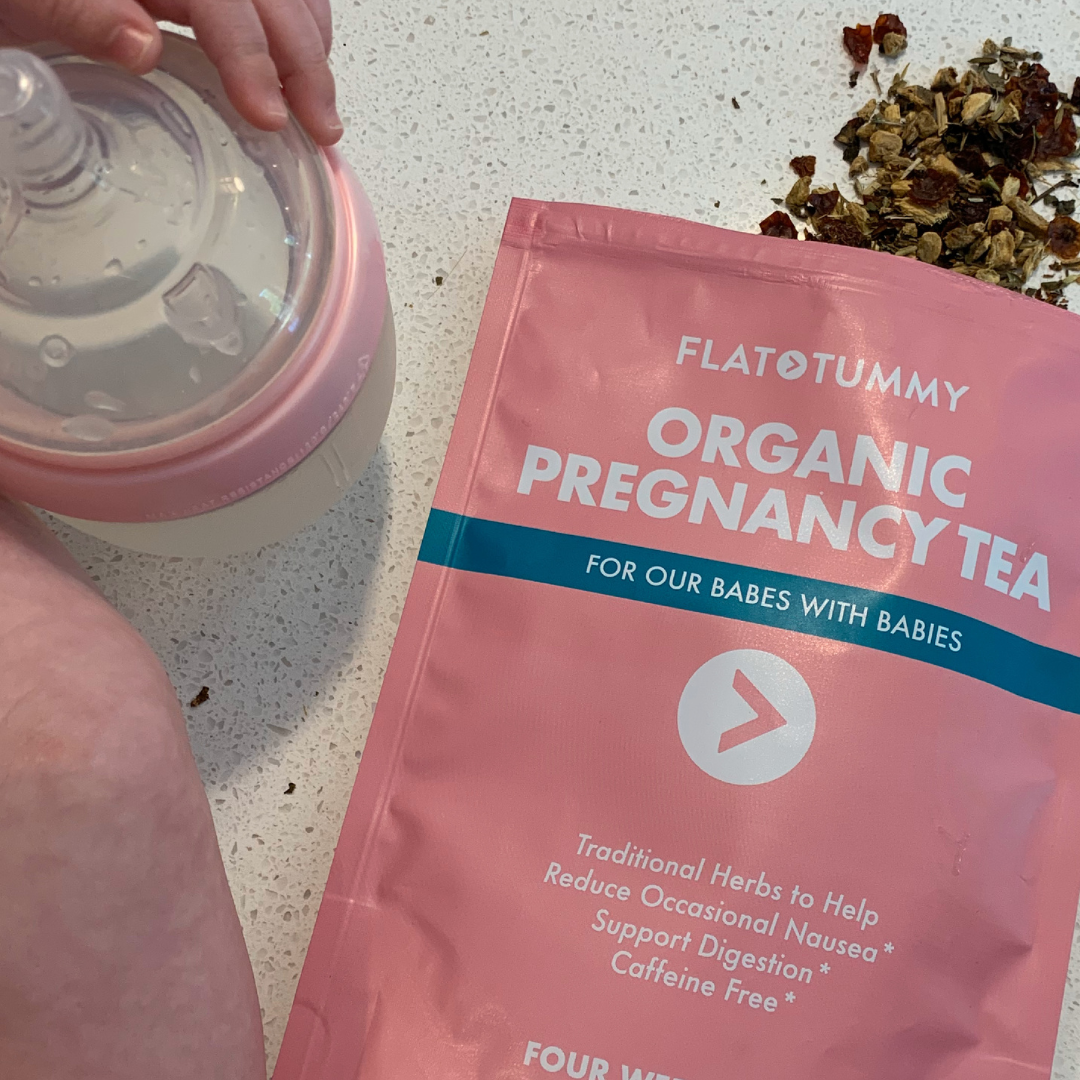 Taking a moment to myself:
Mom-guilt is real, but I knew taking a few moments for myself each day was crucial. I'd throw on the kettle, steep a 100% Organic Pregnancy Tea, then sneak away for a quick 5. I loved the soothing properties it provided after giving birth. Thanks to this delicious tummy tea, I felt less bloated and sluggish, and my energy levels were boosted as well. It was my daily must-have.
  Having a snack:
 One of the things I struggled with was eating enough. It was difficult to take care of two tiny humans and make sure I was eating properly. When I didn't have time to sit down and eat, I would snack on something nutritious. A Meal Replacement Shake* was often my go-to! It was a quick and easy way to get my needed nutrients, while helping keep my appetite under control. It also helped me not overeat later out of exhaustion. 
 Moving My body:
I really liked getting outside with my headphones on and walking with the stroller to get my body moving. It dragged me out of the house and into the fresh air. I would (and still like to) do quick 15 minute Flat Tummy Workouts from my FT App. It was a quick and easy way to move and gain energy!
The main thing I ALWAYS keep in mind is not to compare myself or postpartum journey to other moms on social media. All of these things helped me a lot during postpartum the second time around. You got this mama!
*This should not be used a substitute for professional treatments or diagnosis, be sure to consult your doctor or GYNO if unsure.