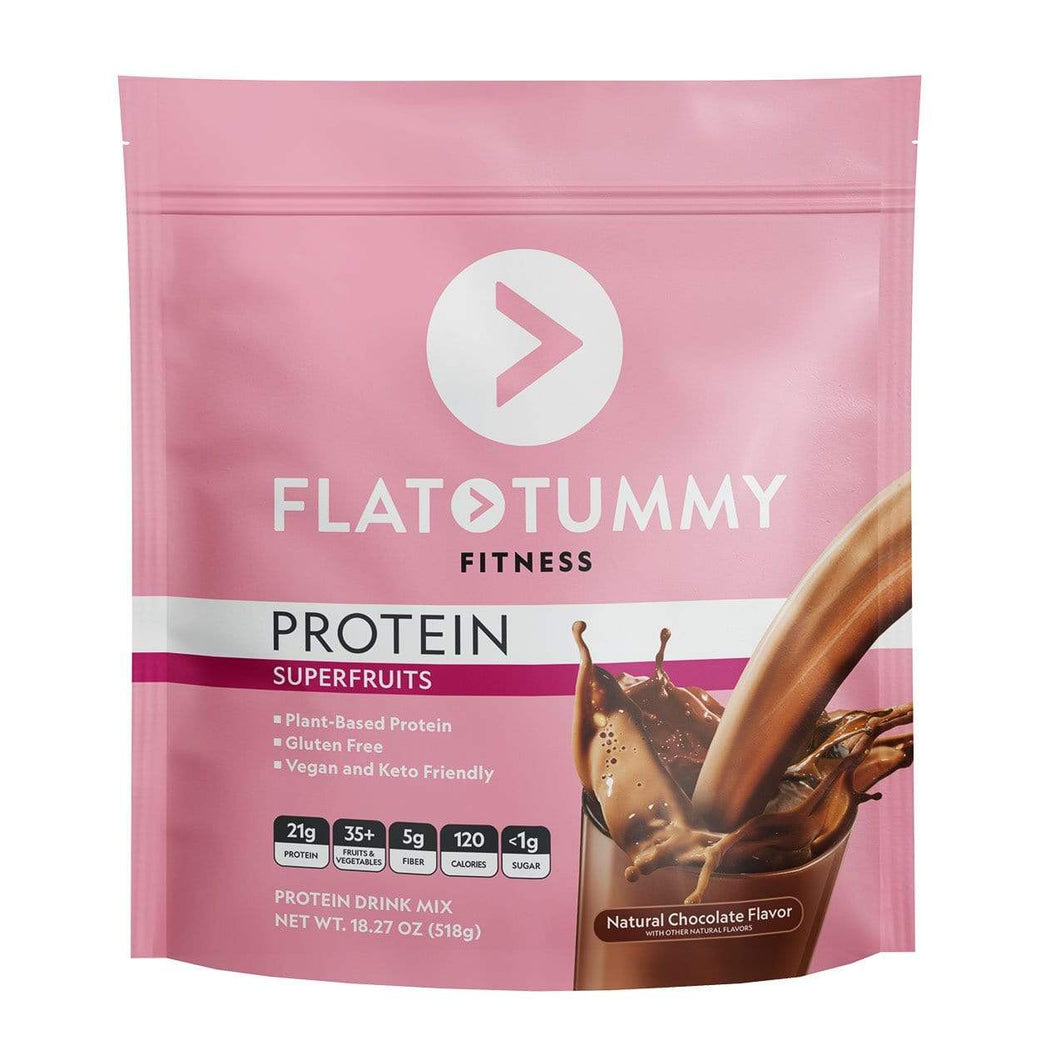 Please note: Expires May 2023
Protein Superfruits
$40 for 14 servings. Only $2.85 per serving.
Our protein drink mix features fruit and vegetable extracts, protein, dietary fiber, iron, potassium, and calcium to help support:
Metabolic Energy Production

Iron is an essential mineral necessary for many functions including energy production. Additionally, it is important for the process that helps your red blood cells carry oxygen to your body cells, tissues, muscles, and organs!
Overall Good Health

Macronutrients are the nutrients your body needs in large amounts in order to function at its best and maintain its body systems. This includes protein, carbohydrates, and fats, and all 3 are important for general health and to fuel your body.
Build and Tone Muscle

Protein plays an essential role in maintaining muscle, increasing muscle strength, and toning up as part of a fitness program, like Flat Tummy App.
Healthy Digestion

Fiber is an important part of a daily diet, and studies have shown that prioritizing fiber intake has a myriad of health benefits. Fiber can help with digestion, supporting your microbiome, regularity, and has the added benefit of helping you feel fuller longer!
Unique Blend of Fruits & Vegetables
Designed to satisfy even the pickiest of eaters, our Flat Tummy Protein & Superfruits is a delicious way to nourish your body.* In every chocolatey serving, you'll get more than 35 fruits & vegetables, 21 grams of plant-based protein, high iron intake (which supports energy production and immune health), and so much more!
14 superfoods extracts
Nutrient-rich food that is considered to be especially beneficial for health and well-being, is a superfood.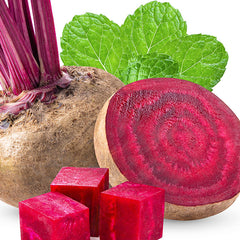 Beet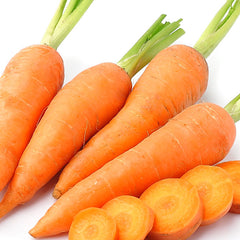 Carrot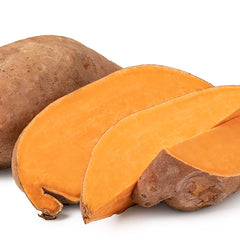 Sweet potato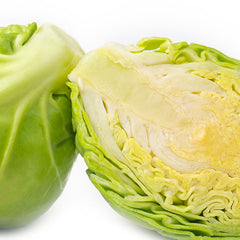 Brussels sprout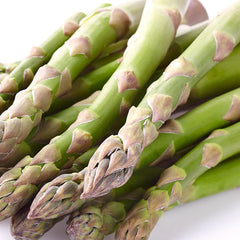 Asparagus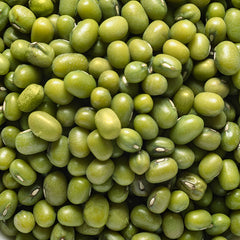 Mung bean
Broccoli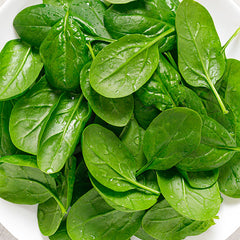 Spinach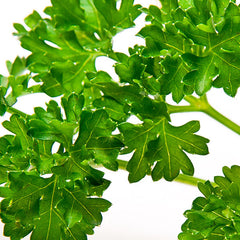 Parsley leaf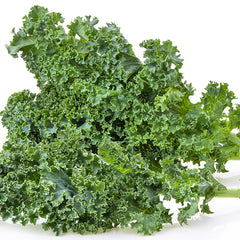 Kale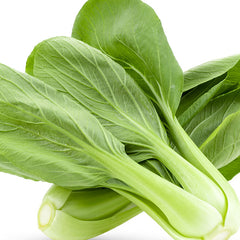 Bok choy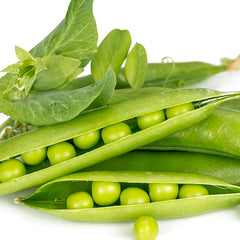 Green pea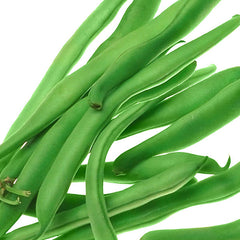 Green bean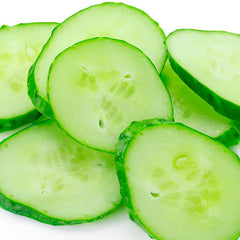 Cucumber
27 superfruits extracts
Antioxidants, fiber, vitamins, minerals, and other various nutrients are all considered when determining if it's a regular fruit or superfruit. PS: If it has a seed, it's considered a fruit (not a vegetable).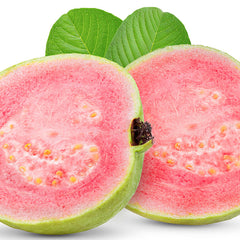 Guava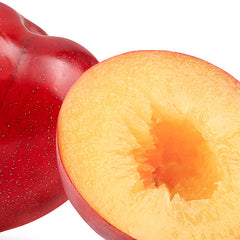 Plum
Tomato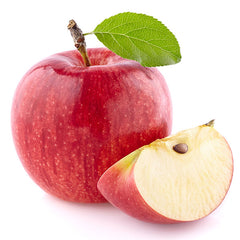 Apple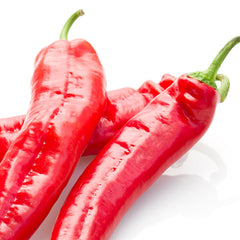 Red pepper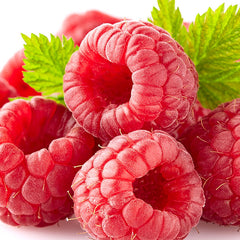 Raspberry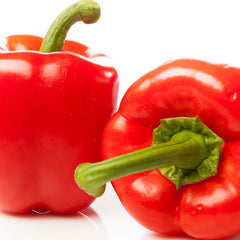 Red bell pepper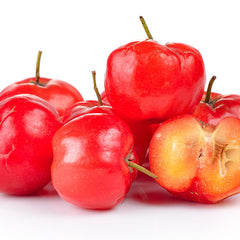 Acerola cherry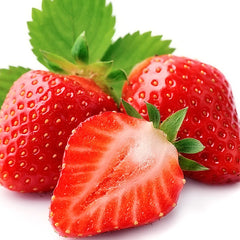 Strawberry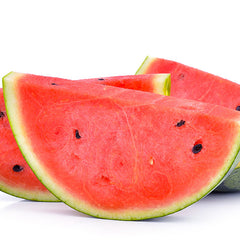 Watermelon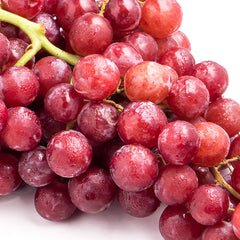 Red grape
Pomegranate
Sweet cherry
Cranberry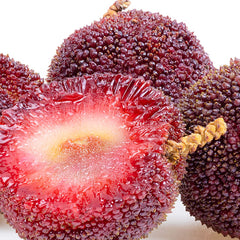 Yumberry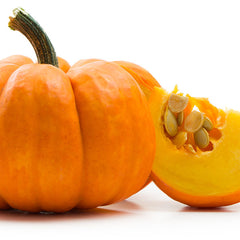 Pumpkin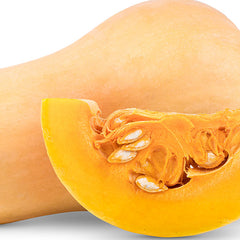 Butternut squash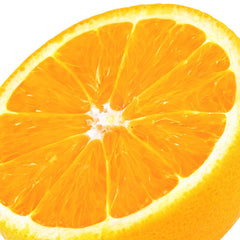 Orange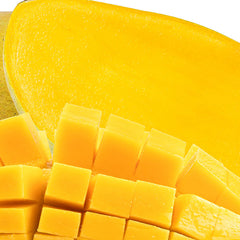 Mango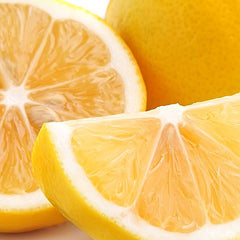 Lemon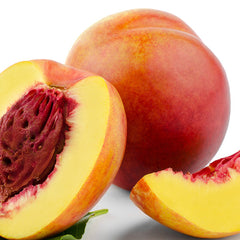 Peach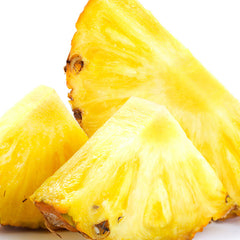 Pineapple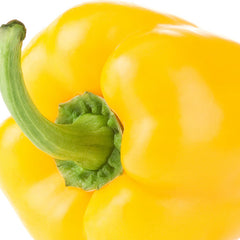 Yellow bell pepper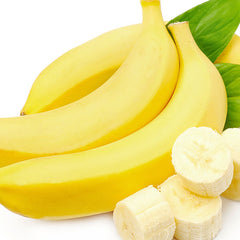 Banana
Star fruit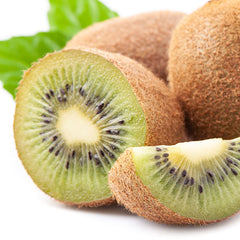 Kiwi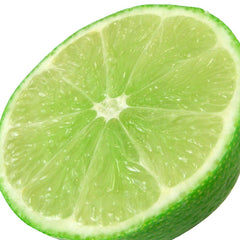 Lime
Plant-based protein
We decided to use plant-based protein rather than other types of protein like whey, as it's suitable for a range of dietary preferences. Our formula is made up of Pea Protein and Brown Rice Protein, which allows our protein powder to offer a complete range of the essential amino acids.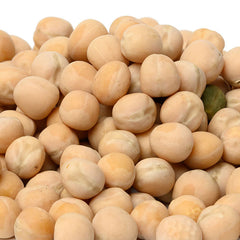 Pea protein isolate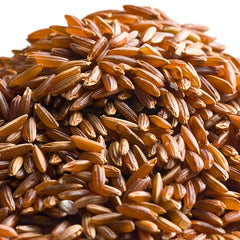 Brown rice protein
Nutrition Information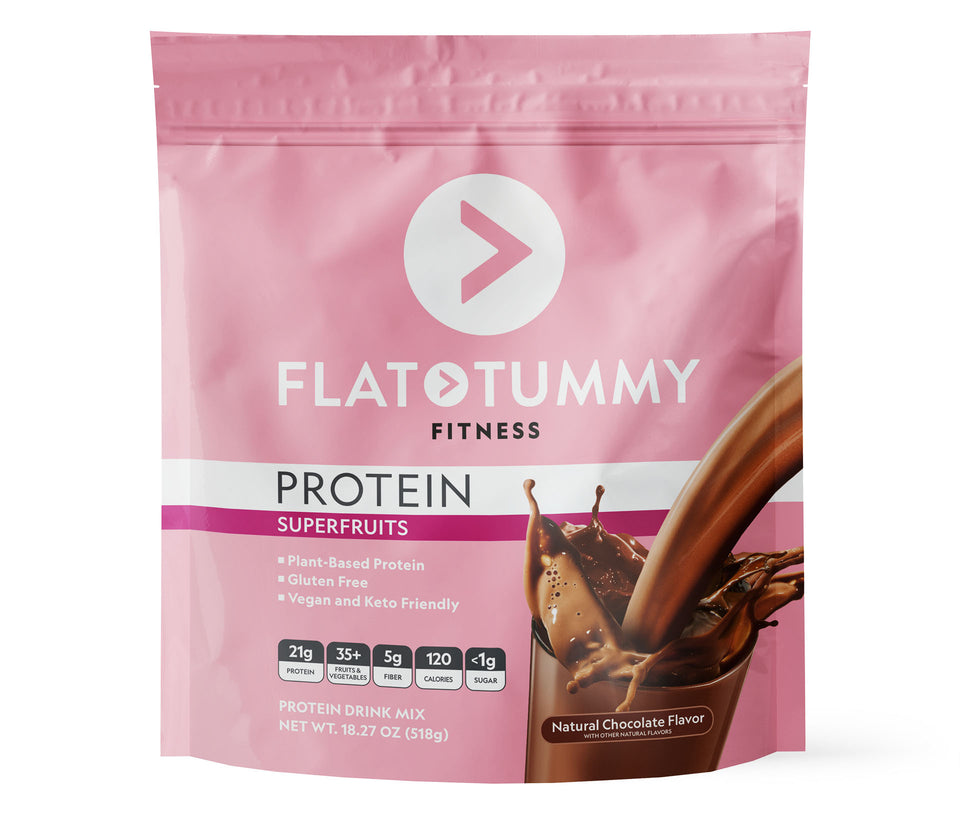 Nutrition facts

Natural Chocolate Flavor
With other natural flavors

Serving Suggestion:
Mix 2 scoops in 8-10oz of water, milk or other beverage.
Stir, shake or blend until dissolved.

Nutrition Facts

14 servings per container
Serving Size: 2 Scoops (37g)

| | |
| --- | --- |
| Calories | 120 |
| Amount Per Serving | % Daily Value* |
| Total Fat: 3g | 4% |
| Saturated Fat 1g | 5% |
| Cholesterol 0mg | 0% |
| Sodium 150mg | 7% |
| Total Carbohydrate 7g | 3% |
| Dietary Fiber 5g | 18% |
| Total Sugars <1g | |
| Includes 0g Added Sugars | 0% |
| Protein 21g | 34% |
| Vitamin D 0mcg | 0% |
| Calcium 90mg | 6% |
| Iron 9.5mg | 50% |
| Potassium 170mg | 4% |

*The % Daily Value tells you how much a nutrient in a serving of food contributes to a daily diet. 2,000 calories a day is used for general nutrition advice.

Ingredients: Pea protein isolate, alkalized cocoa powder, brown rice protein, inulin, maltodextrin, high oleic sunflower oil (maltodextrin, pea protein isolate, sodium citrate, sunflower lecithin, tri-calcium phosphate, tocopherols), natural chocolate flavor (cocoa, modified food starch, maltodextrin), apple fiber, guar gum, natural dark chocolate flavor (silicon dioxide), sea salt, fruit & veggie blend extract (banana, orange, carrot, plum, cucumber, spinach, mango, peach, beet, pomegranate, raspberry, red grape, yumberry, apple, kale, kiwi, broccoli, brussels sprout, asparagus, bok choy, green bean, green pea, mung bean, parsley leaf, lime, star fruit, pumpkin, butternut squash, lemon, pineapple, sweet potato, yellow bell pepper, tomato, red bell pepper, red pepper, guava, strawberry, sweet cherry, watermelon, acerola cherry, cranberry), sucralose, natural pea protein masker flavor (gum acacia, potassium bitartrate, medium chain triglycerides, natural flavor, vegetable oil, maltodextrin, mixed tocopherols).
Fiber & Superfood Blend
Our unique Superfruits formula is packed with plant-based fiber from apples and 35+ fruit and vegetable extracts.
Plant Based Protein
Composed of pea protein and brown rice protein, each serving can help nourish your body for the day ahead, while supporting your overall health.
Delicious Taste
The flawless blend of natural chocolate flavors and sea salt, makes for a delicious protein drink.
Frequently Asked Questions
What makes Protein Superfruits different from other proteins?

Protein Superfruits by Flat Tummy is a simple way to make health and wellness a daily priority in your life. Each serving is packed with more than 35 fruit and vegetable extracts, 21 grams of vegan-friendly protein, 0g added sugar and flavored with natural chocolate and sea salt. Chocolate that's good for you? Seems obvious why it's superior.
What makes Protein Superfruits different from Flat Tummy Shakes?

The core difference is that Flat Tummy Shakes is a meal replacement program which aids in weight loss and appetite control. Protein Superfruits focuses on nourishing your body with nutrients, helping you to build muscle and fuel your body.
Can I use this with blood pressure meds?
What are the ingredients in Protein Superfruits?
How do I use Protein Superfruits?

Find the scoop provided inside your bag, then mix 2 scoops of Protein Superfruits with 10 ounces of cold water. Shake well, then enjoy! Instead of water you can use your favorite milk, milk substitute, or blend it into a smoothie.
Do I have to workout?

Short answer, no. This formula is all about fueling your body with nutrients to help nourish your body. That being said, we think moving your body is important. Whether you want to go on a long walk, or complete a quick 30 minute Flat Tummy App workout, the choice is yours!

Download our free app here

.
I am content with using Flat Tummy Co. I'm just starting out so I have a ways to go with keeping up with exercising and eating properly. I'm happy to say that the exercises are great, the teas, gummies, shakes, protein shakes are phenomenal. The accessories for the shakes and teas are durable and easy to use. I've never been this faithful to a company and want to use the products everyday because I feel results!

Karen

Amazing Results. I drink the protein shake every morning! I love it I have more energy and am more focused than if I only had coffee and no caffeine cravings.

Annie

Great Flavour. I honestly love these shakes. They're a great boost to my early mornings before I hit the gym. With good protein and an even better flavour that tastes just as great as the big companies. I would highly recommend these to anyone who's just getting into taking protein drinks and are unsure. They're great!

Dillion E.

I love all of the products! Has amazing taste and works great! The new plant based protein shakes are sooo yummy!

Katy

This one is different. Usually I have a hard time trying to drink protein shakes but this one made it easy!! It taste great and yes, it works!!

KT
Looking for something else?