Flat Tummy Shakes And How They Work!
Posted by Shelby from Flat Tummy Co on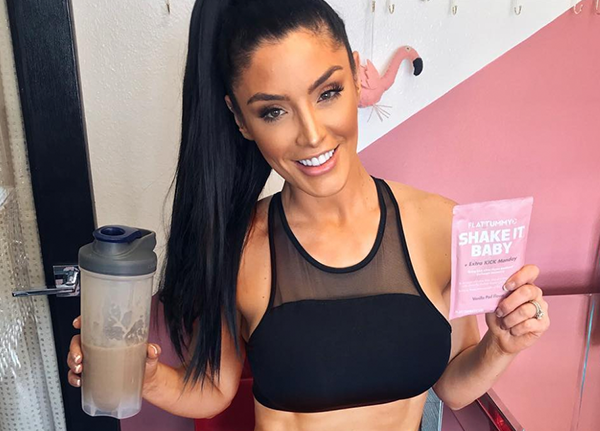 HOW OUR MEAL REPLACEMENT PROGRAM WORKS!
Okay, so you stocked up on your Flat Tummy Shakes and now you're ready to move a few stubborn LBS! Buuuut you're not exactly sure HOW our meal replacement program works. We get it and we've got you covered. @natalieevamarie is breaking it down for you! 
We hear the term meal replacement used quite a lot on social media with regards to fitness and weight loss, but we don't get an explanation as to why it's helpful in fat loss. Here is a Cliff's Notes explanation of how I strategically use Flat Tummy Shakes to aid in fat loss.
In order to lose fat you must consume less calories than you burn, which means you need to use food strategically in order to run a caloric deficit, but also keep your body functioning at an optimal level. You need enough nutrients and fuel to keep your body thriving yet keep your calories low enough for your body to tap into its fat - which will then be used for energy.
Flat Tummy helps achieve that balance because you can use it to replace a meal and still get a ton of vitamins, nutrients, and protein, but also stay in the low calorie range. Hence it is a great Meal Replacement tool.
Each shake contains 20 grams of purely plant-based protein, 22 vitamins and minerals, more than 50 fruits and vegetables, and a digestive blend of enzymes and probiotics! Oh, and they are gluten free, vegan, and contain no dairy, soy, or added sugar. And taste great!
If you are looking for a low calorie, high protein, nutrient dense, and vegan friendly meal replacement, these shakes are for you!
Damn straight it's as simple as that, @
natalieevamarie
. So, i
f you're ready to get your tummy back on track and need a little extra boost - we've got just what you need!