Got Cravings? Same.
Posted by Shelby from Flat Tummy Co on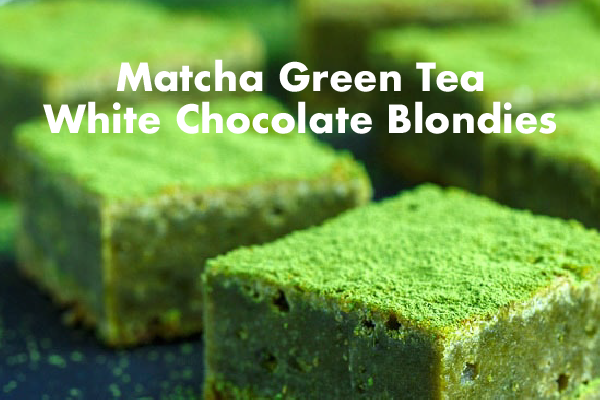 HEALTHY(ISH)


So what if we have cravings? Everyone does. Typically our Flat Tummy Shakes keep us covered throughout the week, buuuuut on the weekends is when we tend to slip up. Whatever, right? It's all about balance.
But here's the thing.


Matcha Green Tea has a bunch of good stuff in it, that actually makes sense to add to your diet everyday. SO, we've found the perfect happy medium.
Matcha Green Tea Shakes during the week, and these bad-boys on the weekend.


Matcha Green Tea White Chocolate Blondies...Healthy(ish)


YEP, it tastes as delicious as it sounds. Plus they're pretty easy to make!


The recipe
8 ounces of white chocolate, chopped of chips
1 cup of butter, room temp.
1 cup of sugar
½ cup, packed, brown sugar
2 large eggs
1 teaspoon vanilla extract
1/2 teaspoon of salt
2 cups of all purpose flour
1 heaping tablespoon matcha + 1 teaspoon for dusting
½ cup of white chocolate chips to place on top (optional)

Directions
Melt the chocolate in the microwave (30 seconds and mix). Continue until fully melted.

Cream the butter and sugars together, then beat in the eggs, vanilla and salt, before mixing in the melted chocolate.

Mix the mixture of flour and matcha (that you guys buy from your local supermarket) into the batter and pour it into a greased, foil lined, 8 inch baking pan.  

Bake in preheated 350f/180c oven for about 20 minutes.

Let cool, slice and dust lightly with matcha powder by placing the powder in a fine mesh sieve and lightly tapping on it, while holding it over the blondies. Optional: Sprinkle white chocolate chips on the top of your blondies.