Our Ultimate Travel Bucket List
Posted by Shelby from Flat Tummy Co on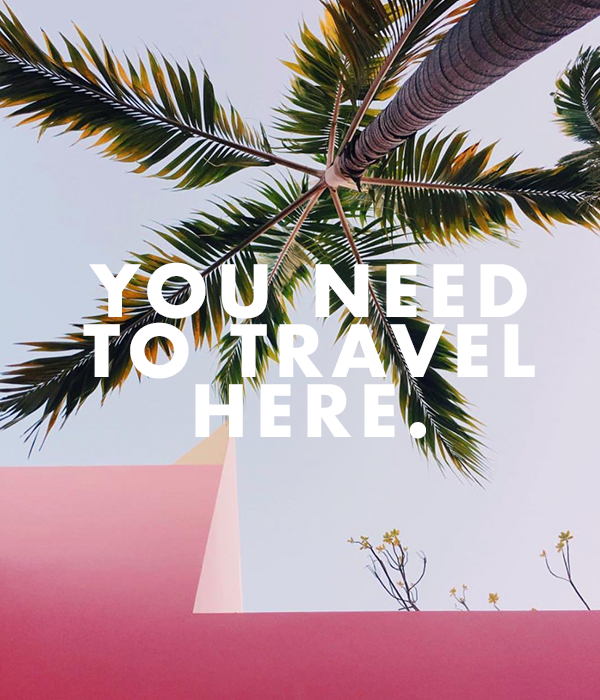 One of the main reasons most of us want to get back in shape and tighten our tummies, is because we have a trip coming up. Let's be real. It usually goes something like this...
Fantasize with your girlfriend about getting away

Book your trip

Order your Flat Tummy Tea + Flat Tummy Shakes

Go on your trip
Having a vacation to look forward to is the most motivating thing for getting your tummy back to looking tight & toned. We know we're right. So we did a little research and we're basically sharing our ultimate summer vacation bucket list with you. So just know that if any of you have already been to these places, we're super jealous.
Lake Hillier Esperance, Australia
You get to swim in a lake OF PINK WATER.
We don't think much else needs to be said here.
The Don CeSar, Germany
Ok. It literally looks like a palace,
but it's on a beach AND it's pink.


Pietro Nolita, NYC
This one is a no-brainer.
First off, you get to eat. Second off, their tag line is "Pink as F*ck".
Um, reservation for 1.5 million please.


If you didn't have the travel bug before reading this, you definitely do now. Just be sure you don't forget to grab your Flat Tummy Tea + Flat Tummy Shakes beforehand. We want you to feel your absolute best for Vacay!