Review On Flat Tummy Shakes
Posted by Shelby from Flat Tummy Co on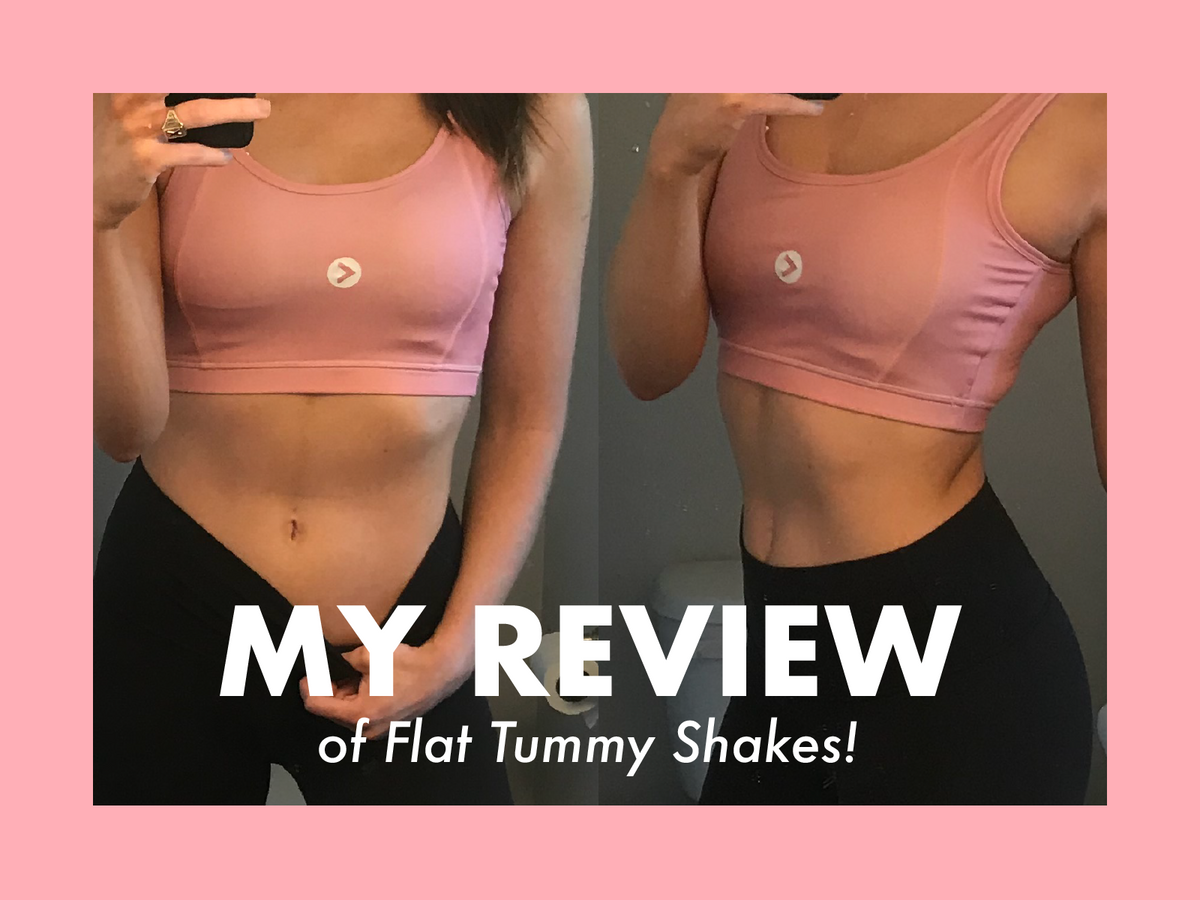 Hey ladies!
I recently finished my Flat Tummy Shake program and figured I'd share my experience! So to start things off, I'll tell you a little about where I was at pre-health kick. I was saying yes to alllll the patio drinks, appetizers and baked goods I could get my hands on. Pretty much my motto was, it's summer and I'm gonna treat myself. Then September hit and my tummy was starting to see and feel the effects of it. Once my clothes weren't fitting as well as they used to, that's when I decided it was time to get my tummy back on track.
My tummy has always fluctuated quite a bit depending on what I eat, so I tend to stick to the same foods day-to-day. I find when I'm consistent with what I'm putting in my body, I get results fairly quick - so adding Flat Tummy Shakes to start regulating my diet again made a lot of sense for me. I decided I was going to grab the Two Week program and do 2 x Shakes a day for 1 week to really give myself a boost in the right direction.
I kept my shake recipe consistent cause I really liked the taste. I made them in a blender with frozen mangos, a banana, water and the shake packet - that's it! And trust me, it's freakin' yum. Since I was sipping on my Shake at work, I wasn't going back for as many coffee refills and I actually found that the shakes kept me quite satisfied. I wasn't having any snacking urges which I'd typically get during the day. Yep, you read that right - 2x Shakes a day lowered my coffee intake AND my snacking intake - impressive to say the least.
I also manage to work out about 3 times and kept my dinners fairly healthy. After a week on the Flat Tummy Shake program (doing 2 a day), I actually shook that heavy / weighed down feeling I had in my tummy. And get this… I got some of the defintion back in my tummy! I'm back to feeling like I'm on the right track, and these shakes definitely got me going in the right direction. I'm excited to grab a Four Week program next and stick with it 💪It was honestly so easy to add to my routine, how could I not?! I'd highly recommend this program to anyone that's considering it!